Tutorial
Copy List Item Action
We can create a user facing action by adjusting Advanced Settings on the action. The copy action is useful to allow the user to start a new record from a copy of an existing record.
Instructions
Create a new Copy item/document action named "Copy Product".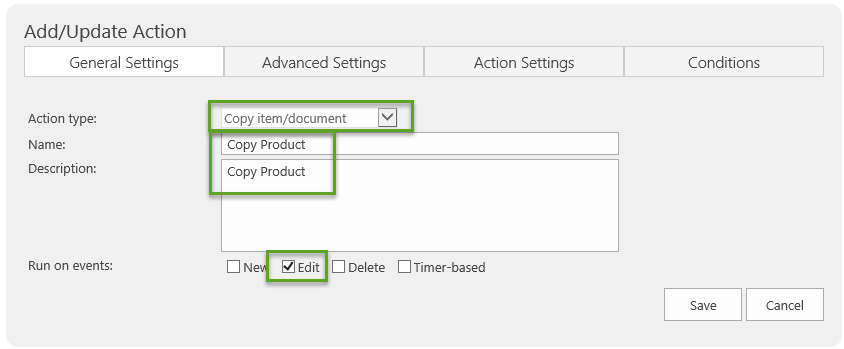 Select Manual execution under Advanced Settings to make the action available in the Context Menu and the Ribbon
The button will be added both to the Ribbon Menu and to the dropdown Context Menu.
Choose an appropriate icon or upload your own custom icon which corresponds to the image shown in the user interface.
Enable the Confirm Execution option to prompt the user before committing the action.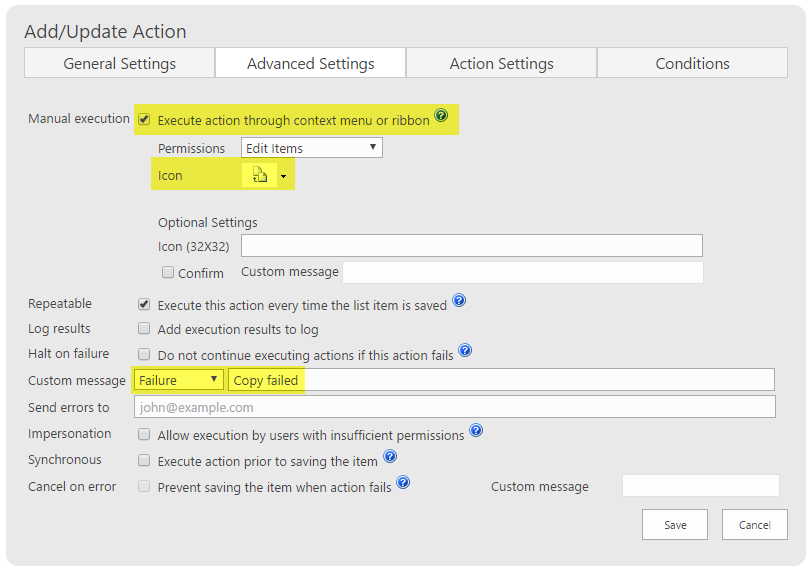 Under Action Settings, Use ID = [ID] setting to apply the rule to the curret record.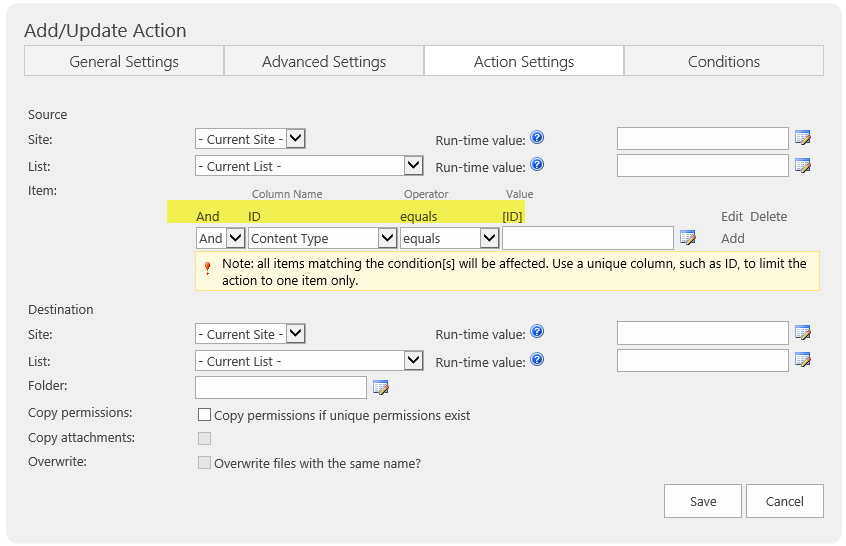 Summary
The copy action is a good user facing function that adds helpful functionality. You may futher customize the resulting actions when a user triggers this event. Adding this custom action simplifies the process for the user.
Last modified: 3/18/2022 7:01 PM
Add your comment
Comments are not designed to replace support calls. If you have a specific issue with one of our products, please send an email to
support@infowisesolutions.com
to open a support ticket.