Tutorial
Site Setup
Instructions
Begin by creating a new SharePoint Team Site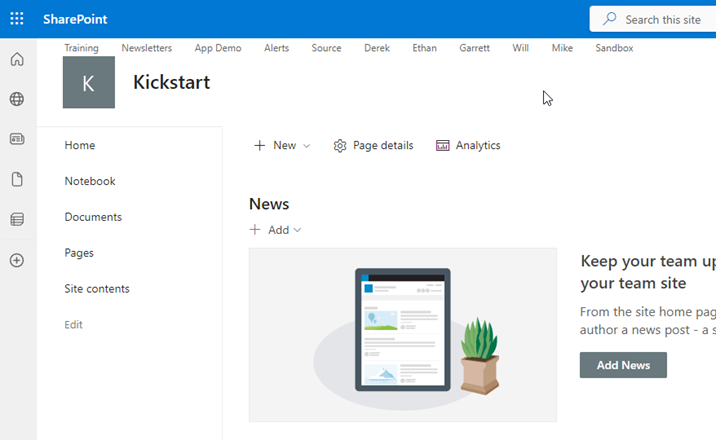 Click "Site contents"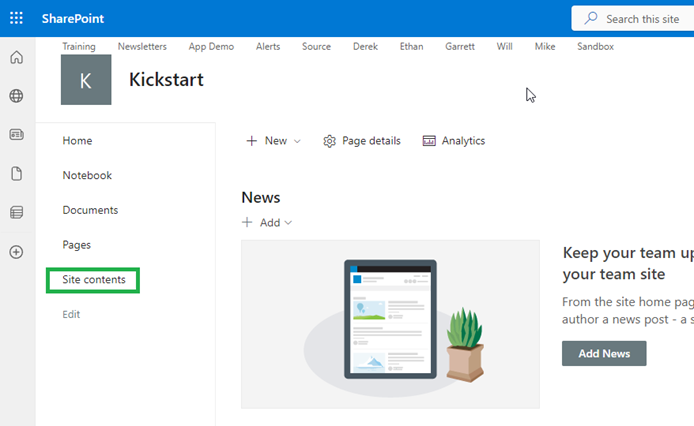 Select "New" then "App"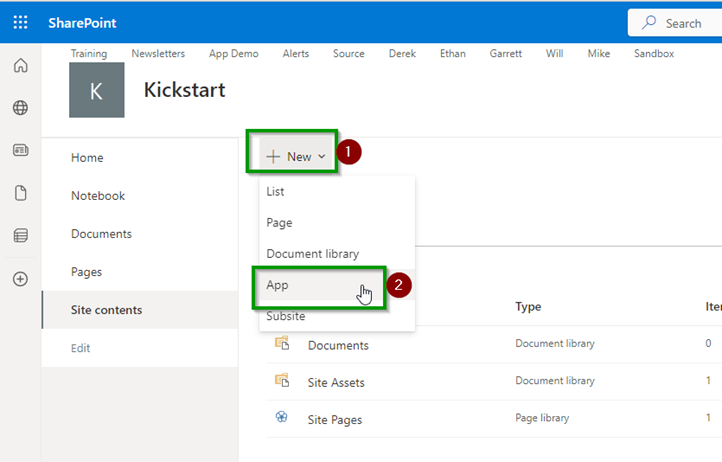 On the left under Filter, be sure to select "From my organization".
Find the Infowise Ultimate Forms App then click Add
(If you don't have the App, contact your SharePoint Admin)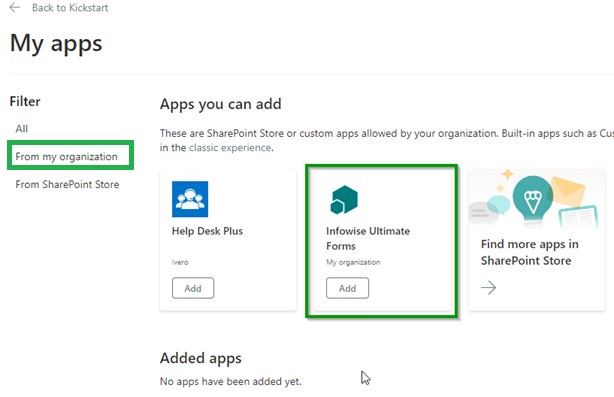 Click Trust It to install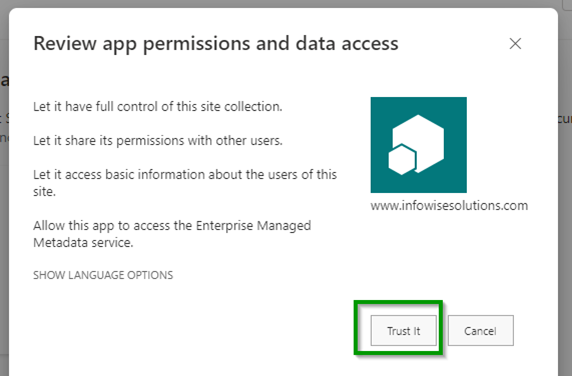 Click link to return to Site contents page
Refresh the page until the app has a solid color as shown then click on the "Infowise Ultimate Forms" link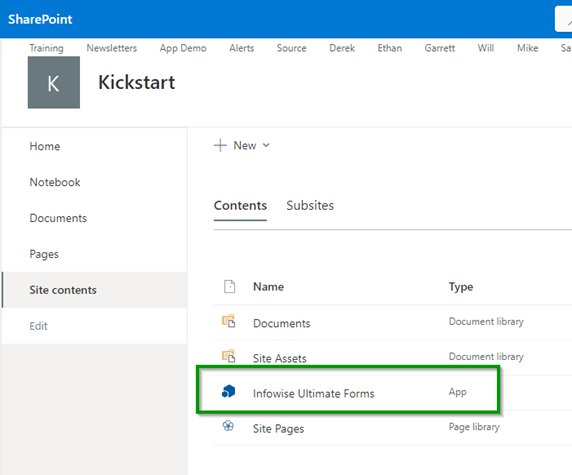 You may get a warning message "Editing web part pages not permitted".
Your SharePoint Admin will need to do these steps before you can proceed:
https://www.infowisesolutions.com/blog/working-with-office-group-sites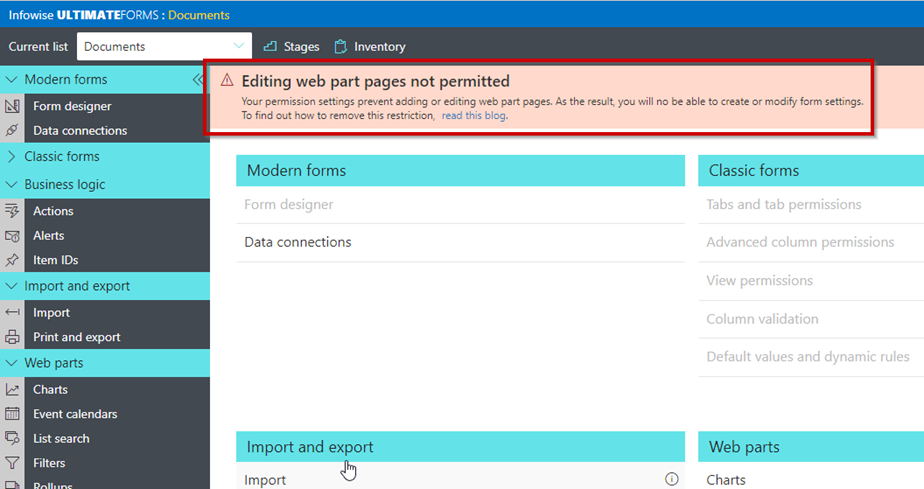 Click back in your browser to return to Site contents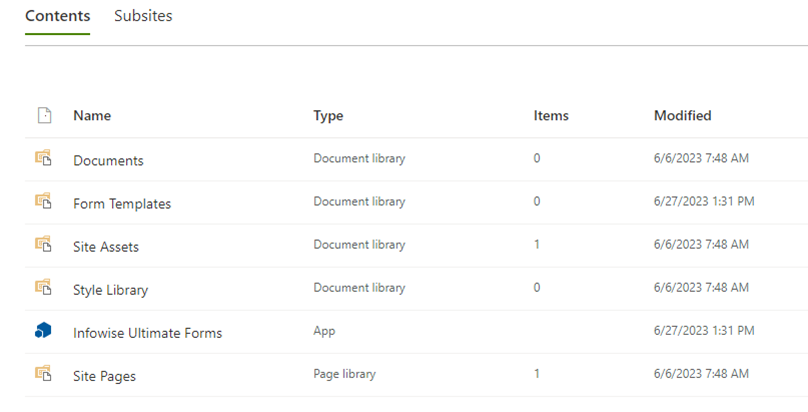 Last modified: 9/5/2023 4:35 PM
Add your comment
Comments are not designed to replace support calls. If you have a specific issue with one of our products, please send an email to
support@infowisesolutions.com
to open a support ticket.