Tutorial
Funnel Chart
A Funnel Chart is often used to show a reductive process in which there are smaller quantities over the progression of a process. In particular this is useful for sales data. Consider this chart which indicates the progression from prospective customers to converted sales: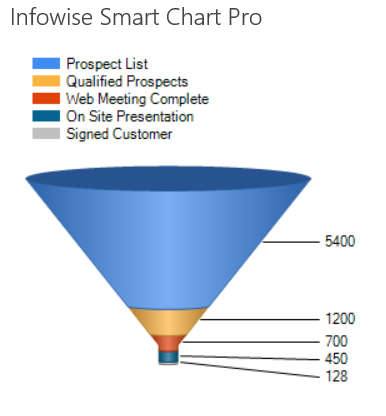 Instructions
Begin by creating appropriate list data for a Funnel Chart.
Create a new custom list using Sales Stage, Index and Total columns.
Rename the Title column to Sales Stage for this list.
Add in some test data similar to below in which the values decrease for each successive record.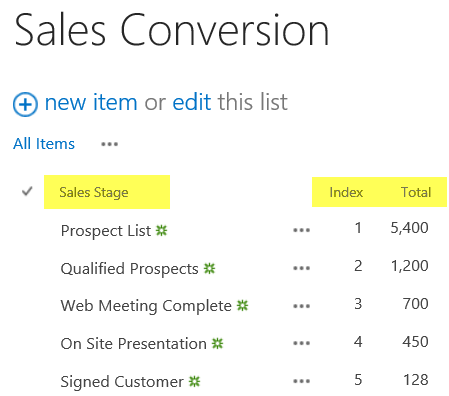 Create a new SharePoint wiki page called Sales Conversion Chart.
Add in a Smart Chart web part as described on the Column Chart page.
Set Sales Stage to be used for the Category.
Use the Total column with the Sum setting for the Series.
Use the Show Values option with this chart.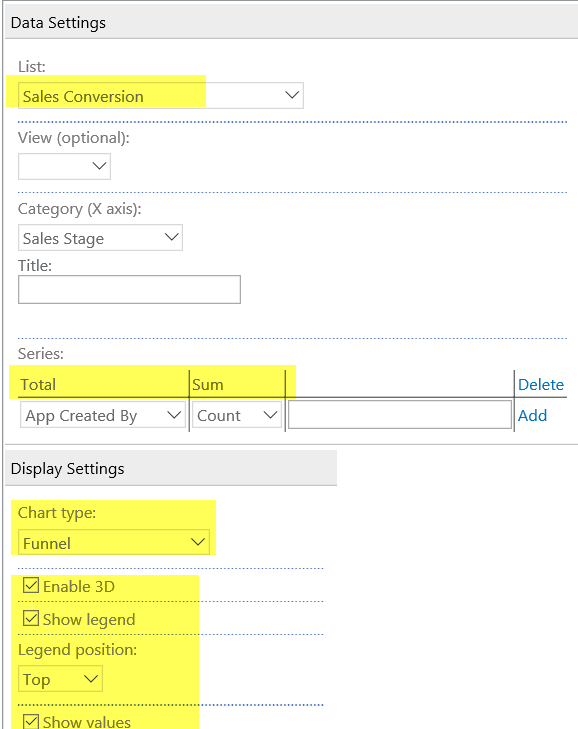 Summary
A Funnel Chart typically only fits a very specific type of data set. Consider this type of chart when demonstrating progression toward a goal via a process of elimination.
Last modified: 9/9/2017 10:53 PM
Add your comment
Comments are not designed to replace support calls. If you have a specific issue with one of our products, please send an email to
support@infowisesolutions.com
to open a support ticket.