Tutorial
Create a Site Action
At the largest scale, it is possible to create an entire site dynamically based on a trigger from a record update.
This would be used in a similar situation to creating a list or library dynamically.
Consider this action when trying to create distinctly different work areas for users that can be managed independently.
Instructions
Use the Create Site action.
Trigger the action only on New.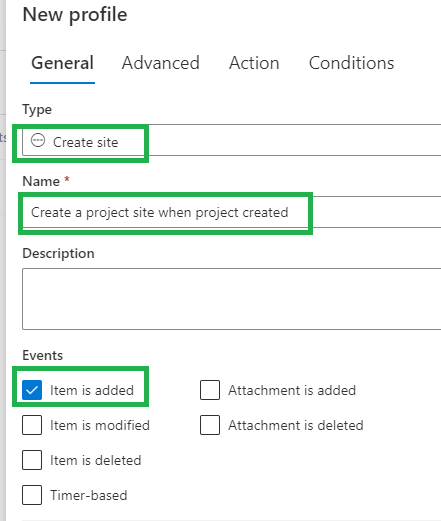 Choose the Site Name and URL carefully each should follow a consitent convention and should always be unique.
The Team site template is the most common and useful for this type of rule.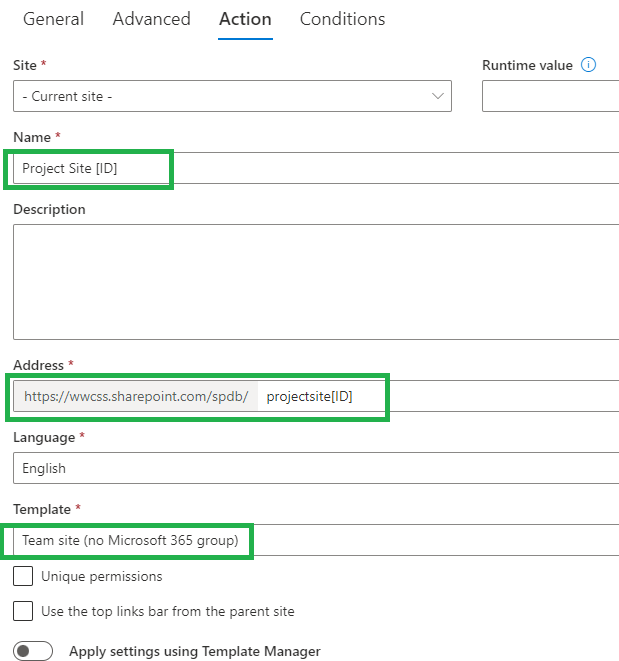 Verify the action after setup to ensure the expected results.
Summary
At a fundamental level, sites are a simple means to organize content in a heirarchical manner. This is in many ways similar to create sub folders or subsites on an internet site or intranet site. Individual sites can be managed independently from each other and it is easier to manage user permissions at a site level rather than being forced to use more granular permissions at a library level or item level.
Last modified: 10/31/2022 8:44 PM
Add your comment
Comments are not designed to replace support calls. If you have a specific issue with one of our products, please send an email to
support@infowisesolutions.com
to open a support ticket.