Tutorial
Add Forms to Microsoft Teams
Custom forms and views can be loaded to tabs in Microsoft Teams. This allows you to bring better visibility to key SharePoint list data and forms inside of Teams for your team members. Learning how to join these key tools together will help you to provide a better "one stop shop" experience for your users.
Note that the default modern list view web part is incompatible with the display that we need in Microsoft Teams. These instructions demonstrate how to use the Ultimate Forms Rollup web part to accomplish what we need.
Instructions
When going through this process the first time, it is good to do a simple practice example. In this case, go ahead and create a new list Projects with fields shown. Also, create a custom form using Form Designer as shown. This is just a basic list and form to test out this process.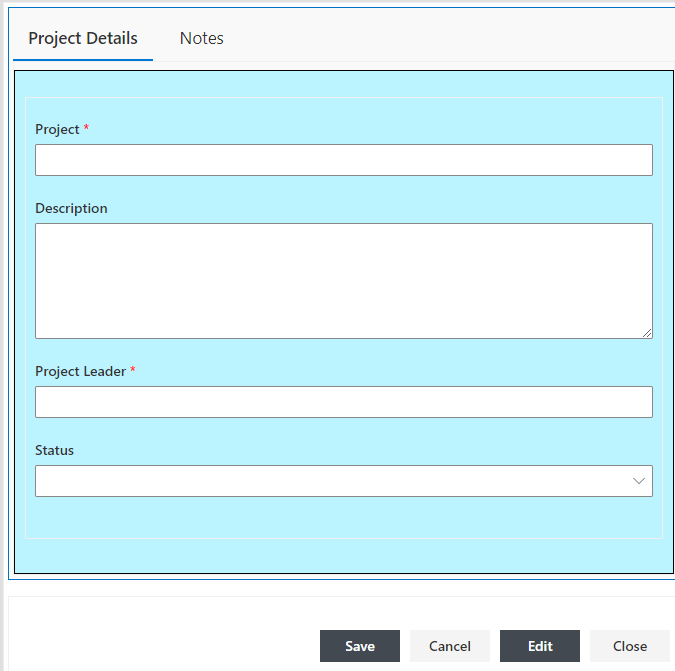 Once you have published your form, go back out to the main Ultimate Forms Settings screen and select Rollups.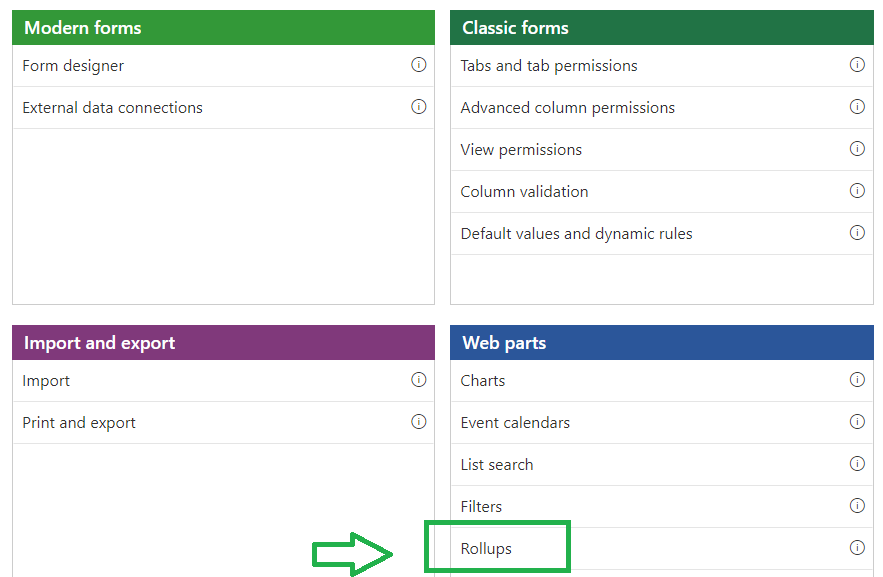 Create a new rollup entering the field information as shown in the first tab.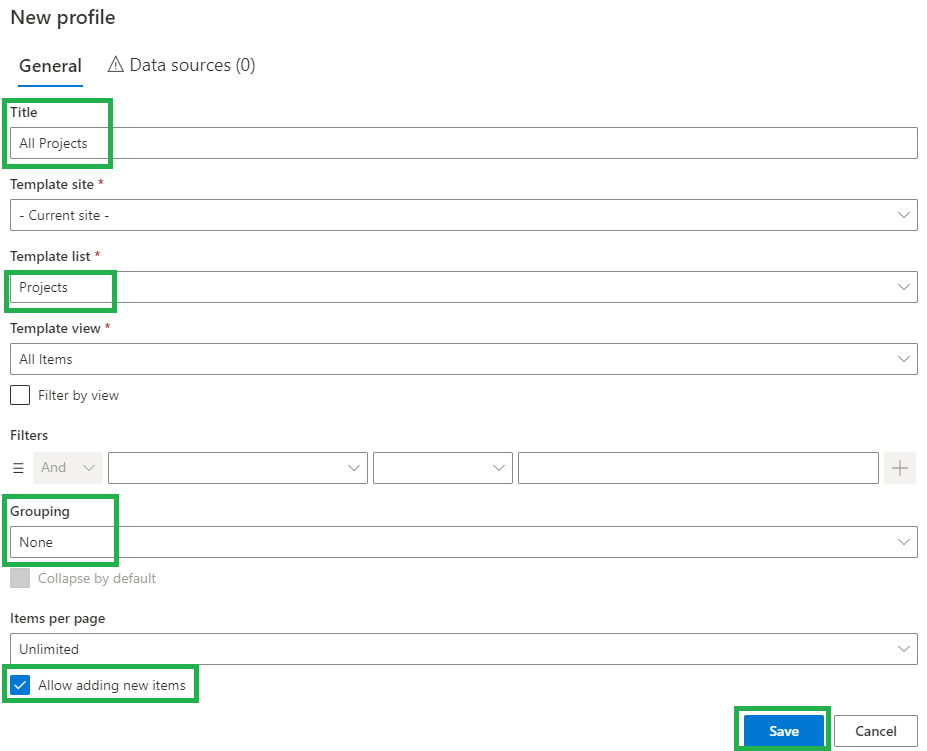 Next go to the second tab and add a data source as shown. Note that there are lots of other settings and possibilities with rollups, but we just need the most basic options for what we want to do, which is to show a simple view of one list. Add your data source by clicking on the first button, then click the second button to save the rollup.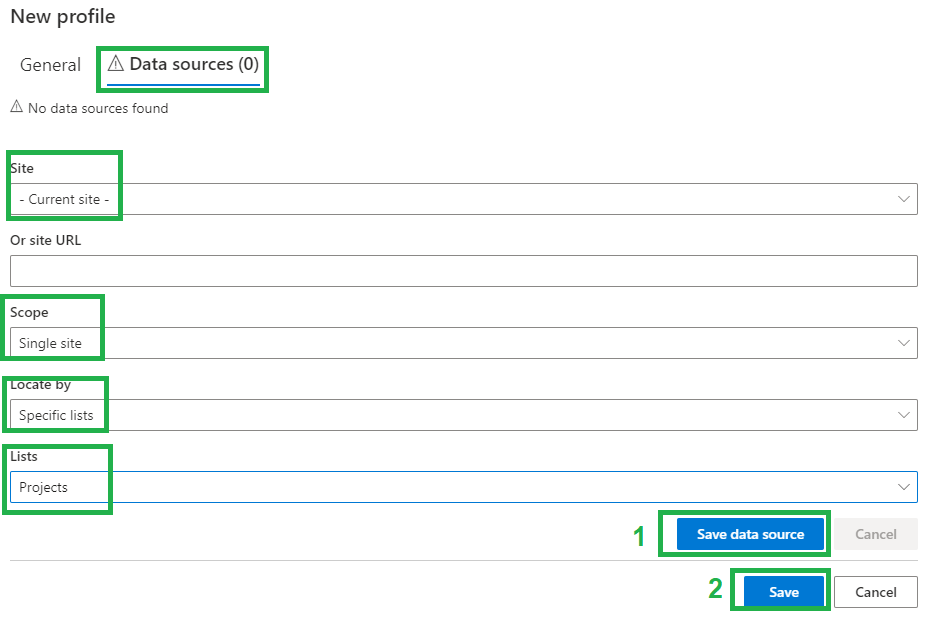 Next go to the Site Contents screen then add a new page as shown.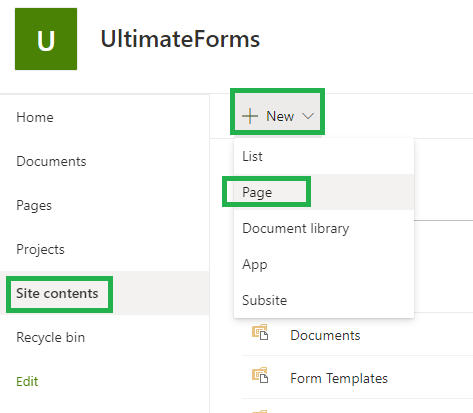 We don't want the fancy page banner or anything extra. Name your page Team Projects as shown then pick the Plain Layout option as shown.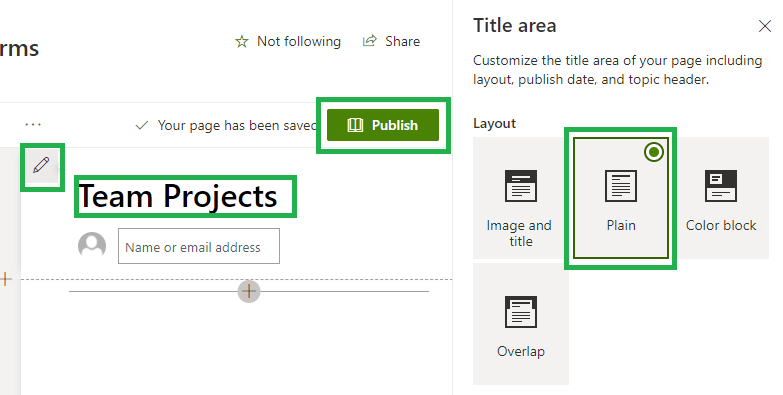 Publish your page just to save changes, then edit and add an Infowise Rollup modern web part as shown.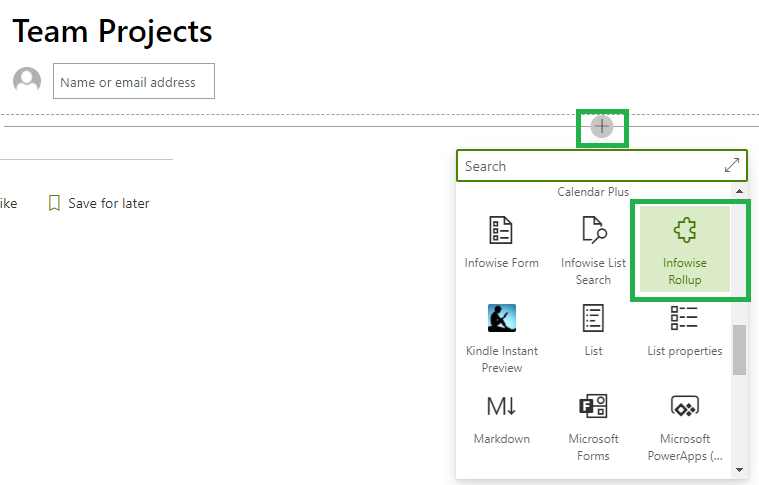 Check the web part properties. If this is the only rollup in your site, it should be automatically selected since it is the only option. Publish your page and keep that page URL handy.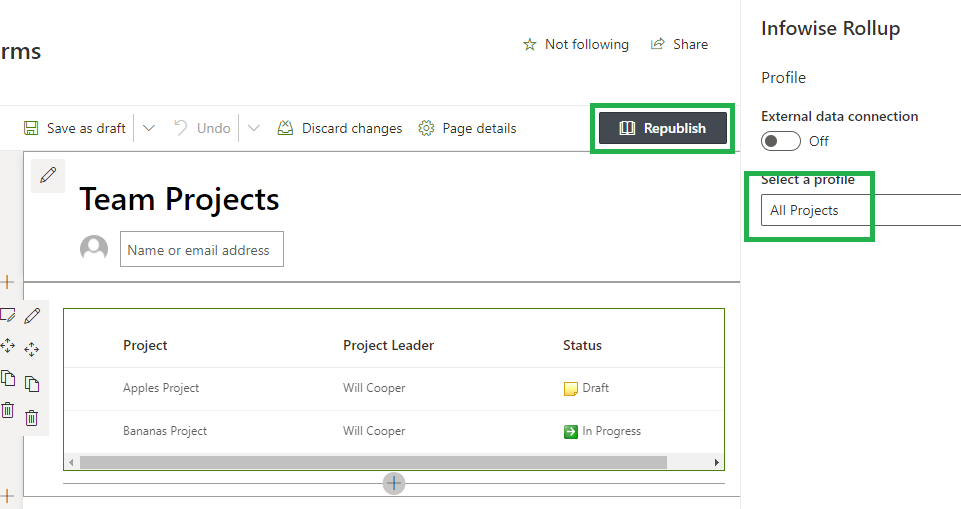 Now you can open another browser tab and open Microsoft Teams. Add a new tab in Teams as shown. Select the SharePoint option.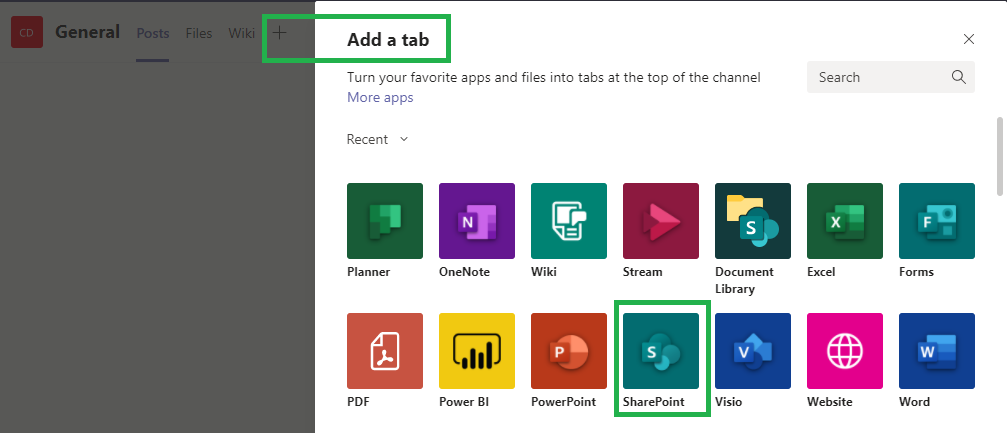 Select the link shown so that you can set the page link explicitly.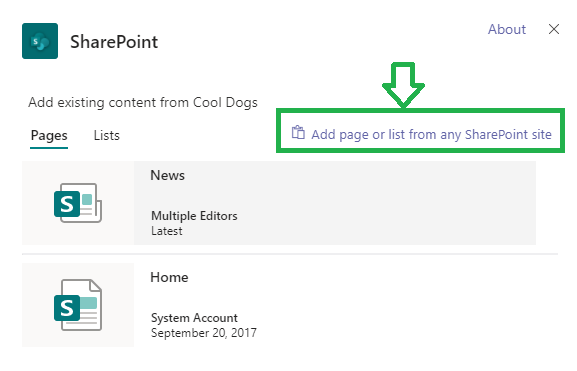 Paste in your URL from your SharePoint page created in the previous step.

Now you can see the rollup view of your list records. You can add, view or edit using the custom form just the same as in SharePoint.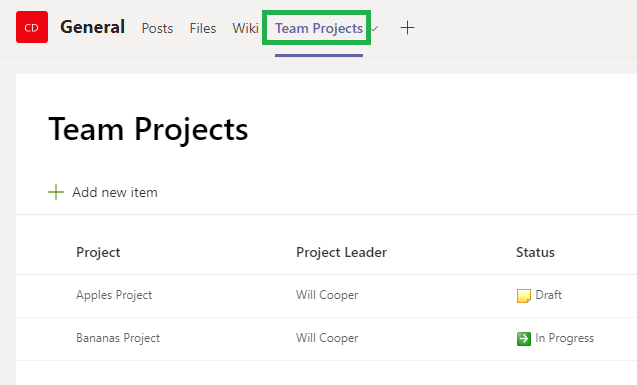 Summary
Once you realize that the process easy to do, you can make this a regular part of your work in SharePoint and Microsoft Teams. Remember also that other Ultimate Forms web parts can also be added to Microsoft Teams tabs to build a more complete interface.
Last modified: 8/21/2020 6:52 PM
Add your comment
Comments are not designed to replace support calls. If you have a specific issue with one of our products, please send an email to
support@infowisesolutions.com
to open a support ticket.