Sometimes we need to make a field mandatory only when certain circumstances are met,
for example: depending on another field's value or if the writer belongs to a specific group of users..
For this cause we will use our Smart List Pro
We'll head into the list / library settings and press on the "Infowise Column validation settings" under "Permissions and Management"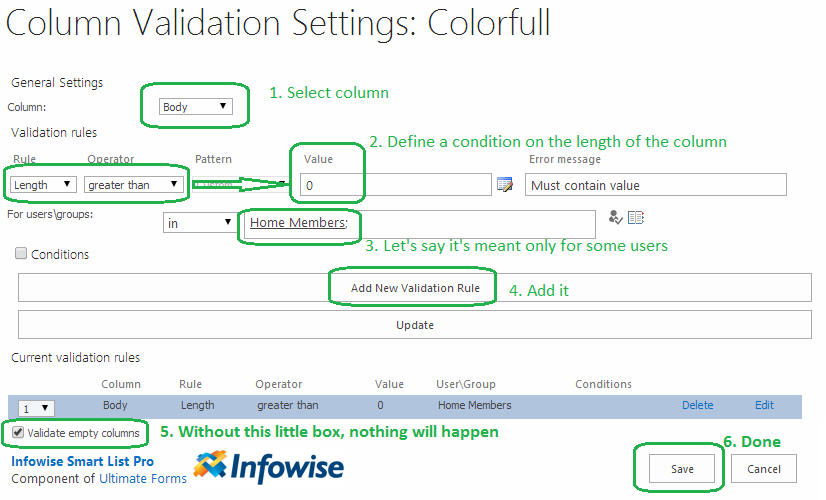 Many of our dedicated clients are aware of this functionality, but not all of them remember step 5, and without it - no magic will happen :)
thank you for reading and keep enjoying our products
Add your comment
Comments are not designed to replace support calls. If you have a specific issue with one of our products, please send an email to
support@infowisesolutions.com
to open a support ticket.
Build powerful business applications in SharePoint using only your browser.
100% No-Code Solution
It's never been easier, to create, innovate and share, all you need is your web browser!
Cost-effective
Address business process pain points immediately. Save time and money.
Fantastic Support Team
Facing difficulties installing the application? Contact our fantastic support team.
Related Topics