Multilingual SharePoint forms made easy
Hi,
More great news for Modern forms user in our Ultimate Forms! You can now provide translations to all the visual controls on the form, so it will load in the user's preferred language automatically.
For instance, you have users in the US and in France. You want to collect information using the same form, but you want each user to have the best possible experience, with column names, headers and descriptions in the language they are most comfortable in.
The following controls now offer translation capabilities:
Columns - if you are already using SharePoint's own column name translations, they will be respected, but you can also provide form-specific labels, in multiple languages, as well as translated descriptions. If you are using validation rules, the error message in the rule can be translated as well.
Headers - header text itself, as well as callout (additional descriptions shown when you click on the info icon).
Tabs and accordions - tabs names as well as callouts.
Fragments - complete fragments can be translated.
Each translatable property will have a globe icon next to it, to provide access to the translations pop-up. The only exception is Fragments where the translation are built directly into the editor.
Translations are optional, the default value will be used when no translations are specified or there is no translation available for the current user's language.
Let me give you a little example. This is my simple form:
I want to translate the header and the fragment below it. Once I click on the header, I can see the property pane on the right, allowing me to make my changes.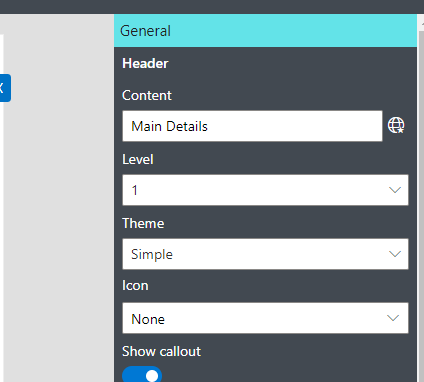 Click on the globe icon next to the Content field.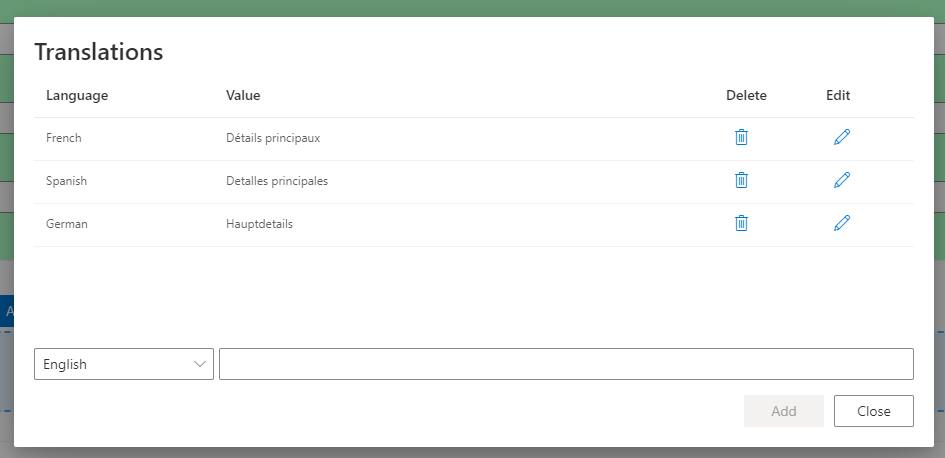 Here I can specify translations for the text. I don't need to provide English as that's my default and it will use the default value set directly in the pane.
Once I'm done, I can take care of the fragment.

Here I simply switch the language at the top and provide my translation. All done? Just click on Publish and you're ready to go.
NOTE: column values will not be automatically translated. Your site needs to have multilingual interface enabled in the site Language settings and the supported languages need to be specified.
Add your comment
Comments are not designed to replace support calls. If you have a specific issue with one of our products, please send an email to
support@infowisesolutions.com
to open a support ticket.
Build powerful business applications in SharePoint using only your browser.
100% No-Code Solution
It's never been easier, to create, innovate and share, all you need is your web browser!
Cost-effective
Address business process pain points immediately. Save time and money.
Fantastic Support Team
Facing difficulties installing the application? Contact our fantastic support team.
Related Topics