Tutorial
Events Calendar Plus Filter by Category
The Infowise Events Calendar Plus web part offers a number of features that out of the box SharePoint does not. One of the most useful features in Events Calendar Plus is to set up the ability for the user to filter based on Category and we get to define what the Category column is. Another extremely useful feature is the ability to select additional columns to show on hover. We will discuss both of these settings in this article.
Instructions
Setting up the Infowise Events Calendar Plus to allow for filtering is just a few button clicks in the Infowise Design screen for the Office 365 version or a check box in our Web Part Properties in the on-premise version. Under the Configure App Parts section, select Event Calendar as shown below.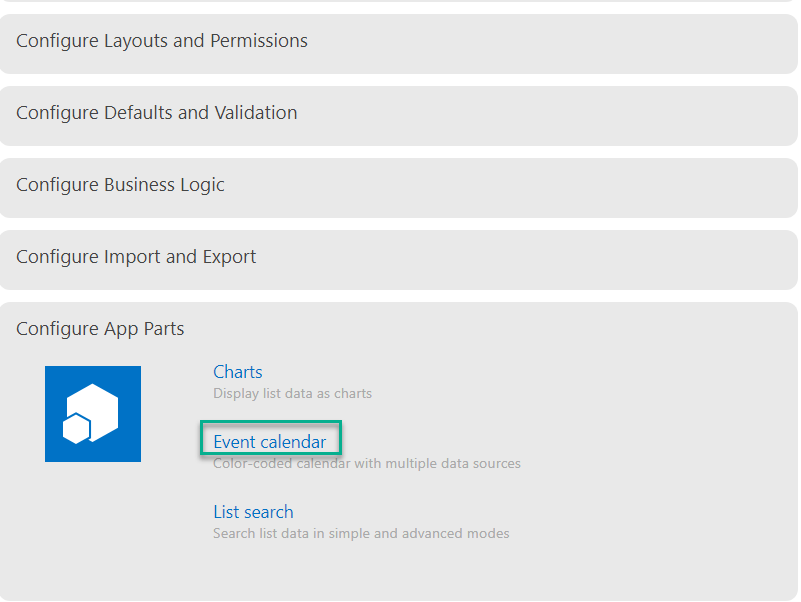 In this example, I already have my data sources defined so setting up my list to Allow Categories is just a button click. Once we have clicked this, depending on the data source type, Infowise will generate the Category column field. For the Category field, you want to select the column that you would like your users to filter on. In this example, we want our users to be able to filter by the Predecessor of the meeting from the SharePoint Calendar.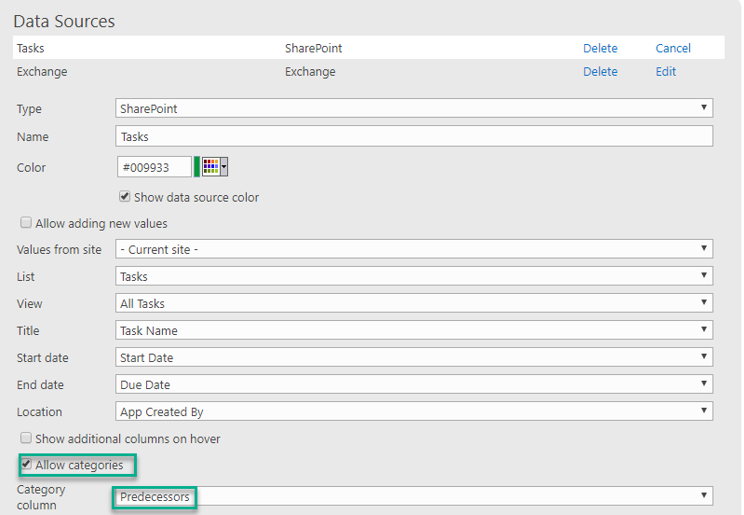 Once this is checked, navigate to your Master Calendar page. As you can see below, we can now filter by based on the Predecessor and our Calendar changes accordingly. Each of our events has the event prior as a Predecessor defined in the list.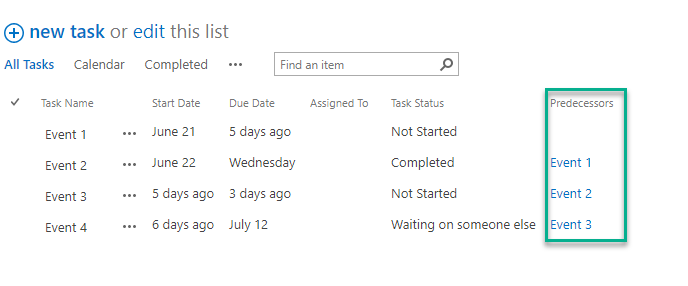 Navigate to your Master Calendar page to see the change take effect. In the upper right-hand corner of our Events Calendar Plus web part a drop down box has appeared filled with our Predecessor values.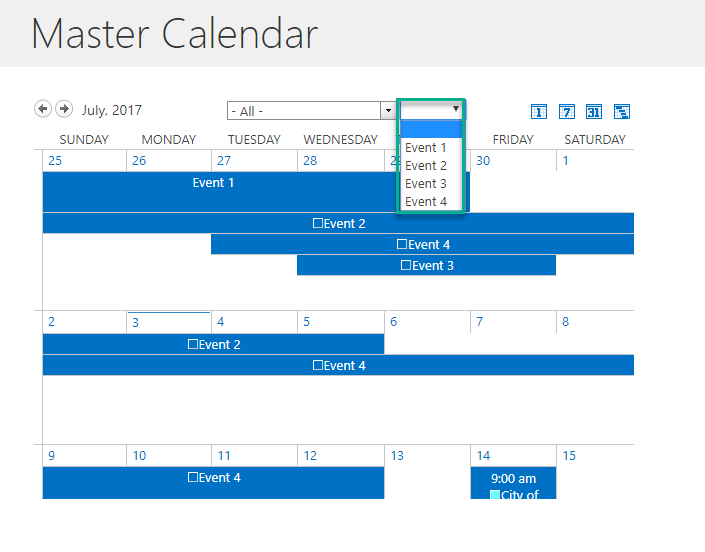 This filter works separately but in conjunction with the Data Source filter you see next to it. Users can combine the filters to allow for further drill down into events.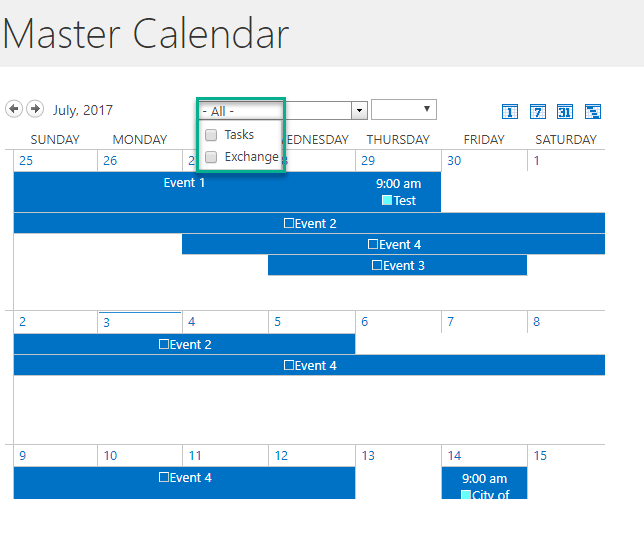 To test our Category Filter functionality, go ahead and select Event 2 from the dropdown. Just as we saw in our list earlier, the only event from our Exchange data source with Event 2 as a Predecessor is Event 3 as shown below.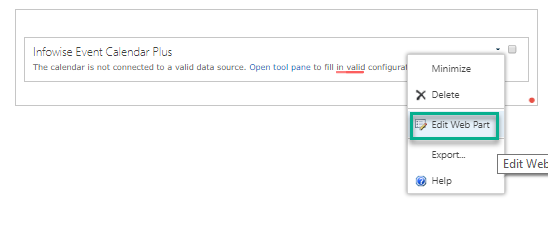 Summary
In this article, we walk through how to set up a data source in the Events Calendar Plus web part to allow a user to filter on Category.
Last modified: 10/2/2018 6:50 PM
Add your comment
Comments are not designed to replace support calls. If you have a specific issue with one of our products, please send an email to
support@infowisesolutions.com
to open a support ticket.