Tutorial
Basic print formatting
The Ultimate Forms Print and export feature allows you to create templates for anything from a simple printed table to very unique and brand-specific reports, invoices, or other documents using your own custom formatted HTML and styling.
Creating a basic printout from a list is as easy as selecting field names from a menu.
Instructions
From the list you're working with, select the Ultimate Forms Design link in the menu bar.

On the Ultimate Forms Design home screen, select Print and export in the Import and export section.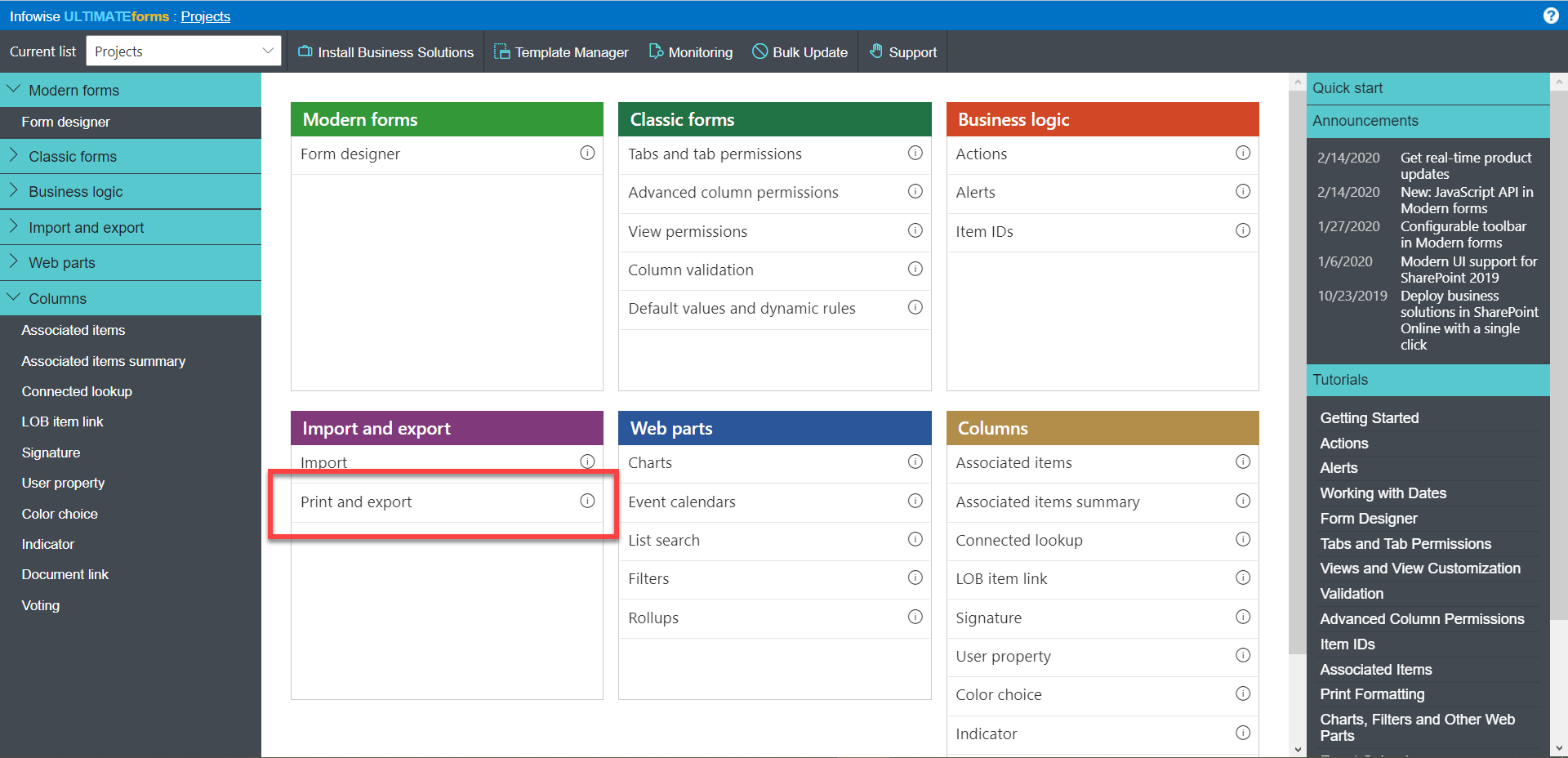 Click + Add a new profile to start a new print template

Give your template a title.
In the Type field, click the small drop-down arrow to the right, and select whether your template is for a list item, an entire list, or a calendar. For this example, we'll use Item.
For a basic template, leave the Edit mode at Simple.
In the Columns field, click the small drop-down arrow to the right and select the list columns that you want displayed. Column names are added one at a time.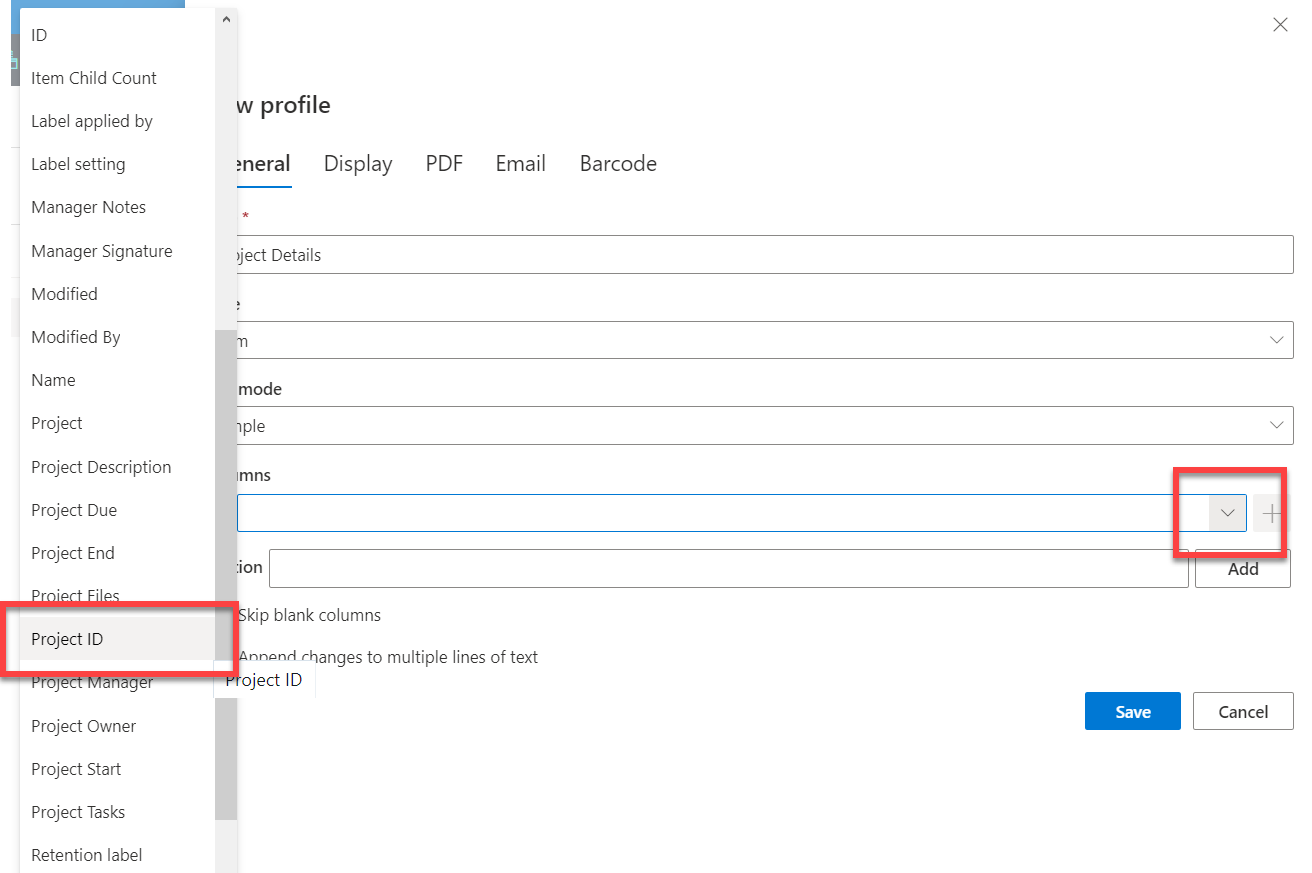 You can reorder column fields by floating over the "hamburger" symbol to the left of the field until the four-way arrow appears, then clicking and dragging them into the desired position.

You can also create section headings. Enter the section name in the Section field, and click Add. Section headings can also be repositioned as necessary.

You have the option of skipping blank columns. If you select this, labels for blank columns will not display on the printed form.
You can also opt to have changes made to multiple line of text columns in lists appear as appended information in the printed form.
For the simplest type of printed form, this is all that is required – once you have added all desired fields and headings, click Save.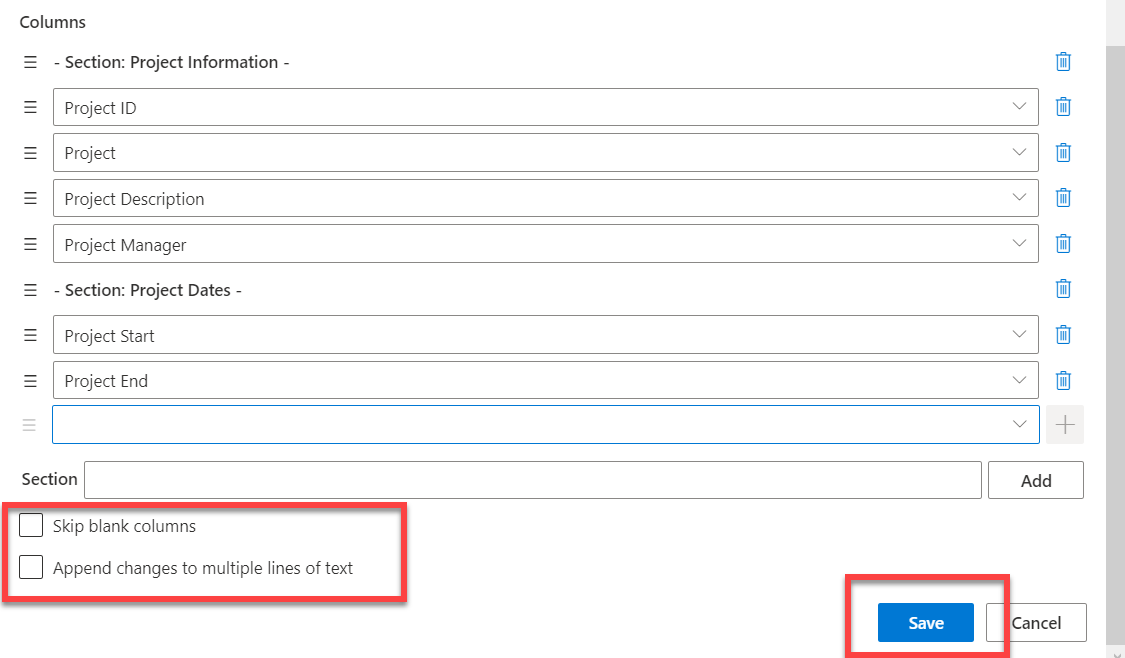 Your new Profile will now be visible in the profile list.

To view your printed form, return to the list in SharePoint. Select an item in the list, then click Print in the menu bar.

A preview of your form will display. From here, you can print your form, export it to a PDF, a Microsoft Excel workbook, or Microsoft Word document, or attach it to an email.
If you have multiple templates available for the list, you will be able to select the one you want from the drop-down menu.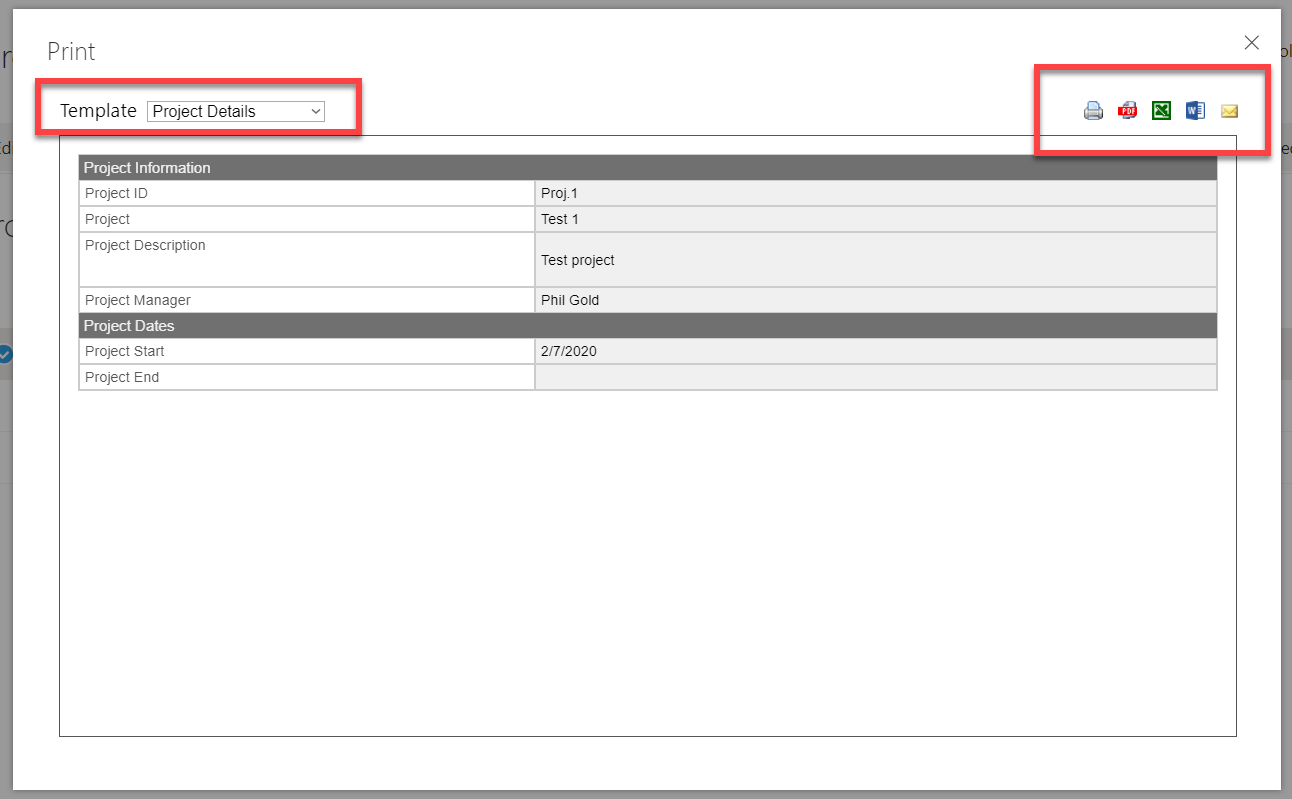 Last modified: 3/11/2020 5:47 PM
Add your comment
Comments are not designed to replace support calls. If you have a specific issue with one of our products, please send an email to
support@infowisesolutions.com
to open a support ticket.