Tutorial
Creating Conditional ID Schema
In addition to being able to create custom ID schema and use seed values to start your ID numbering at a specific point, Ultimate Forms also allows you to assign IDs according to conditions. This provides even more ability to create smart IDs for a wide variety of purposes.
Instructions
In this example, we have a project list which also includes three categories – Infrastructure, Software, and Web Services. All projects will fall into one of these categories. The goal is to create ID numbers which will not only provide trackability, but will also identify the category at a glance.

Click the Design link in the list or library menu bar to go to the Ultimate Forms home page, then select Item IDs in the Business Logic section.
Since there are three different options in this example, we'll need to create three separate profiles. Click + Add a new profile to start the first one.
Select the column in which the ID will appear from the drop-down – note that this is NOT the variable column!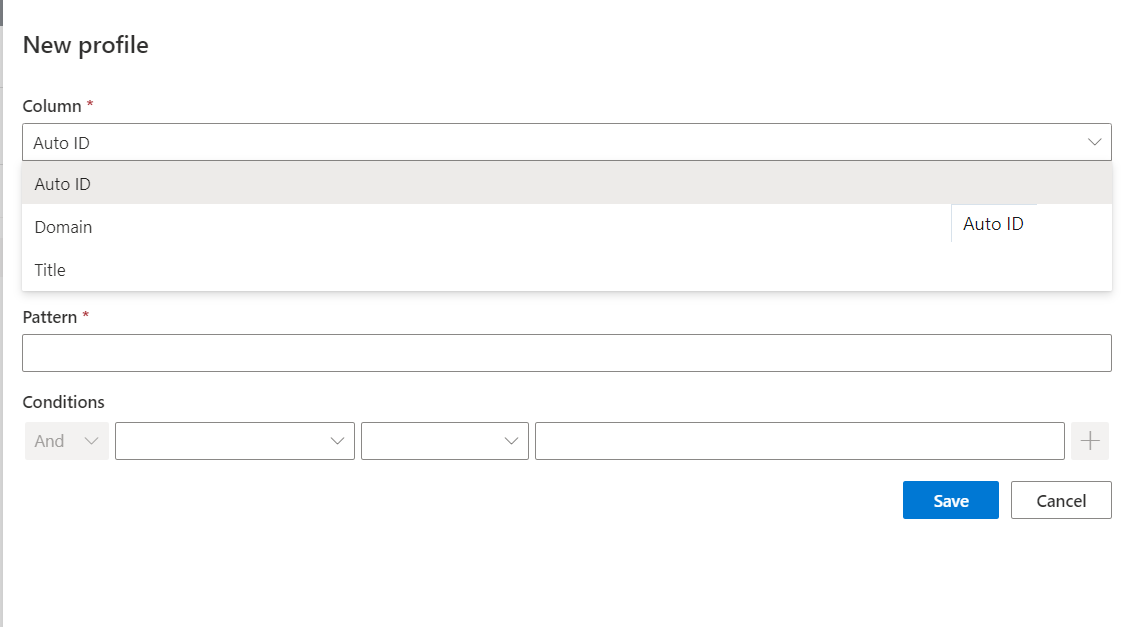 Select the New Item and Prevent manual editing options as in previous examples.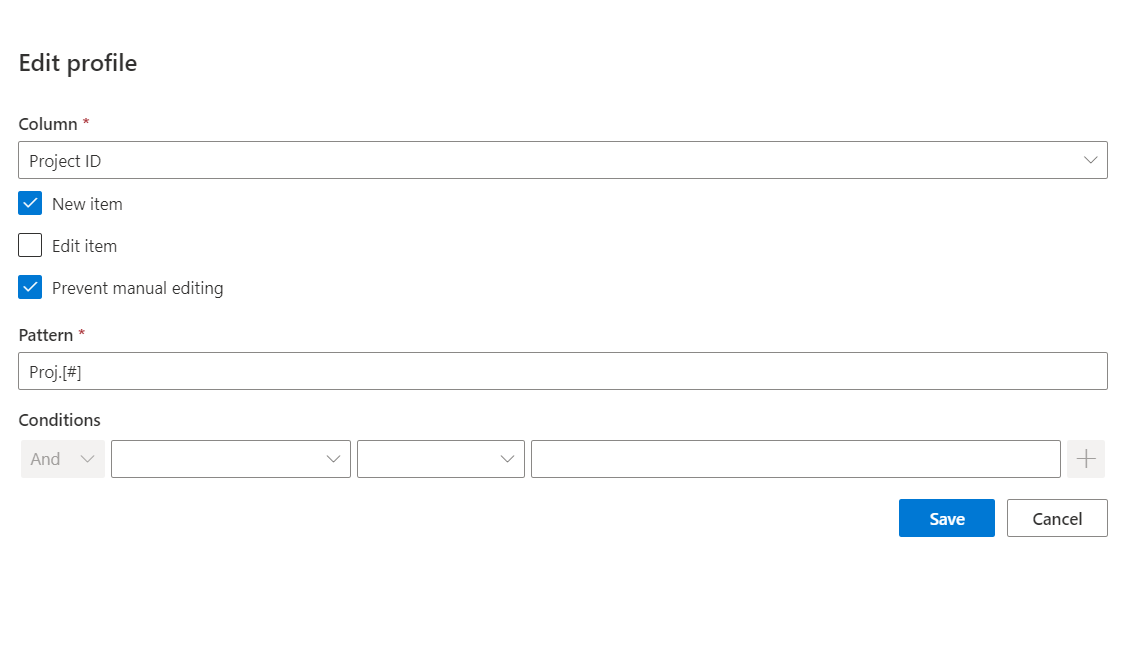 Now we'll build the ID schema for the Infrastructure projects. Click into the Patterns area and enter Proj. [#|10000]-INF. This will start the numbering at 10000, as in the seeded value example, but add an "INF" suffix after that to easily identify the project domain. Click Save when you're done.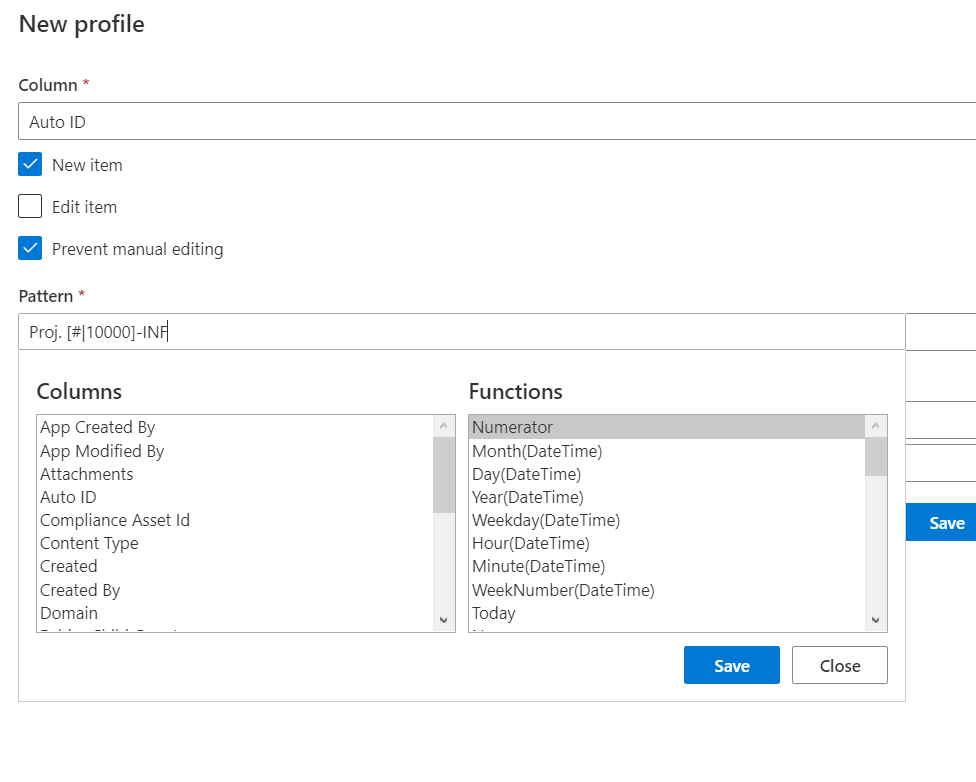 In the Conditions area, click into the first field to see a list of available columns. Select Domain.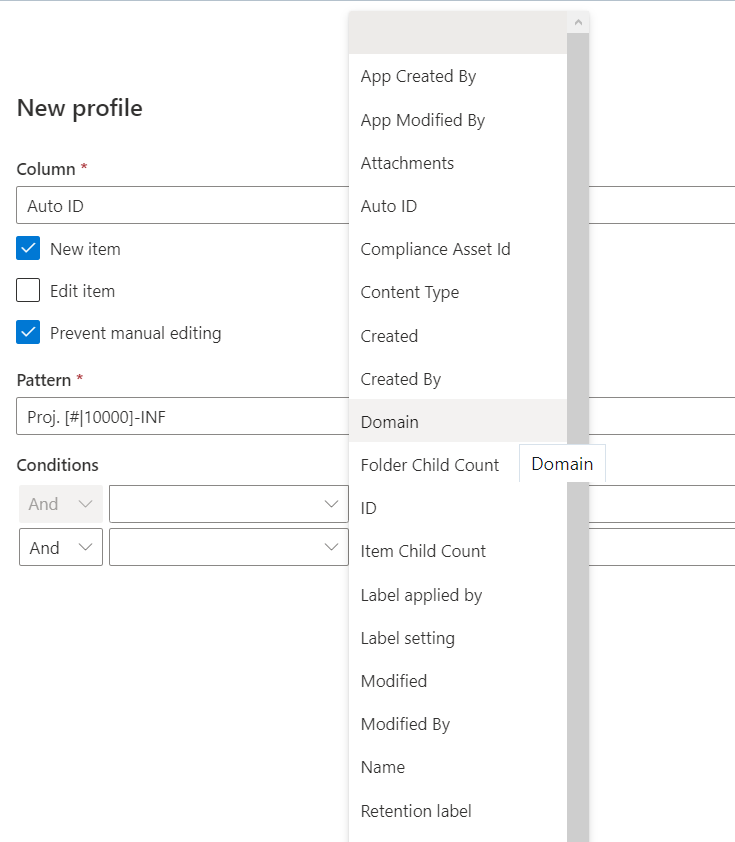 In the second field, define the criteria for the condition. Since we are looking for instances where the domain is Infrastructure, select the = symbol.
When you click into the third field, the expression builder opens. It's possible to use dynamic or system information in your condition; however, in this example, just type Infrastructure, then click Save to close the dialog.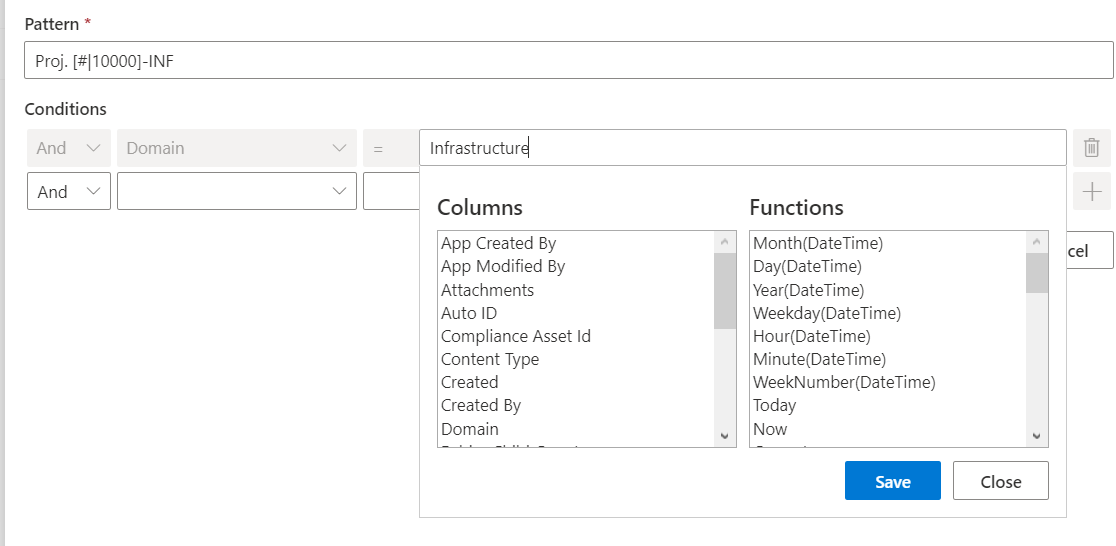 Click Save again to complete this profile. We can test the ID by going back to the list and entering a new Infrastructure project.

Return to the Item IDs feature in Ultimate Forms and create two more profiles for Software and Web Services.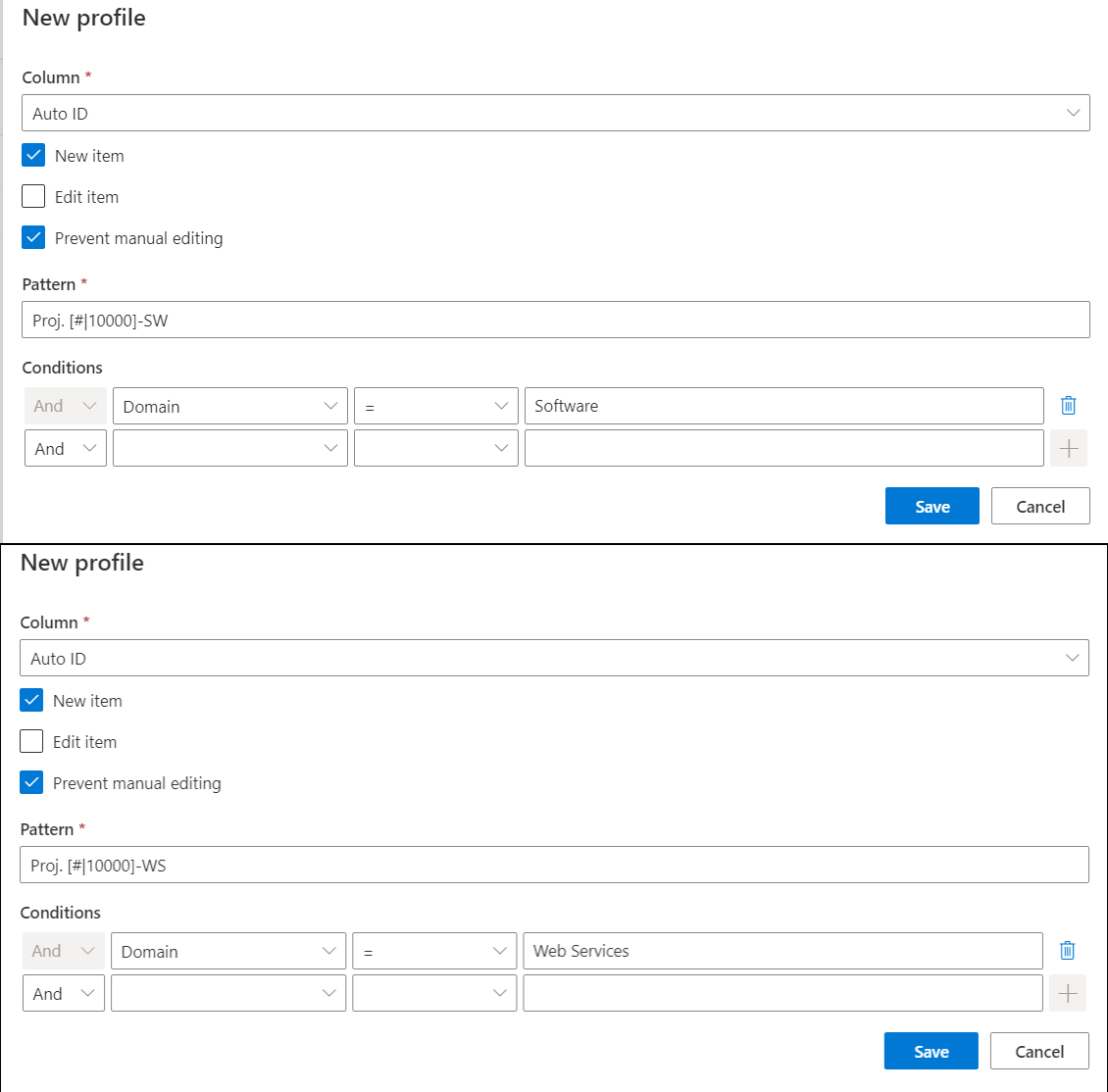 Now, when users select the domain as the create the project record, the ID will reflect that. The individual patterns will be visible in the list of profiles, making it easy to pick the right one if changes are needed.

Last modified: 3/7/2020 12:07 AM
Add your comment
Comments are not designed to replace support calls. If you have a specific issue with one of our products, please send an email to
support@infowisesolutions.com
to open a support ticket.