The Breadth of Features in Ultimate Forms
One of the things that never fails to impress me is just how many different functions Ultimate Forms can handle.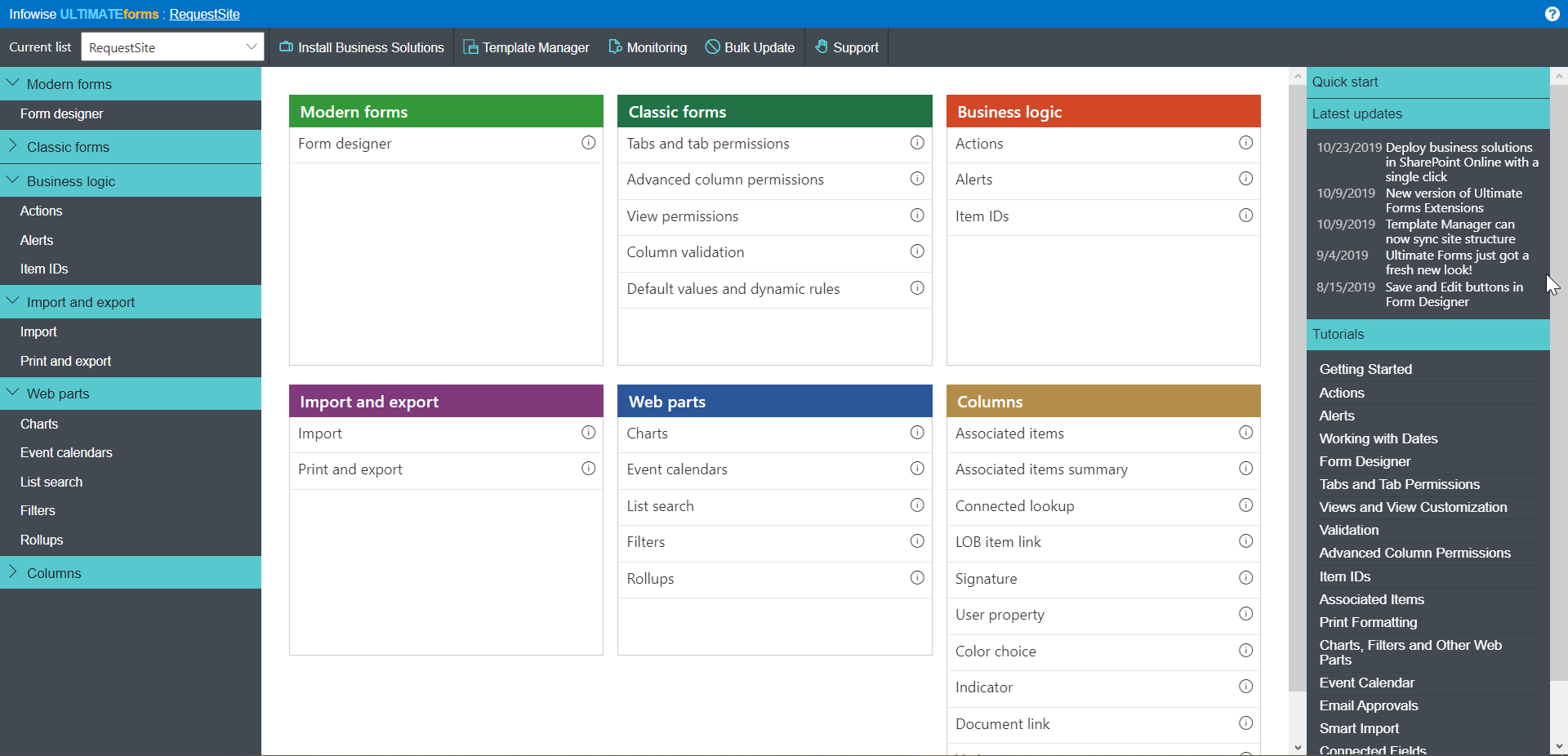 It's easy to take this for granted. Typically, when someone is using UF they're just solving an immediate problem – "Oh, I need a form," or "I want to set up an Alert," or something like that.
But the wonder is that you can use the same tool to do such different and distinct tasks – and so many more as well!
This really hit home for me recently as a result of two things. The first was the "Build It" session I recently did on setting up an automated site deployment system. This included creating a form, setting form and column views based on both permissions and form state (new, edit, or display), adding validation rules, creating actions that would update data columns automatically on new items, creating actions that would build new sites with dynamic information pulled directly from the input list … and more!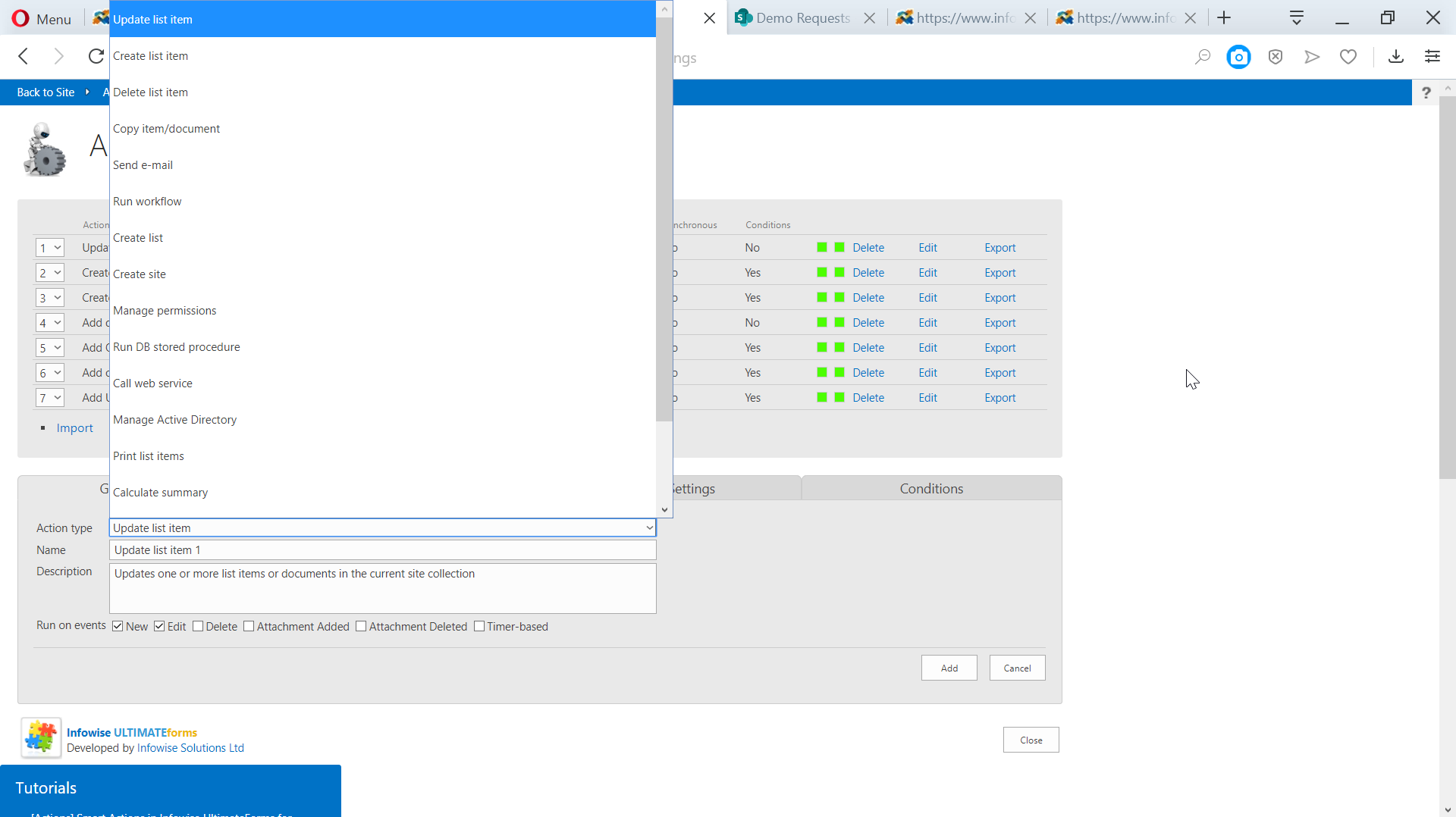 The fact that you can perform so many tasks in Ultimate Forms is really more than a little amazing.
And then there's the new Business Solution Template functionality. I don't know if you've had a chance to explore this yet, but in a nutshell, you now have the ability to use an existing site template to instantly build out a full featured business solution. Templates can include pages, libraries with folder structure already created, lists, and navigation – and, all the Ultimate Forms tools that have been built to support their operation, including Actions, Alerts, Forms, and more. The only thing missing is your data.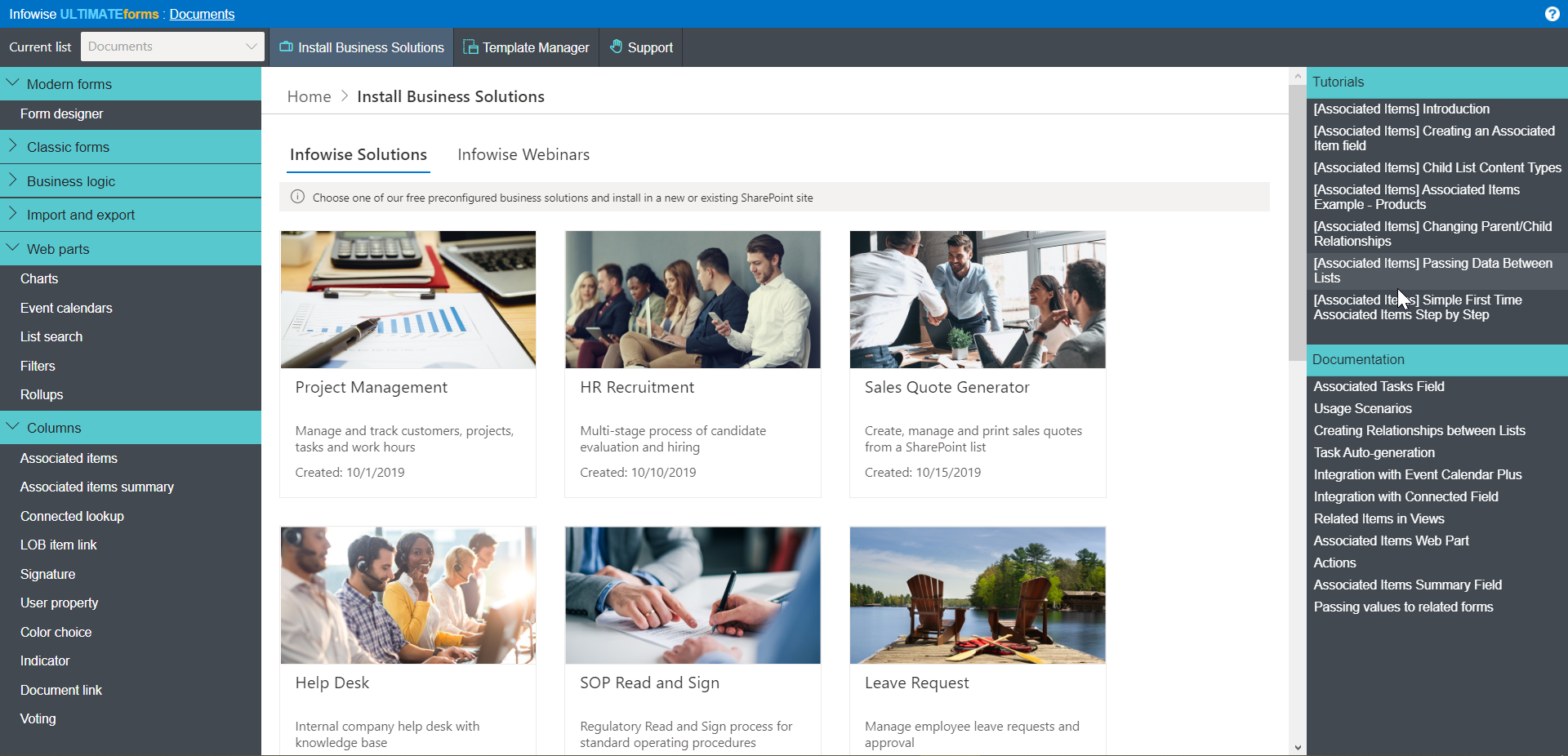 I think the true value of this is that UF allows us to think a little bigger when we're working with our sites. The next time you're starting to build out a process, I want to encourage you to stop and think for a minute. In addition to the problem you're solving in the moment, what is your ultimate goal - and what Ultimate Forms features can you take advantage of to get you there?
If you'd like to see the Build It session on site deployment, it's available to you online.
You might also want to check out this blog and this tutorial regarding Business Solutions templates.
Add your comment
Comments are not designed to replace support calls. If you have a specific issue with one of our products, please send an email to
support@infowisesolutions.com
to open a support ticket.
Ultimate

Forms
Build powerful business applications in SharePoint using only your browser.

100% No-Code Solution
It's never been easier, to create, innovate and share, all you need is your web browser!

Cost-effective
Address business process pain points immediately. Save time and money.

Fantastic Support Team
Facing difficulties installing the application? Contact our fantastic support team.
Related Topics