Office 365 Revolutionizing Student Success Management with Microsoft Data Technology
Microsoft provides data technology that can assist teachers, program managers, and curriculum creator to successfully manage student lifecycle as well as the performance of individual institutions. Every student over the last twenty-five years or so has at least used some version of Microsoft Word, PowerPoint, or Excel. Students use this software to write papers, prepare presentations and to compile spreadsheets. Since these packages are all part of Microsoft Office, they have played an enormous role in accelerating the learning process and in student success. Over the years, these software packages have evolved and significantly improved to fit the requirements of today's students. Office 365, for example, is Microsoft Office on the cloud. Office 365 currently offered as a SaaS aka Software-as-a-Service, as a subscription model. As a user, you can access all Office software via the cloud from any device without having it physically on your computer.
Office 365 can provide an all-round database for students and administrators to access in the form of a CRM aka customer relationship management systems. We have detailed how Office 365 benefits both students and institutions below.
For Students
Improve learning
Custom reports
Custom support and help
For Institutions
Career Services
Alumni and Donors
Community Outreach
Student Services
Student Performance
Human Resources
Teacher Performance Management
Conclusion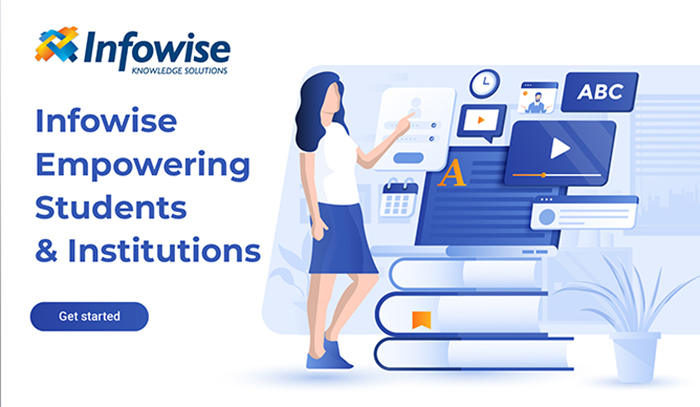 For Students
Accelerated learning
One of the most important objectives for any student for going to school or college is to learn, that is along with other benefits that come with being in an educational institute. Learning has evolved over the years, thanks to technology. Today Office 365 provides the technology that can significantly enhance learning for students at school or college. The better enhanced the learning, the better graduation rates will improve in schools and colleges.
Custom reports
Whether its high school or college, every student performs differently. Every student has different aptitudes and approaches to learning. Students earn their grades according to these factors. Some underperform and some over-perform. Teachers and professors can have customized reports made for each student to identify those who are at risk. Underperforming students are identified so they can receive the right help from the professors. The same students and teachers can collaborate projects and tasks via SharePoint Online, or communicate via Teams. Reports can be shared, and corrective action can take place before its too late.
Custom support and help
College students, especially those staying on-campus housing, make use of the college's network access at all times as opposed to those who commute to campus. These students would at times require support when they face networking issues in their dormitories, the campus libraries or student center or anywhere else they'd use the network. Students can lodge support tickets, and the administrators can then address those. A helpdesk and ticketing tracking systems can handle ticket requests and forward it to the appropriate person. The helpdesk can then track requests and inform the respected students of their progress and eventual resolution.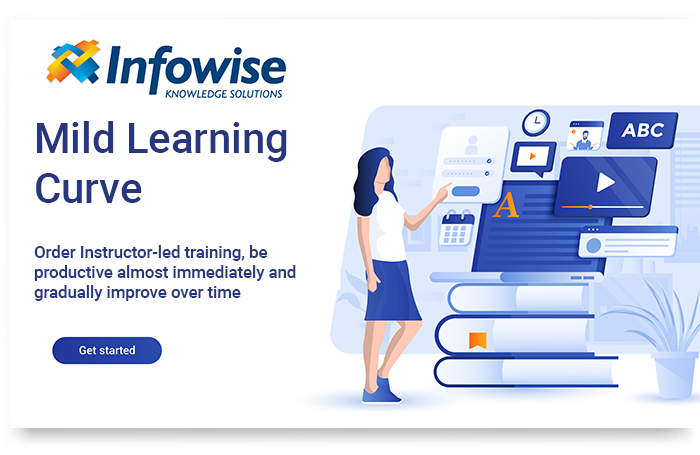 For Institutions
Career Services
Students looking for summer internships or work after graduation usually look to career services as their first stop. Office 365 will be able to store student resumes can this can help build a database of prospective employers and employees. If you want to look for jobs, you can upload it in your institution's online database managed by Office 365. The resumes will be stored on OneDrive and can be shared via SharePoint Online. Career counsellors and students can work in real-time via SharePoint Online and get resumes revised without having a physical office meeting. Such activities of profile building enhance job search and help the student achieve their early career goals faster. Career services can post job openings on their websites. SharePoint sites are a great way to get websites up and running and collaborated with other IT staff who are managing them.
Alumni and Donors
A directory of graduates from different years in any college and high school are compiled with the help of Office 365, and it will be available to access everywhere. Institutions can use this to reach out to alumni to inform class notes or updates or invitations to alumni events. It could also build a donor directory from alumni. Many alumni like to give back to their alma maters in the form of donations. A donor directory is developed, and periodic updates on donations can be sent to alumni. Donor events can be created, and then they could be invited via Office 365.
Community Outreach
A college or high school is part of the town or city's community. In most places, it's a central part of the community. Office 365 helps institutions reach out to the community and any corporates for collaborations and hosting events. It could be for networking events or for charity or anything the institution would like to engage the community. Community service initiatives can be facilitated via Office 365 as well. Graduates databases can be sent to nearby corporations so they can consider prospective hires from each class year. Outreach and marketing effort sare customized for parents, alumnus, and prospective students. These can be tailored to meet the needs of all three groups.
Student Services
These days, many student services are managed online, whether its requesting books from the library, registering for classes, checking grades, or making requests to the registrar. With the help of Office 365, all of these outreach activities can be efficiently executed and managed. Modern technology has made everything accessible online, and therefore, one doesn't need to go to the registrar's office and fill out paper forms for transcripts, or any other information they need. Similarly, course registrations are all handled online for the most part as well. The college library catalogue is made available online, and books can easily be borrowed online.
Student Performance
Office 365 compiles performance metrics and performance figures institution-wide. These are accessible to the individual student at any time. Modern educational institutions just like in the case of any modern business, they need to maintain accurate data on departments, courses, costing and other KPI's that they deem critical to their mission.
Human Resources
A CRM powered by Office 365 is ideal for human resource management in an institution. Powerful CRM packages help with teacher recruitment, disbursement of salaries, employee information, training and other things can all be stored safely and securely via the CRM.
Teacher Performance Management
Performance of teachers can be recorded and stored in a database via the Office 365-powered CRM, and that can significantly help institutions assess their performance in and out of the classroom. It also shows their qualifications, classes they teach, average grades, and other required metrics. Such record-keeping capacity allows Human Resources to guide teachers who need to improve so they can provide better deliver learning to their students and reward teachers who are performing above standards.
Conclusion
Microsoft Office 365 can create powerful CRMs for educational institutions that empower not just students, but teachers, and administrators. It provides several different ways to enhance learning and administrative processes, hence making it easier and convenient for students and teachers. Its education did the 21st century way and Office 365 is at the forefront of the education revolution.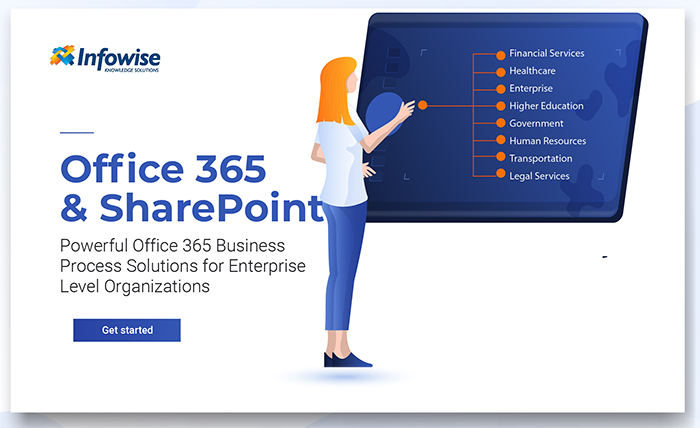 Infowise
Here at Infowise Solutions, our client list includes some of the world's best-known higher educational institutes, that is in addition to many school boards in North America, Europe, Australia, the Middle East and Africa. Our products that are used by the educational institutes are a cross-section of what we offer; Workflow automation, process automation, advanced dynamic forms and document management and filing. We have helped thousands of schools and research facilities across the globe in leveraging the power of their Office 365 platform, to its fullest potential to quickly build a wide variety of modern solutions, tailor-made to meet their operational requirements. Through our implementation partners, we have been part of the digitization process for many universities and research organizations. Whether your preference is Microsoft 365 or On-premise our partners will assist and guide you on how best you can get your educational institution on the road onto a successful digitization process.
Add your comment
Comments are not designed to replace support calls. If you have a specific issue with one of our products, please send an email to
support@infowisesolutions.com
to open a support ticket.
Ultimate

Forms
Build powerful business applications in SharePoint using only your browser.

100% No-Code Solution
It's never been easier, to create, innovate and share, all you need is your web browser!

Cost-effective
Address business process pain points immediately. Save time and money.

Fantastic Support Team
Facing difficulties installing the application? Contact our fantastic support team.
Related Topics