Building SharePoint Solutions with No-Code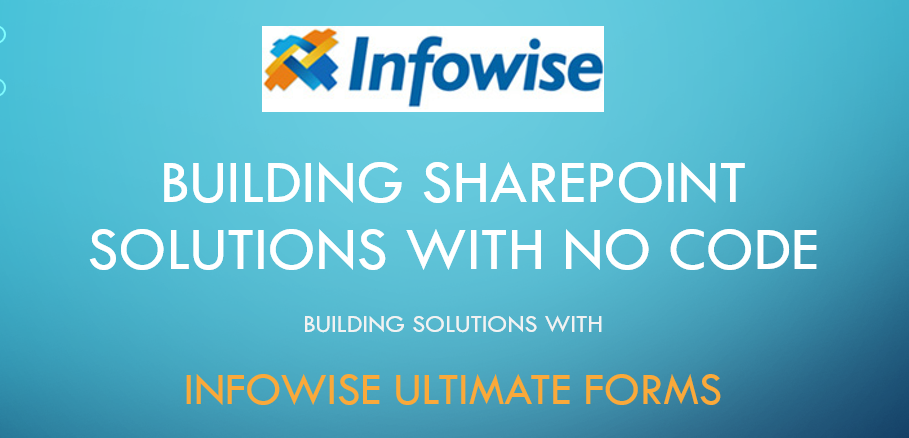 We had a great webinar yesterday. I walked through an example of how you can build a sophisticated SharePoint Solution with no code.
Even after working with the product for the last 5 years, I am still amazed how much you can accomplish all from within the SharePoint interface.
The example I showed is a Help Desk System which I was able to buil from scratch using Infowise settings and configuration.
We also walk through these steps in our new Ultimate Forms Kick-Start Training which is free for existing customers.
If you want to watch the webinar from yesterday, please go here: https://www.infowisesolutions.com/webinars.aspx
If you want to read about the new Kick-Start Training package, please go here: https://www.infowisesolutions.com/training.aspx
If you want information on signing up for Kick-Start Training, please drop me an email: willc@infowisesolutions.com
Add your comment
Comments are not designed to replace support calls. If you have a specific issue with one of our products, please send an email to
support@infowisesolutions.com
to open a support ticket.
Ultimate

Forms
Build powerful business applications in SharePoint using only your browser.

100% No-Code Solution
It's never been easier, to create, innovate and share, all you need is your web browser!

Cost-effective
Address business process pain points immediately. Save time and money.

Fantastic Support Team
Facing difficulties installing the application? Contact our fantastic support team.
Related Topics