The Color Choice feature is still a powerful tool
At Infowise, we've been a little preoccupied lately with some of the new and cool features (the new form building being a case in point). I thought it might be time to take a look back at some other useful tools that haven't been getting the love they deserve.
When you talk about using Infowise to provide impactful visual elements to your list or library data, the simplest to use is the Color Choice feature in the Configuring Columns area. Simple, but capable of packing a powerful punch!
At it's simplest, you can use this to create conditional color-coding that will trigger based on column values.
I created a simple list. with a status column – it's a choice field, and the choices are not started, in progress, completed and late. I want this to be instantly intelligible to my users, so I'm going to apply a color choice to all those conditions.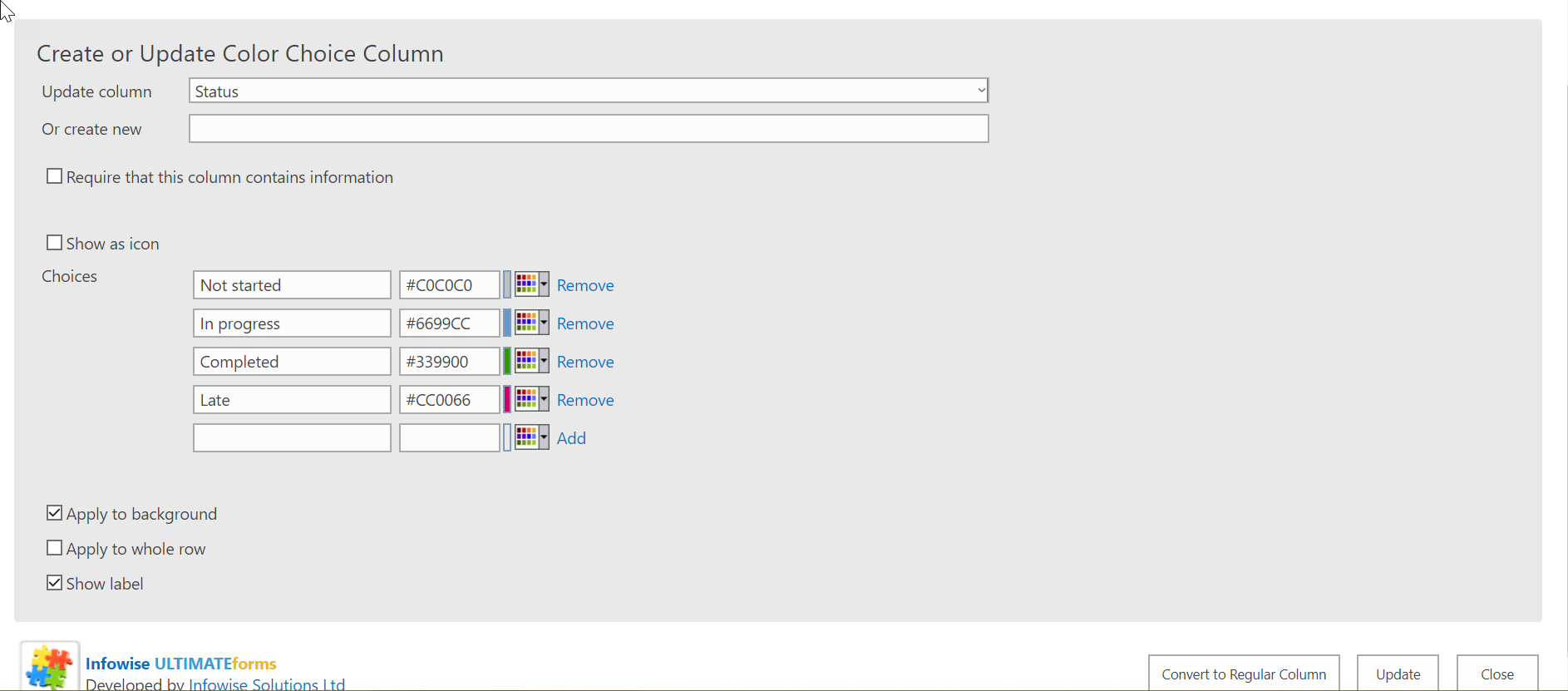 I have an option of color coding the whole line of just the affected fields – I'm going to go with that for now. I'll make my choices and save – then let's take a look.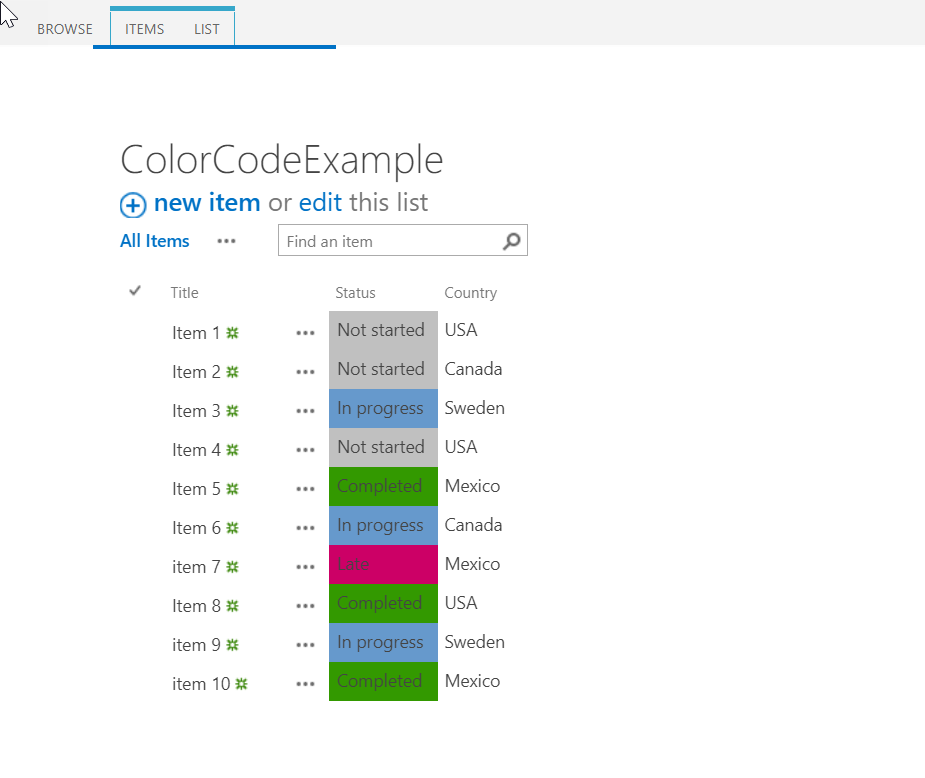 Now doesn't that look nice? Easy to read? But wait, there's more!
The Color Choice feature also has the ability to add icons to field values as well. I want to add flag icons for all the countries. I have to go to a little extra effort for this, since there are no flag icons prebuilt. But adding additional icon sets is pretty simple, too – and there's a tutorial specifically about that available to help you out.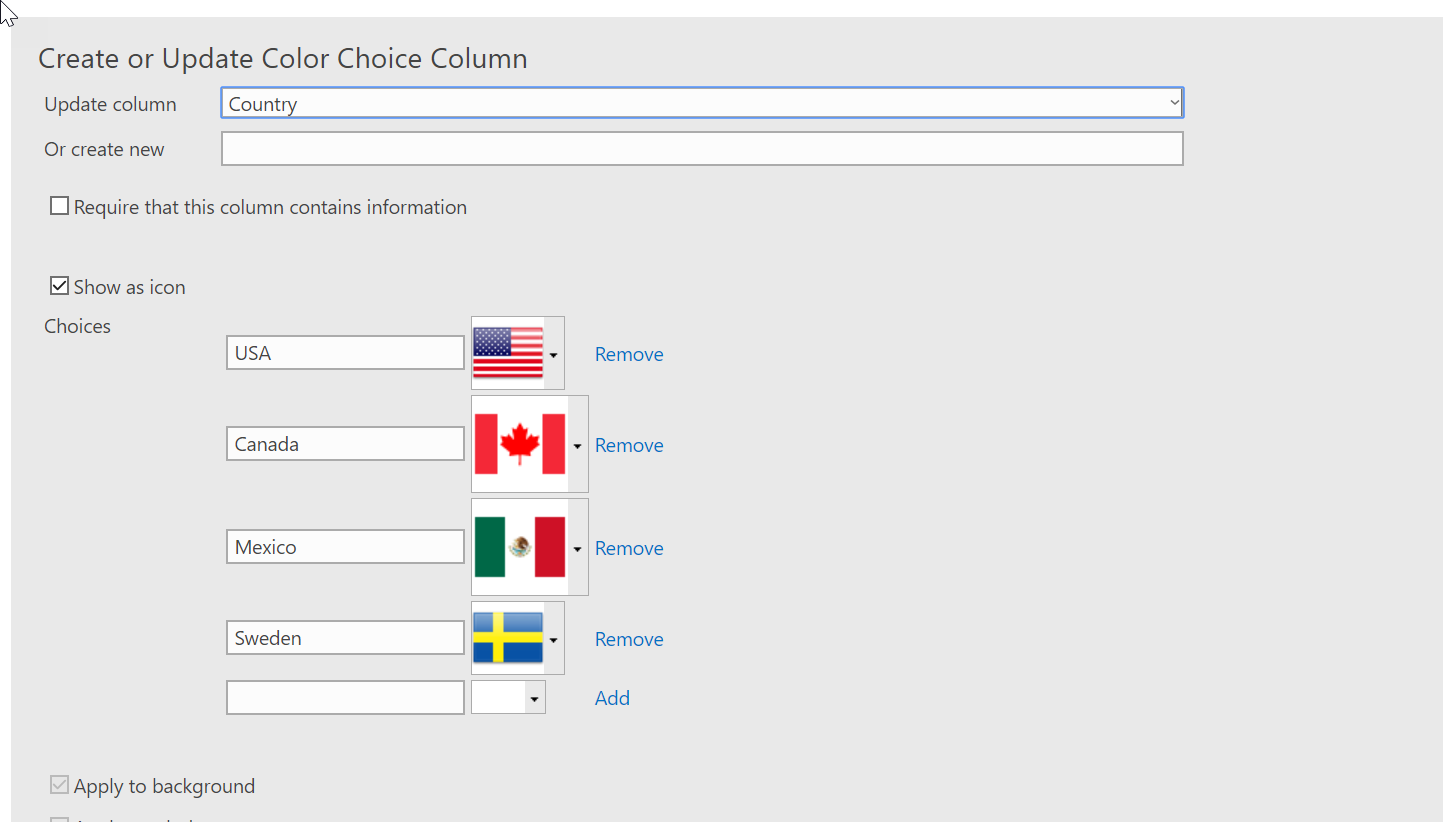 So, I add my flags, and voilà – If that doesn't make things look clear, I don't know what does!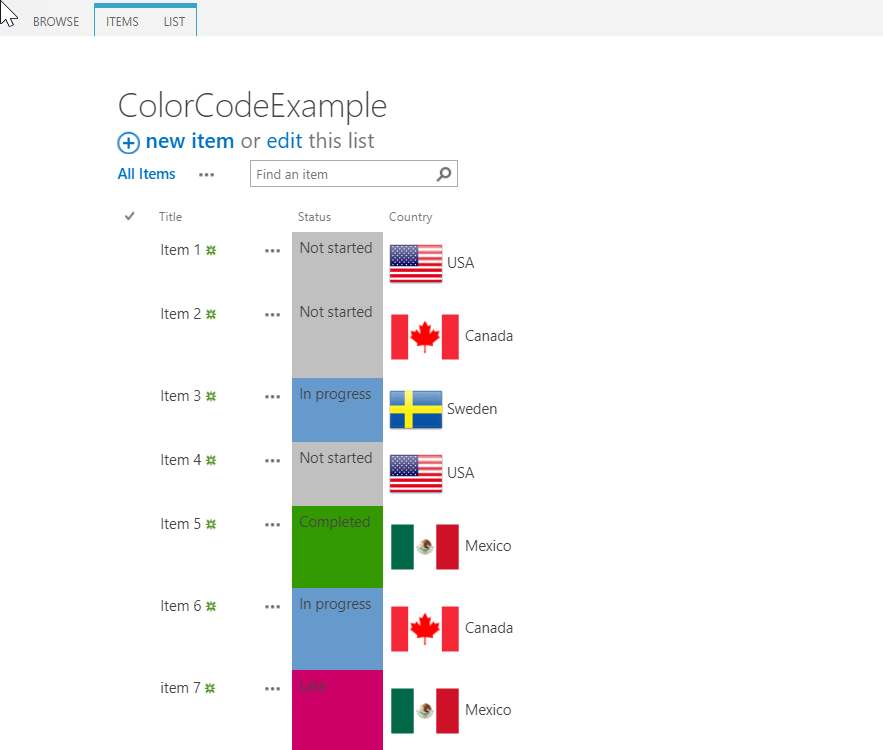 So, while you're exploring all the new and exciting features in Infowise, don't forget some of these old tried and true workhorses – they may not be so "in the moment," but they still provide great ways to make your users' experiences easier and better overall.
For more information, check out the tutorial on Color Coding.
Add your comment
Comments are not designed to replace support calls. If you have a specific issue with one of our products, please send an email to
support@infowisesolutions.com
to open a support ticket.
Ultimate

Forms
Build powerful business applications in SharePoint using only your browser.

100% No-Code Solution
It's never been easier, to create, innovate and share, all you need is your web browser!

Cost-effective
Address business process pain points immediately. Save time and money.

Fantastic Support Team
Facing difficulties installing the application? Contact our fantastic support team.
Related Topics