Remote Teaching and Learning in Microsoft 365 Education
"Very easy to use and offers great tools for students, faculty, and staff to collaborate. Features like OneNote and your basic office software (Word/PowerPoint/excel) are great to have in a web version for easy and quick access without worrying about accessibility and compatibility issues. My office utilizes OneNote, to collaborate and train our employees on our team daily, while also utilizing it for note-taking and other options with outside vendors as well. OneNote is an amazing tool that is incorporated with Office 365 and it has helped our students remain organized and work in groups/collaborate in courses in an efficient manner as well. Word/PowerPoint/Excel have been around for some time, but the functionality and ease of using them in a web version has allowed our students, faculty, and staff to be more mobile and not stuck to a desk all of the time. The Office 365 software is great in a web/mobile version!"
– Carissa J. – Director Enrollment for Higher Education.
Things are slowly but steadily getting back to normal in several countries around the world after the coronavirus outbreak. As authorities continue to ease coronavirus restrictions, employees have started to return to their workplaces; while teachers and students are returning to school. However, several countries around the world including the United States, aren't completely opening the schools just yet. In most states of the US, the reopening of the schools depends upon the school, district, and the decisions of local health authorities, while a few others are only allowing remote teaching and remote learning. In the states where hybrid or distance learning is allowed, students and educators are using Office 365 Education. Microsoft has been offering Office 365 for education for free to students and educators around the world for around six years, but recently, the Education version got a major revamp to support distance learning during the COVID-19 lockdowns.
The Basics
As mentioned earlier, Office 365 is free for students and educators belonging to the educational institutes enrolled in the Microsoft Education Program. Teachers and students don't have to pay a monthly or yearly subscription fee for using Office 365 and they can enjoy access to a wide range of Office apps, including Microsoft Teams, SharePoint, OneNote, OneDrive, Forms, Outlook, Stream, Yammer, Planner, Learning Tools, Word, Excel, and PowerPoint. Other learning solutions like Minecraft: Education Edition are partially free; 10 students and 25 teachers can use the free trial of Minecraft, if they want to add more people, then they'd have to pay the subscription fee. The best part about Office 365 for education is that students and educators can use the desktop, online, or mobile version of the suite according to their convenience. Desktop versions of the Office apps are updated automatically, so the IT department doesn't have to manually update the systems of students and educators every time an update rolls out. Microsoft also offers a wide range of free resources for educational institutes, teachers and students to make it easier for them to transition into the remote teaching and distance learning phase.
Collaboration with Office 365
Essentially, all the apps in the Office 365 suite are collaboration apps, and as we all know, collaboration is integral for distance learning and remote teaching. The collaboration features of Office 365 are way more enhanced than other suites. Let's suppose a teacher wants to share a text file containing guidelines for an assignment with all the students of the class. Normally, they'd have to email the file to all the students, but with Office 365, the teacher can just upload the file on OneDrive, generate a shareable link, and share it with the students in the team group of the class. The teacher can also tag someone in the document using @ in the comment section of the document and can even direct them to a specific location. If the teachers and students collaborate on a file, the changes they make are reflected in real-time, along with the name of the person who made the changes. Version history is another great built-in feature of Office 365 as it allows admins to view previous versions of the file, review changes made by a particular person, and restore a previous version of a file. Teachers can also use Microsoft Forms to create quizzes and assignments. With PowerPoint, teachers can create interactive presentations and can use Microsoft Sway to create creative projects. Teachers can use Microsoft's virtual chalkboard called the Microsoft Whiteboard during a Team meeting to deliver a more enhanced lecture. To make learning more interesting, teachers can invite guests and experts into their virtual classroom using Teams.
How Infowise Can Help With Remote Learning
Infowise has been providing various business solutions to companies around the world for several years, and recently, they started offering knowledge solutions to support remote learning. These knowledge solutions are designed to help developers to quickly deploy customized solutions so the students and educators can have an enhanced experience during remote classes. The solution allows developers to build useful apps without the need of code; they can do so using their web-browser. Furthermore, the solution can help automate processes, enhance forms, convert and print SharePoint lists and items, set up alerts, assign tasks, enable digital signature capabilities, automate the creation of lists, create shared calendars, and more. You can request a free demo or download a free trial to learn more about the solution.
Takeaway
Microsoft Office 365 is an excellent solution for both teachers and students, and the recent lockdowns proved it. Even after students and educators return to the classroom, they can continue their use of Office 365 and have an enhanced teaching and learning experience with increased collaboration.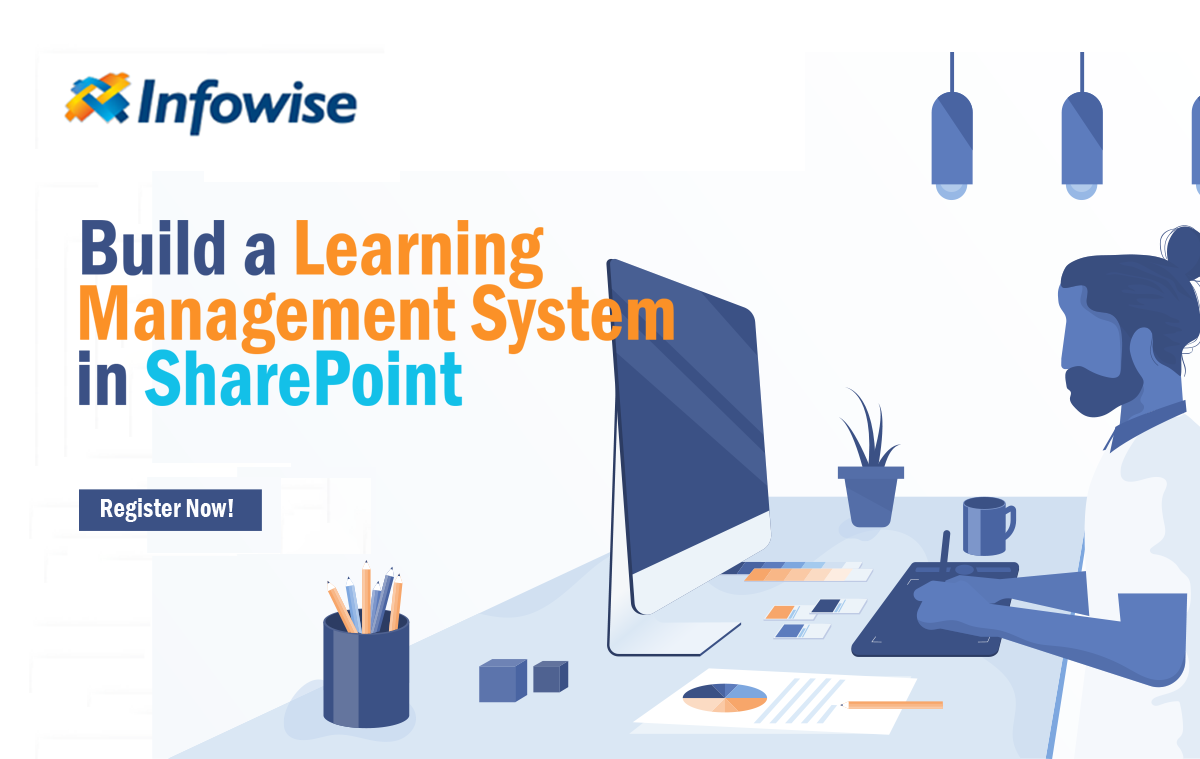 Infowise
Here at Infowise Solutions, our client list includes some of the world's best-known higher educational institutes, which is in addition to many school boards in North America, Europe, Australia, the Middle East and Africa. Our products that are used by the educational institutes are a cross-section of what we offer; workflow automation, process automation, advanced dynamic forms and document management and filing. We have helped thousands of schools and research facilities across the globe in leveraging the power of their Office 365 platform, to its fullest potential to quickly build a wide variety of modern solutions, tailor-made to meet their operational requirements. Through our implementation partners, we have been part of the digitization process for many universities and research organizations. Whether your preference is Microsoft 365 or On-premise our partners will assist and guide you on how best you can get your educational institution on the road onto a successful digitization process.
Add your comment
Comments are not designed to replace support calls. If you have a specific issue with one of our products, please send an email to
support@infowisesolutions.com
to open a support ticket.
Ultimate

Forms
Build powerful business applications in SharePoint using only your browser.

100% No-Code Solution
It's never been easier, to create, innovate and share, all you need is your web browser!

Cost-effective
Address business process pain points immediately. Save time and money.

Fantastic Support Team
Facing difficulties installing the application? Contact our fantastic support team.
Related Topics