Microsoft 365 Apps and Tools for Distance Learning
"Office 365 has created a more effective means of reaching and communicating with our students and staff. The implementation of the Office suite has ensured all of our students have access to the tools they need to complete their coursework. The cloud feature has worked flawlessly, and it creates a greater peace of mind knowing I can recall documents from years ago with zero issues."
— Office 365 Review by A Higher Education Professional.
Microsoft Office 365 for Education provides value to students and teachers around the world and enables an invaluable remote learning and remote teaching experience. The basic version of Office 365 is free for students and teachers belonging to an institute that is enrolled in the Microsoft Education Program. Furthermore, Microsoft offers multiple free resources on a daily basis to enhance the experience of educators and students using Office 365. Let's take a look at some of the apps and tools of Office 365 for Education that help create a digital classroom.
Microsoft Teams for Education
Remote learning and remote teaching would not be possible without Microsoft's collaboration and communication platform called Teams. It includes all the essential tools that the teachers and students require for an optimum distance learning experience. This ultimate distance learning tool acts as a hub for apps, discussions, course materials and content, and assignments and helps teachers and students to build a lively digital classroom. Teachers can connect with other teachers around the world to share experiences and insights. Students and educators can create groups (teams) to collaborate on projects and other course-related work and easily connect with each other. Microsoft Teams syncs seamlessly with other Office 365 for Education apps, including OneNote. This sync feature increases the capabilities of the MS Teams; for instance, with OneNote, students and teachers can create class notebooks, share files like presentations and assignments, teachers can grade student tests, etc. Teachers can use Teams to deliver interactive lessons and receive instant feedback from the students with OneNote Class Notebooks and built-in assignment management tools. School management can use Staff Teams to collaborate, converse and share announcements with the teachers of the school. Teachers can also create Professional Learning Communities in MS Teams to share instructional material with others.
OneNote for Education
OneNote is essentially a digital notebook that enables teachers and students to organize their work easily. This classroom organization tool works as a personal workspace for students and teachers where they can collaborate for creative activities and lessons and create a content library for handouts. This app is designed to empower students and educators to do their best work. OneNote for Education also enables educators to compile lesson plans and course material into cloud-based storage, which allows them to organize the classroom more efficiently and helps them keep track of all the course-related materials such as assignments.
OneNote isn't just a note-taking app that enables efficient classroom organization; it is much more than that. The OneNote app included in the Office 365 for Education suite also enables educators and students to create sketches and diagrams, take handwritten notes, produce videos and illustrations, and more with the digital ink feature. OneNote also includes the powerful search feature of Office 365, which makes it way easier for both students and teachers to find the files they want to use.
Minecraft for Education
The education version of Minecraft is specially designed for the classroom. The game-based learning solution works as an immersive digital environment where students can unleash their creativity, learn problem-solving skills, and collaborate with one another. Recently, Microsoft added an Hour of Code lesson in the platform, which helps students to learn code in a fun way. According to Microsoft, Minecraft for Education is being used by educators in over 115 countries for teaching students about science, environment, urban planning, geography, etc. Teachers using the learning solution report that it helps increase students' interest in learning, increase their confidence levels and improve their problem-solving skills.
Immersive Reader Tool
The Immersive Reader Tool is another value-packed tool of the Office 365 Education suite. Teachers can use this tool to help students of all ages and learning abilities by implementing proven techniques that help improve reading and writing capabilities. The free tool also has a powerful Optical Character Recognition (OCR) feature that can decipher text from a picture, even those scanned from books. Non-English speaking, students can use this tool to improve reading comprehension and increase their English language reading fluency. Immersive Reader tool can also break words into syllables, change text spacing and size of the text, customize background color, read text aloud, change reading speed, etc.
Take a Test App
Teachers can use Microsoft Forms-based Take a Test App to conduct tests and quizzes and help students to work on their assignments easily. Office 365 for Education includes this feature to support remote teaching as teachers don't have to print and collect test papers. The best thing about this app is that it has a grade test paper feature that can automatically grade the tests that the students submit.
Microsoft School Data Sync
Microsoft School Data Sync, also known as SDS, reads school data and roster information from a Student Information System. This feature of Office 365 for Education is designed to automate the time-consuming and manual integration of data from the Student Information System and enable a single sign-in for third-party productivity apps. It also automates Team creation for MS Teams, Exchange Online and SharePoint Online Office 365 Groups creation, OneNote Class notebooks, and school groups for Intune for Education.
Try Infowise For A More Enhanced Learning Experience
Infowise is offering knowledge solutions that are designed to support students, teachers and school administrators with remote learning and remote teaching. Not only that, but it can also make it easier for the IT department of a school to develop and deploy customized solutions required by the faculty. Developers can use their web-browser to create powerful solutions without writing a single line of code with Infowise knowledge solutions. You can request a free demo or download a free trial to learn more about the solution.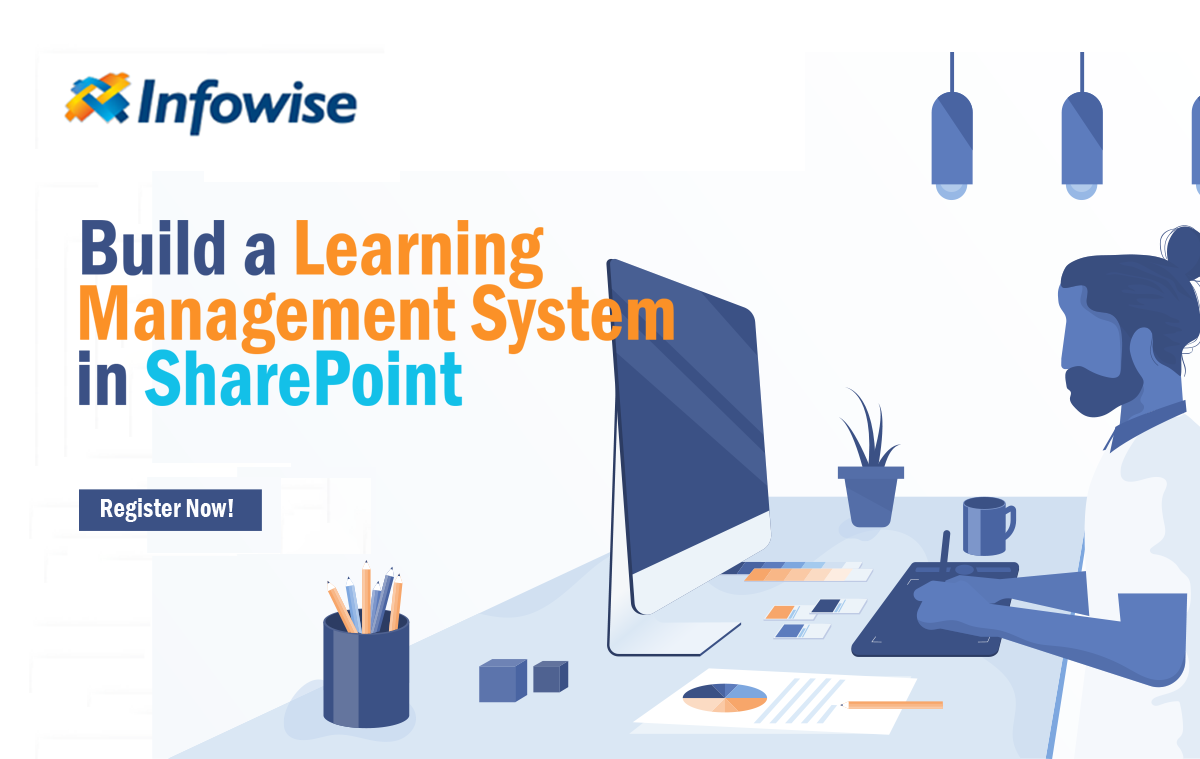 Infowise
Here at Infowise Solutions, our client list includes some of the world's best-known higher educational institutes, which is in addition to many school boards in North America, Europe, Australia, the Middle East and Africa. Our products that are used by the educational institutes are a cross-section of what we offer; workflow automation, process automation, advanced dynamic forms and document management and filing. We have helped thousands of schools and research facilities across the globe in leveraging the power of their Office 365 platform, to its fullest potential to quickly build a wide variety of modern solutions, tailor-made to meet their operational requirements. Through our implementation partners, we have been part of the digitization process for many universities and research organizations. Whether your preference is Microsoft 365 or On-premise our partners will assist and guide you on how best you can get your educational institution on the road onto a successful digitization process.
Add your comment
Comments are not designed to replace support calls. If you have a specific issue with one of our products, please send an email to
support@infowisesolutions.com
to open a support ticket.
Ultimate

Forms
Build powerful business applications in SharePoint using only your browser.

100% No-Code Solution
It's never been easier, to create, innovate and share, all you need is your web browser!

Cost-effective
Address business process pain points immediately. Save time and money.

Fantastic Support Team
Facing difficulties installing the application? Contact our fantastic support team.
Related Topics