Infowise UltimateForms with Azure Logic Apps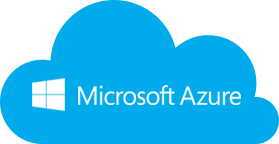 Recently we published a PDF explaining a great practice exercise to integrate Microsoft Azure functionality with Infowise Ultimate Forms. If you haven't had the opportunity to go through this exercise, I hope you will soon do this. Note that you do need a Microsoft Azure account which I strongly encourage you to set up even if just for learning purposes. Here is the article – there is a PDF link to the exercise at the bottom.
https://www.infowisesolutions.com/training/article.aspx?ID=87
Azure Logic Apps allow you to connect your SharePoint tools to other tools on the web. The general concept is that within Azure you can define a Trigger listening for a specific event in many popular web applications integrated with Azure and then define Actions that happen as a result of the trigger.
(Note that if you are using an on premise SharePoint environment, it is required to use an on premise data gateway to connect to your local data. This extra layer isn't necessary with O365 / SharePoint Online.)
Think of this as a way to further strengthen the already versatile and powerful Infowise Actions in a way that communicates outside of your SharePoint Environment.
It is possible to integrate your custom SharePoint solutions with many popular web based applications including:
Azure AD, Basecamp, Dropbox, CRM, Facebook, FTP, Gmail, Outlook, Google Calendar, Google Sheets, Gotomeeting, JIRA, SQL Server, ZenDesk and many more.
Infowise provides email import capabilities, but you can also accomplish email interactivity using Azure Logic Apps with SharePoint.
One potential application that you could create with these tools is your own built-from-scratch help desk system. Here is the general process to create this type of system:
Set up a trigger listening to a custom email address you create e.g. helpdesk@yourorganization.com
Using Azure Logic Apps, trigger creation of a new SharePoint list record.
Capture email data including Subject, Body, and From email address.
Set up your Help Desk List in SharePoint to capture the email information and auto-generate a Ticket ID.
Use Infowise Email Rules to auto-generate an email to the user that the ticket is being worked on and an email to the relevant manager.
Set up an additional Azure Logic Apps trigger which responds when a user sends an email that is a follow up including the help desk Ticket ID.
Set the corresponding action to capture the Ticket ID from the email and Update the corresponding SharePoint list record instead of creating a new ticket.
You can set up branching logic to handle all the different conditions based on user response. I especially like the visual design surface that shows branching logic and conditions. Do you have ideas on what to build with these tools? We love to hear about your innovative solutions!
Add your comment
Comments are not designed to replace support calls. If you have a specific issue with one of our products, please send an email to
support@infowisesolutions.com
to open a support ticket.
Ultimate

Forms
Build powerful business applications in SharePoint using only your browser.

100% No-Code Solution
It's never been easier, to create, innovate and share, all you need is your web browser!

Cost-effective
Address business process pain points immediately. Save time and money.

Fantastic Support Team
Facing difficulties installing the application? Contact our fantastic support team.
Related Topics