Enhance Project Tracking with SharePoint and Infowise Ultimate Forms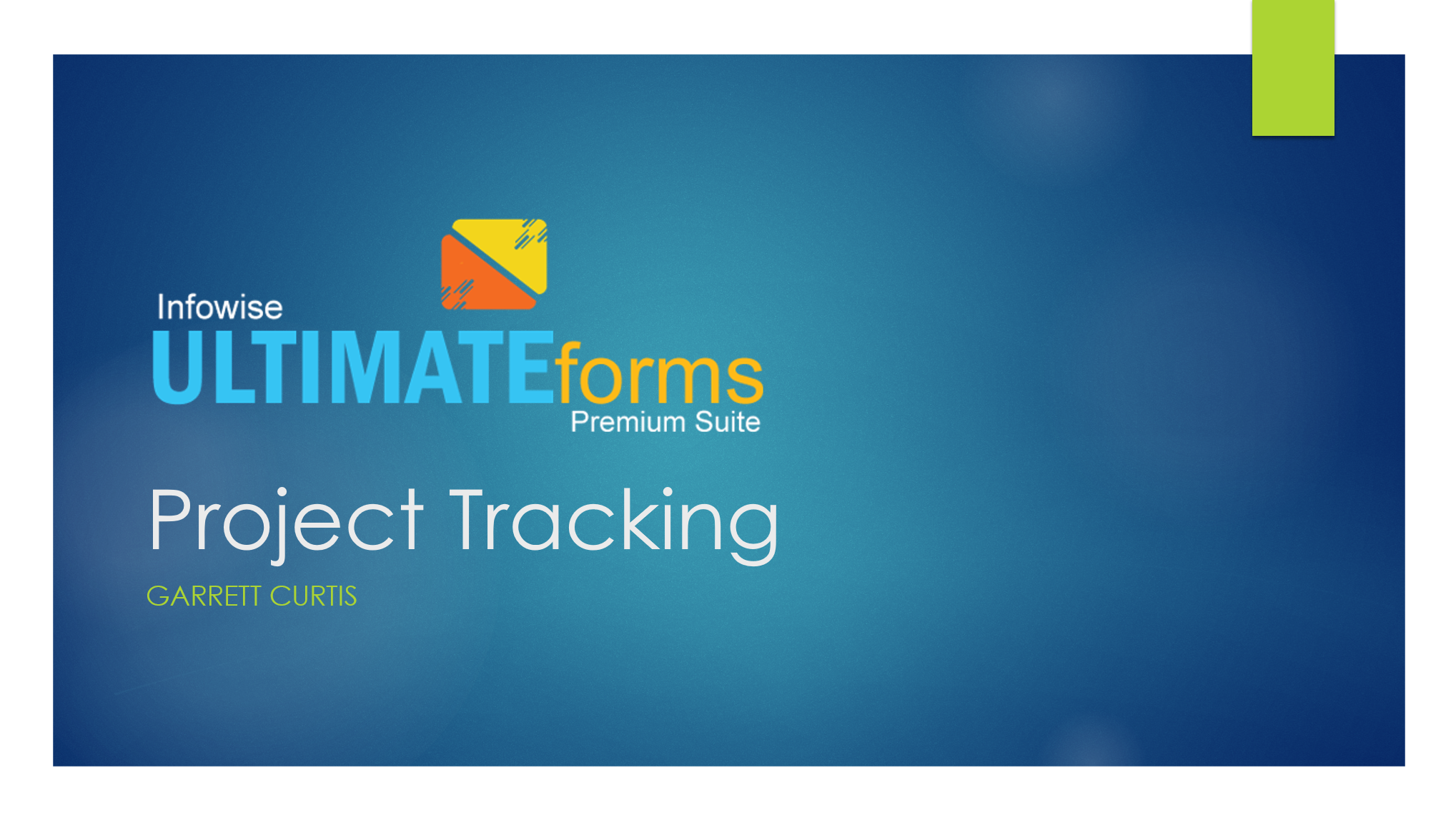 We had an excellent webinar today about how to enhance Project Tracking with Infowise Ultimate Forms and SharePoint! Some of the key concepts are Key Performance Indicators (KPI's), Charting + Graphs, and Automation. If you have any interest in adding these features to your site, give this webinar a watch!
If you want to watch the webinar from, please go here: https://www.infowisesolutions.com/webinars.aspx
If you want to read about the new Kick-Start Training package, please go here: https://www.infowisesolutions.com/training.aspx
If you want information on signing up for Kick-Start Training, please drop us an email: willc@infowisesolutions.com
Add your comment
Comments are not designed to replace support calls. If you have a specific issue with one of our products, please send an email to
support@infowisesolutions.com
to open a support ticket.
Ultimate

Forms
Build powerful business applications in SharePoint using only your browser.

100% No-Code Solution
It's never been easier, to create, innovate and share, all you need is your web browser!

Cost-effective
Address business process pain points immediately. Save time and money.

Fantastic Support Team
Facing difficulties installing the application? Contact our fantastic support team.
Related Topics