Time to Get Modern
When it comes to the SharePoint Modern Experience, there may be a little trepidation in embracing something that looks and acts so differently from the SharePoint we have known and loved all these years.
But I have to tell you, as I've worked with it and continued to explore the possibilities, I've become increasingly excited about them.
The SharePoint Modern Experience adds some exciting functionality. There are tradeoffs – some things work differently, and some customization features have gotten to be very difficult to do. But overall, the Modern Experience gives you newer tools and different ways to accomplish your business goals.
The developers at Infowise have done a pretty good job at adapting Ultimate Forms for this Modern experience, too. Have you noticed that the "jigsaw" Design icon for Ultimate forms is now part of the Modern List menu bar?

And a bunch of Ultimate Form web parts – things like rollups, filters, and charts – are available to add on Modern site pages.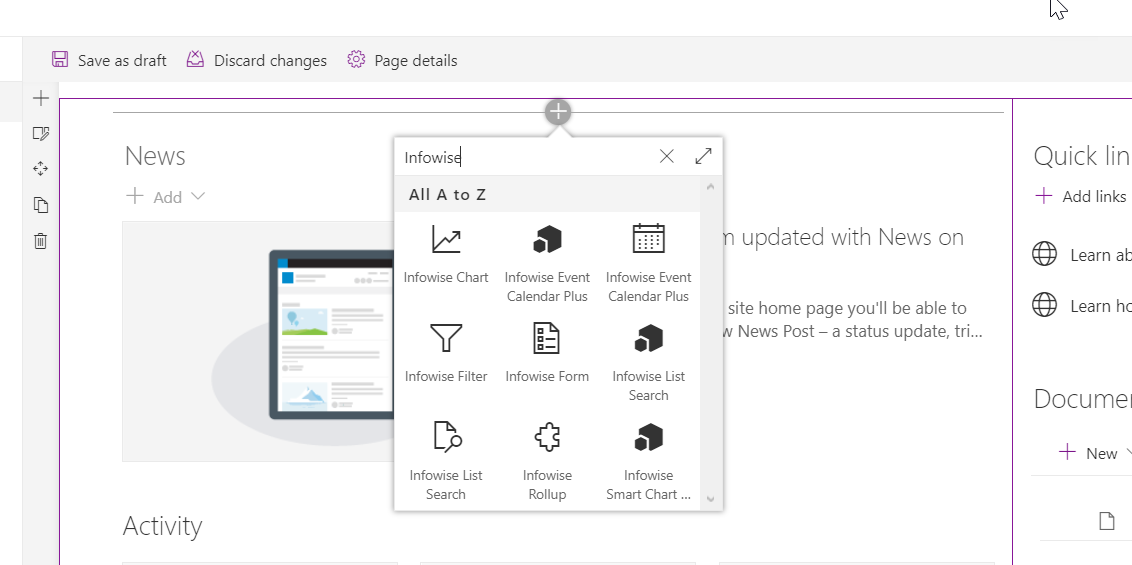 Of course, the crème de la crème is the new Form designer, which is a big upgrade on the old-style Form Tab feature (not to say that that didn't work well, but this new tool is … wow!). And you've probably noticed how that UI is making its way through the rest of the application, such as on the Ultimate Forms feature page.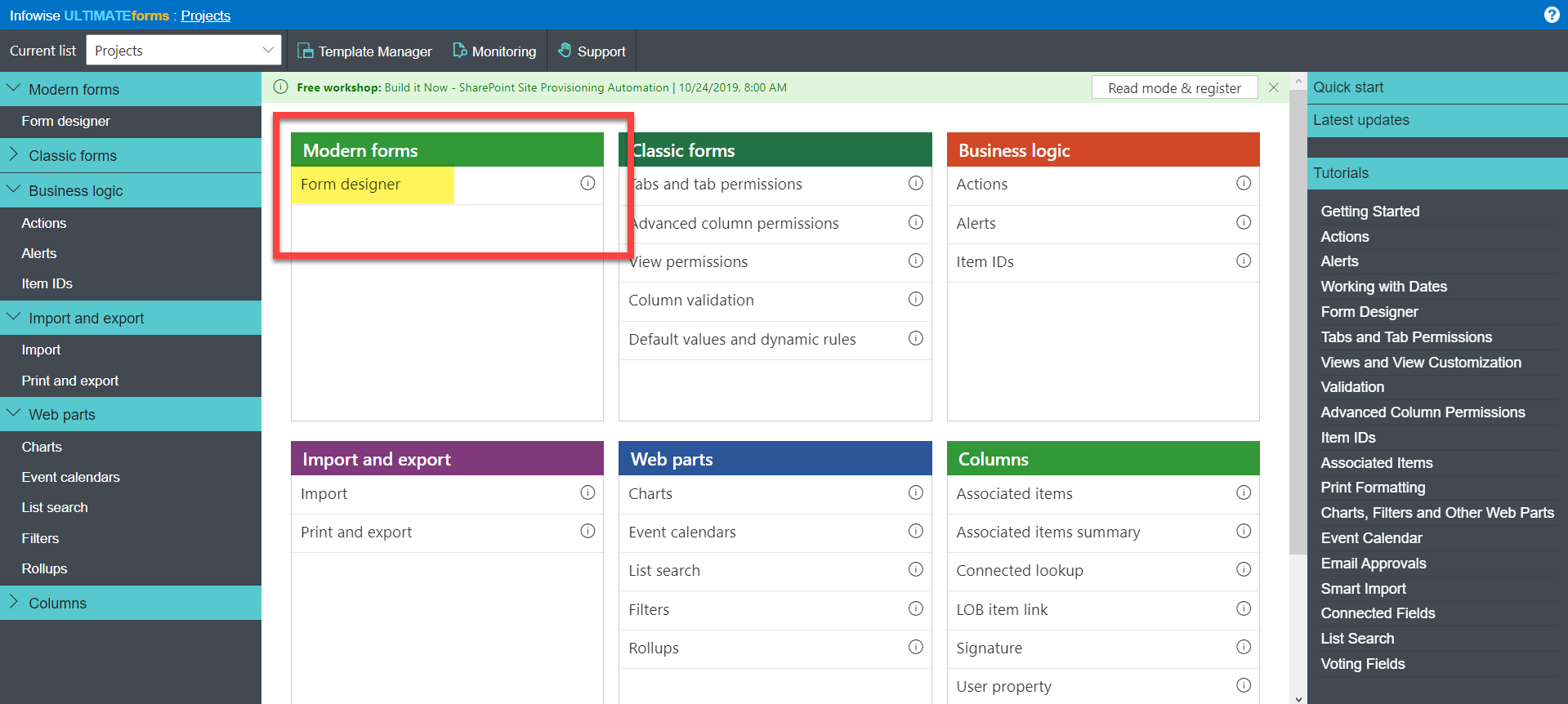 You may also have noticed that when we deliver webinars these days, or publish tutorials, we're tending to use the Modern experience in our examples. We even recently rewrote all the documentation we use for the workshop training we offer, setting all the labs up to use the Modern experience. This was quite a chore, but we felt it was important to help people understand how both SharePoint and Ultimate Forms are continuing to evolve by showing UF in action in the new environment.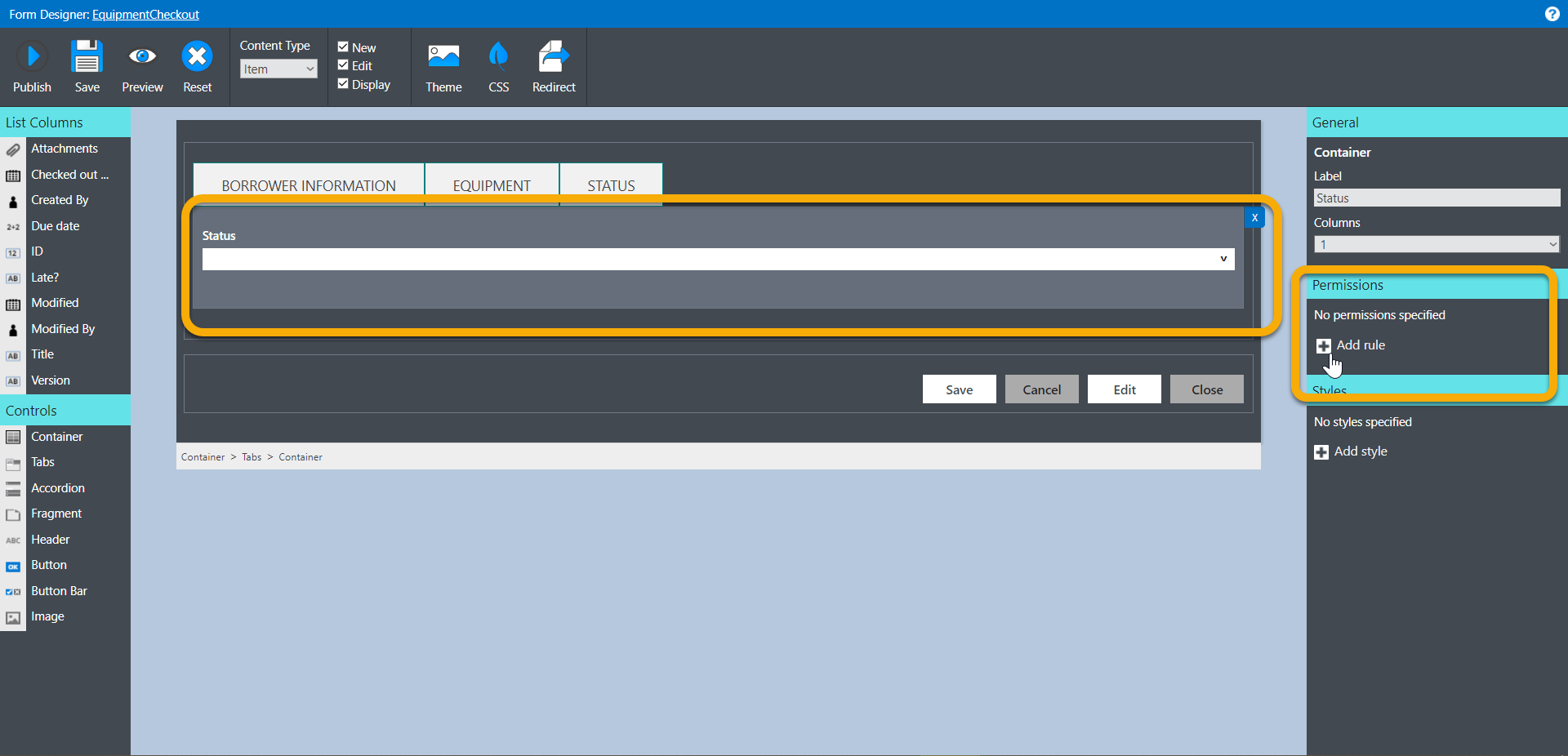 So, if you've been holding back, don't! It's time for you to Modernize yourself, and your organizations. I think once you get used to it, you're going to be a convert like me.
NOTE: Make sure you install the secondary Infowise Ultimate Forms Extensions app to make sure everything functions as expected in the Modern experience!
Add your comment
Comments are not designed to replace support calls. If you have a specific issue with one of our products, please send an email to
support@infowisesolutions.com
to open a support ticket.
Ultimate

Forms
Build powerful business applications in SharePoint using only your browser.

100% No-Code Solution
It's never been easier, to create, innovate and share, all you need is your web browser!

Cost-effective
Address business process pain points immediately. Save time and money.

Fantastic Support Team
Facing difficulties installing the application? Contact our fantastic support team.
Related Topics