Rollups to Aggregate Lists and Libraries
This Infowise feature lets you combine data from multiple sources in one place
Have you ever needed to have access to documents from more than one library at a time? I'm personally a fan of using single libraries in sites whenever possible and adding multiple custom columns to use in filters and grouping, but the fact of the matter is that it's NOT always possible.
Infowise Rollups are a very good solution for this. Not only can you aggregate information from multiple places within the site, you can go big – pull info from the site and all its subsites, or even from the entire site collection.
My experience is with the O365 version (and I hope never to use on-prem SharePoint again, thanks very much!), and basic operations are pretty straight-forward. The real trick is that you need to create the rollup profile first, then add it as a web part to whatever page (or pages) on your site you want it on.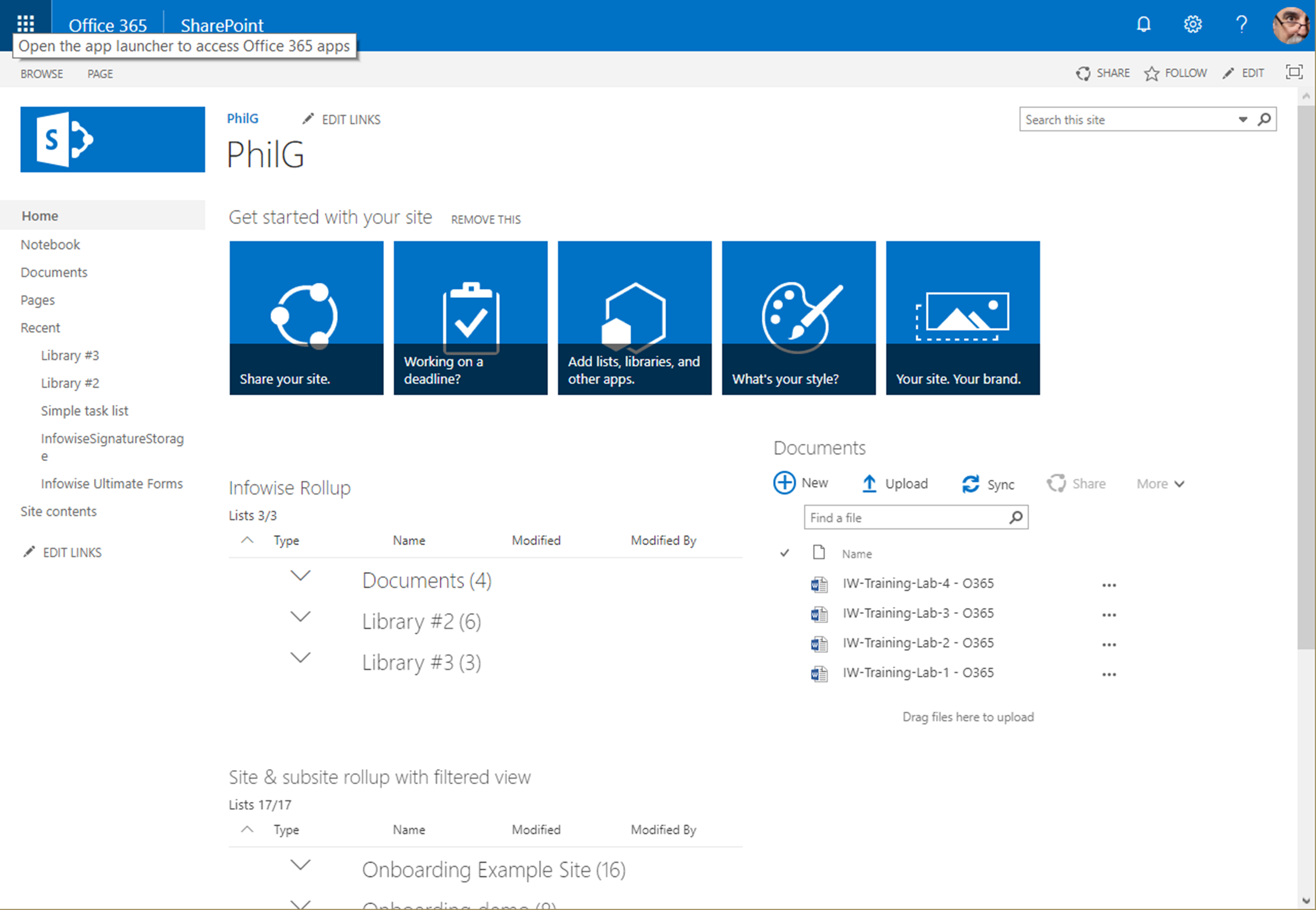 There are some interesting options available for the feature, too. If you're only rolling up from the current site, you have the option of specifying which lists and/or libraries you want to aggregate.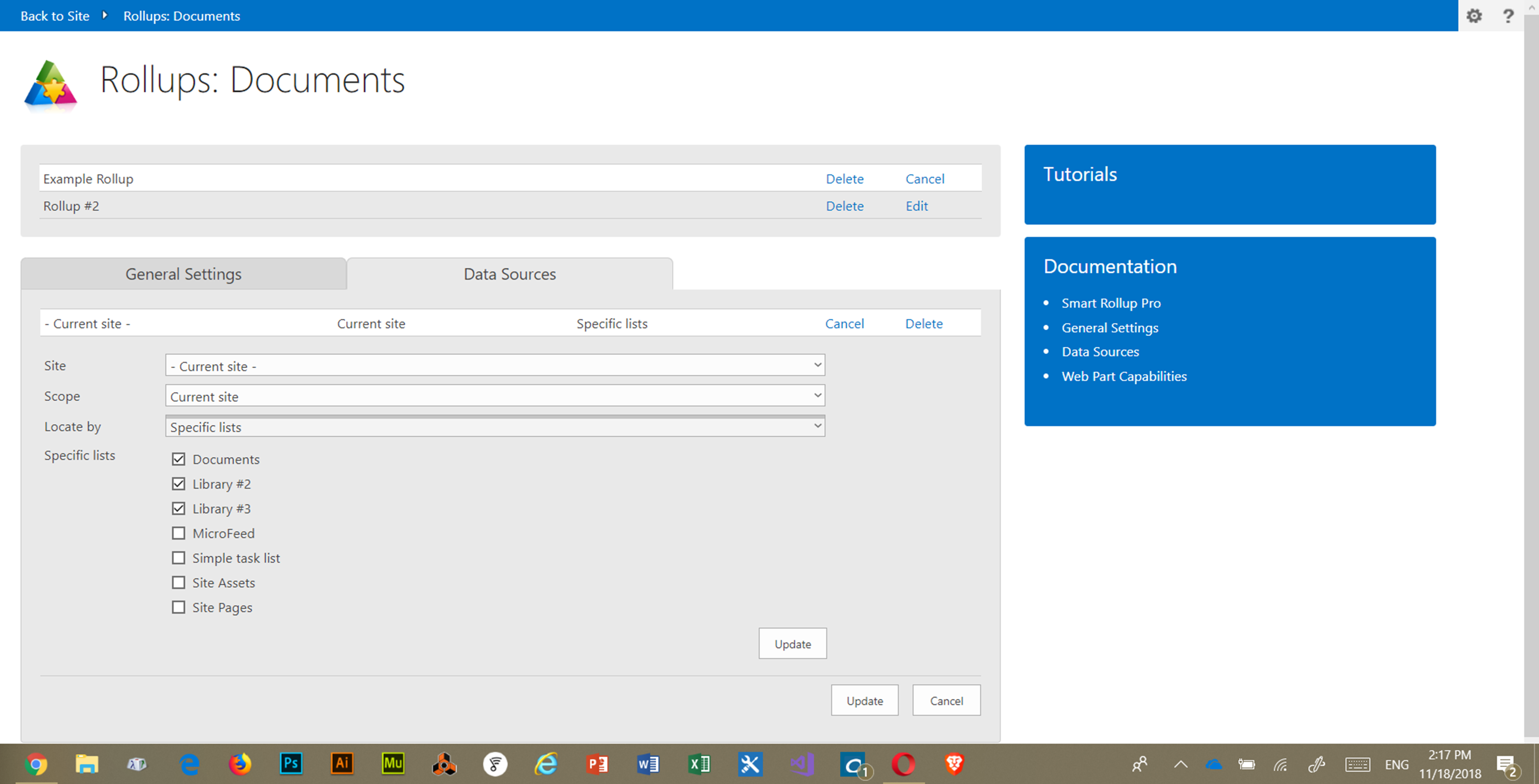 Another cool option is the ability to pre-filter by an already created view. This will apply to roll-ups that include more than one site, too, so its potentially very useful.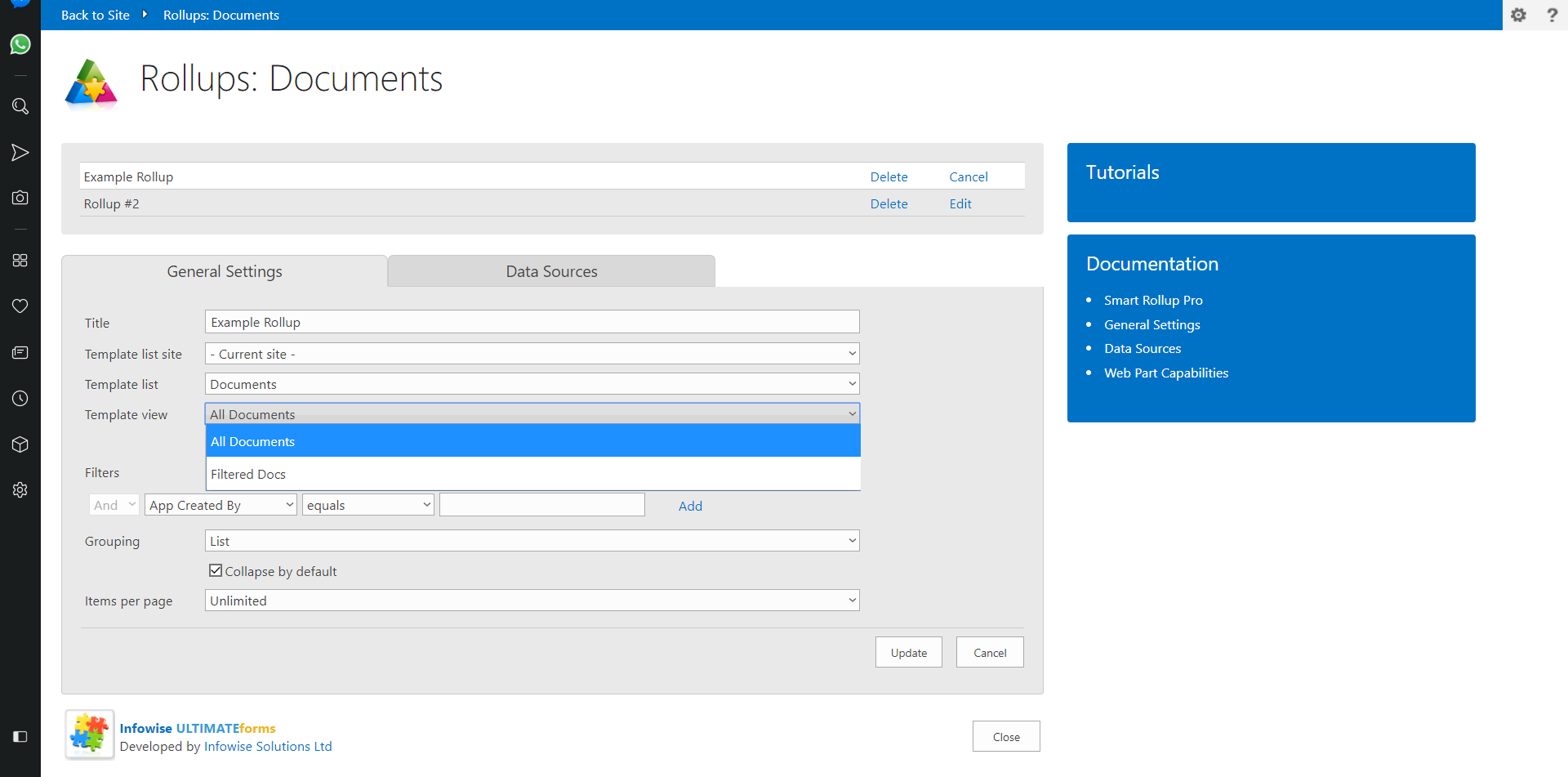 You can also limit the number of records shown on the page, display results collapsed or expanded, and you have all the normal web part controls available to you like chrome, position, etc.
There's a tutorial for a basic rollup now available online, and there's also more in-depth documentation that goes into more detail about data sources and other specific controls.
Add your comment
Comments are not designed to replace support calls. If you have a specific issue with one of our products, please send an email to
support@infowisesolutions.com
to open a support ticket.
Ultimate

Forms
Build powerful business applications in SharePoint using only your browser.

100% No-Code Solution
It's never been easier, to create, innovate and share, all you need is your web browser!

Cost-effective
Address business process pain points immediately. Save time and money.

Fantastic Support Team
Facing difficulties installing the application? Contact our fantastic support team.
Related Topics