Notes from the Field - SharePoint Conference in Las Vegas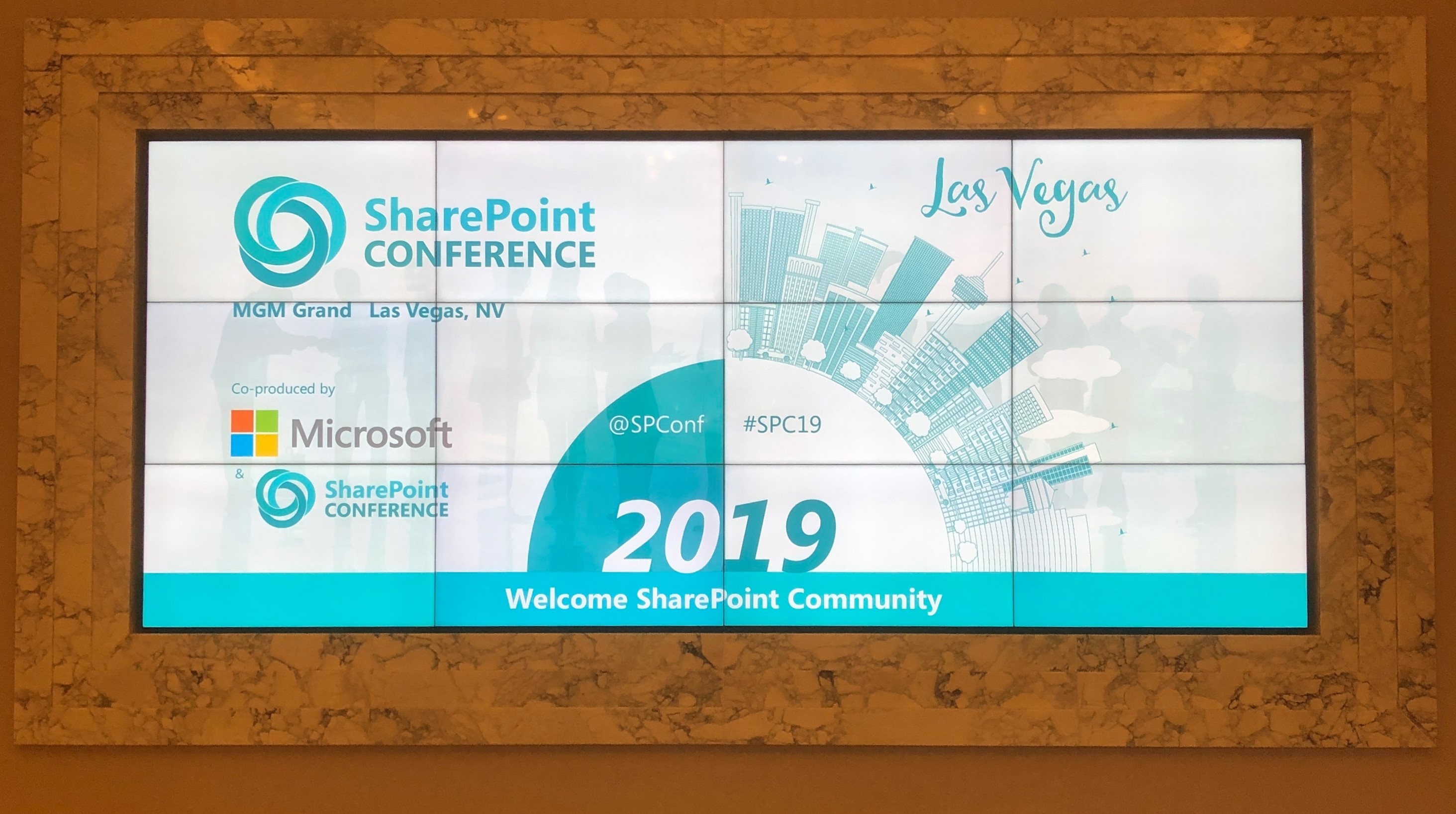 I've just returned from my first conference for Infowise.
This was a pretty interesting experience. The exhibitor booths were a bit detached from where the conference sessions were being held, so while talks were in progress there was very little foot traffic. This was an opportunity for the participating vendors to walk around and get to know each other or catch up on connections made at previous events.
However, during breaks there would be a sudden flood of attendees. It helped that people had to pass through the exhibitor area to get to the refreshments, too!
At the Infowise booth, we had a fairly brisk time during these peak intervals. The word "Forms" in Ultimate Forms certainly caught a lot of people's attention. Many people are looking for replacements for the tools they've been using in the past that are going away and aren't satisfied or comfortable with the out-of-the-box form tools available from Microsoft.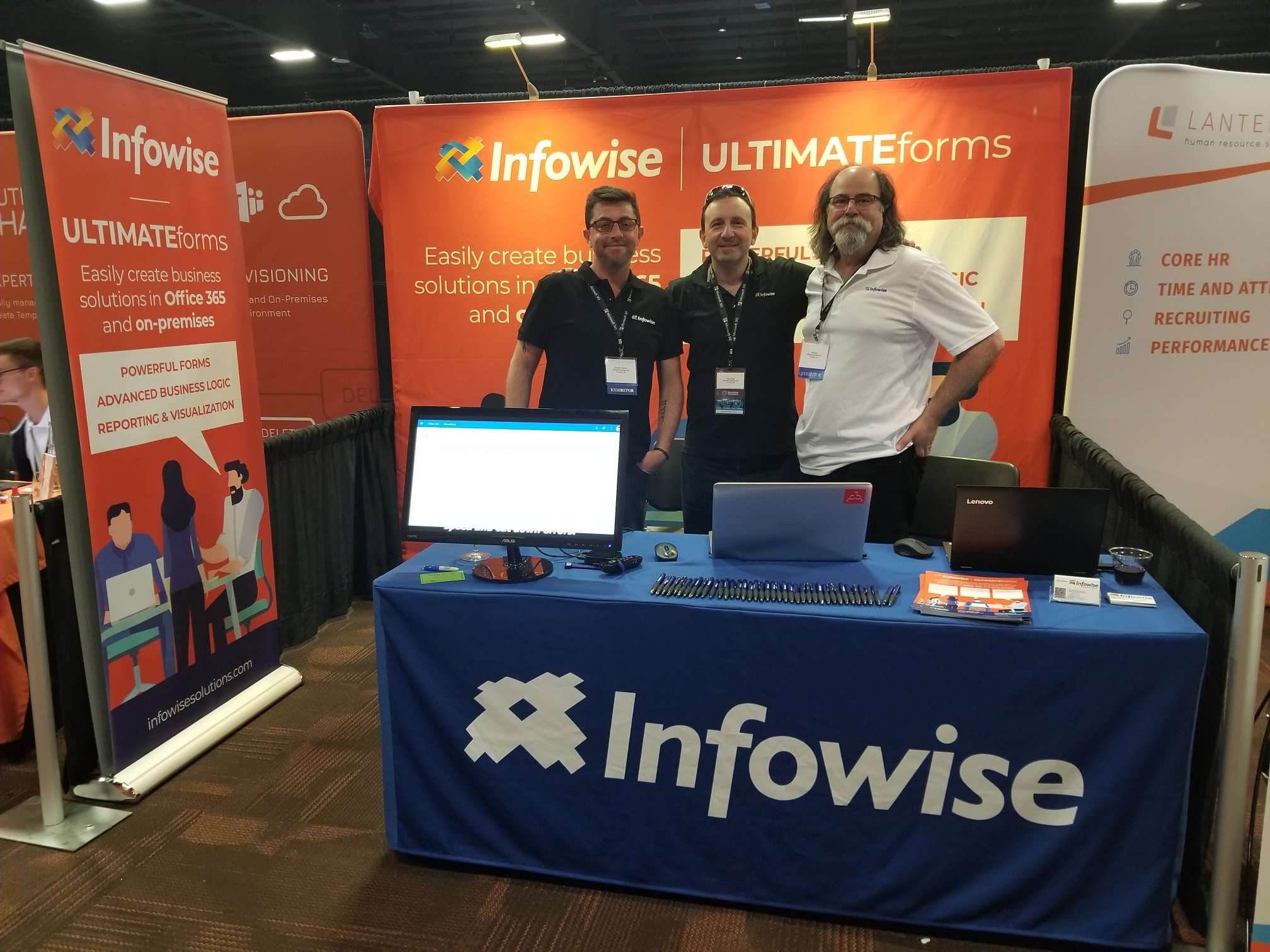 Showing off the simplicity of forms in Infowise opened a lot of eyes, but explaining to them that this is just the top layer of Infowise's power got people really excited. As you might guess, I spent a fair amount of time gushing over Alerts and Actions. I was also a little surprised at how many people described a need for cascading drop-downs such as Infowise provides with Connected Lookup.
Aside from new potential customers, we got visits from existing customers. It was pretty gratifying to listen to them talk about how Infowise has allowed them to accomplish so much for their SharePoint experiences. We even had people taking selfies with us!
Of course, the biggest highlight for me was getting a chance meet up with some of the other Infowise team members in the flesh. Since the individuals are scattered geographically, it's typically only at events like this that we come together in real-time. Virtual experiences can be good, but there's nothing like physical face-to-face for strengthening relationships.
We hope you'll stop by and see us the next time we come to a show. I'm not sure when the next one is, so keep your eyes open for news on the site.
Add your comment
Comments are not designed to replace support calls. If you have a specific issue with one of our products, please send an email to
support@infowisesolutions.com
to open a support ticket.
Ultimate

Forms
Build powerful business applications in SharePoint using only your browser.

100% No-Code Solution
It's never been easier, to create, innovate and share, all you need is your web browser!

Cost-effective
Address business process pain points immediately. Save time and money.

Fantastic Support Team
Facing difficulties installing the application? Contact our fantastic support team.
Related Topics