New User Facing Action Button Images
Do you use the user facing action buttons? These buttons are great when you want your user to manually initiate actions. We've just expanded to 15 image icons so that you can easily create a nice user interface for your users.
These new button images can be found in the Advanced Settings when creating a new action.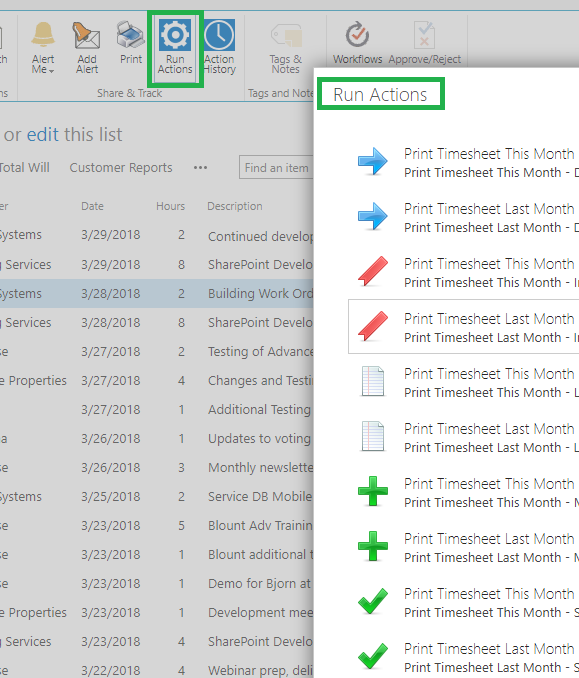 Just to remind you, you can have as many manual actions as you need. You can also specify the minimal permissions level for each button, so some could be invisible to users with insufficient permissions. Use these buttons to streamline your work. For example, a Close Project button could update multiple columns in your project item, such as set Status to Closed, set the Closing Date to Today and maybe set Percentage Completed to 100%. Very useful and prevents a lot of human error!
Add your comment
Comments are not designed to replace support calls. If you have a specific issue with one of our products, please send an email to
support@infowisesolutions.com
to open a support ticket.
Build powerful business applications in SharePoint using only your browser.
100% No-Code Solution
It's never been easier, to create, innovate and share, all you need is your web browser!
Cost-effective
Address business process pain points immediately. Save time and money.
Fantastic Support Team
Facing difficulties installing the application? Contact our fantastic support team.
Related Topics