Lean Manufacturing: Definition, Principles, and Benefits
"These Infowise tools cover an enormously wide range of features... so many that even having used them for hundreds of clients over several years, I still learn new features every day. At the same time, they are easy to use and understand. The documentation on each tool's function is priceless... with such a far-reaching and detailed set of tools, without the great documentation provided in the application, I would struggle to remember every nuance. The support team at Infowise is always responsive and helpful. If you are looking for a powerful set of tools that is easy to use for all levels of users... you've found it... you won't be disappointed."
– Eric Dickerson, SharePoint Consultant.
Lean manufacturing is the methodology of reducing waste without sacrificing the productivity of the manufacturing system. The principles of lean manufacturing are based on the Japanese efficiency model created by Taiichi Ohno, the father of the Toyota Production System, and continuously seek to reduce waste. Basically, lean manufacturing promotes system-wide efficiency by continuously improving the manufacturing system. What the customer would pay for a product or service defines the value, and by implementing lean management, you can identify, reduce or remove redundancies that don't add value. If one part of the value chain isn't as productive as the other parts, then the system's overall productivity can be reduced. That's why lean manufacturing principles promote equal productivity throughout the value chain instead of focusing on individual productivity.
By implementing lean manufacturing principles, you can streamline the manufacturing process, from raw materials to finished products and gain a sustainable advantage over your competitors. Lean management helps build a well-adjusted manufacturing process with reduced waste and cycle times and increased customer satisfaction and quality.
Principles of Lean Manufacturing
There are five main principles of lean manufacturing.
Identifying Value
The first principle of lean manufacturing is value; customer's needs for a particular product defines the value. In order to define the value of a product, you'll have to ask questions like what important necessities or specifications must be met? What's the price point? What's the timeline for production and delivery?
Mapping Value Stream
After determining the end-goal or the value, you have to map the processes and steps required to turn raw materials into final deliverable products, which is also known as the value stream. Even though mapping the value stream is straightforward, it can reveal all the steps a service or a product takes through every process. These processes can be in design, procurement, manufacturing, delivery, customer service, administration, or HR. In this step, you map out your manufacturing process flow, identify redundancies and inefficiencies, and eliminate or reduce those redundancies and inefficiencies. This process is often called process re-engineering, and the goal of this step is to develop a better understanding of all business operations.
Creating Flow
After identifying and removing the waste from the value stream, you must make sure that the remaining phases flow efficiently without bottlenecks, interruptions, or delays. The goal is to make sure that the steps that create value occur seamlessly in a tight sequence so you can smoothly deliver your products or services. One of the biggest challenges of lean management is making an effort to become cross-functional across all departments and break down the silo mentality. However, studies show that this will result in massive efficiency and productivity gains that can sometimes go over 50%.
Establishing Pull
By improving the flow, you can significantly improve your time to market, which will make it easier for you to manufacture and deliver the required product in a timely fashion. This allows the customers to "pull" the product from you whenever they need it and eliminates the need for you to store and build materials and products in advance, create and manage extensive inventory. As a result, all parties, including you, your providers and your customers, save a significant amount of money.
Seeking Perfection
Once you apply the aforementioned principles of lean manufacturing, you must seek perfection by incorporating process improvement and lean thinking into your corporate culture. Always remember that lean management isn't a static system; it requires continuous effort and constant improvement to remain perfect. Some lean management experts suggest that a process doesn't become lean until it has gone through at least half a dozen value-stream mapping.
Benefits of Lean Manufacturing
Lean manufacturing provides the following benefits.
Improved Product Quality
By improving manufacturing or production efficiency, you can free up resources and employees to focus on quality control and innovation, both of which get compromised in an inefficient manufacturing process.
Better Lead Times
By streamlining the manufacturing processes, you can easily respond to fluctuating market variables and demand, which results in better lead times and fewer delays.
Increased Profits
By implementing lean manufacturing principles, you can reduce waste and increase productivity and quality, leading to increased profits.
Sustainability
Lean manufacturing helps reduce waste and increases adaptability, which enables your business to become more sustainable and thrive in the future.
Employee Satisfaction
Employees become unproductive when their work routine is bloated and full of repetitive and unnecessary work. By implementing lean manufacturing principles, you can bring employees out of the jam and boost productivity.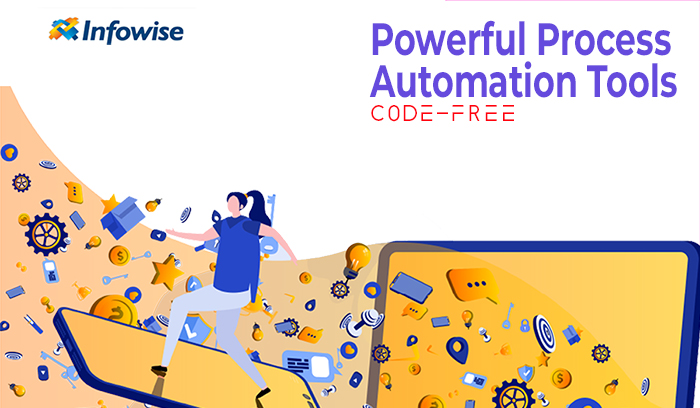 Infowise Automation Tools and Lean Manufacturing
Infowise has been providing business processes and workflow automation solutions for several years to companies around the world. Our solutions are designed for easy deployment and can be customized as per your needs through your web browser and don't require you to write a single line of code. With our solutions, you can automate processes, enhance forms, assign tasks, set-up alerts, automate list creations, design a shared calendar, covert and print SharePoint lists and more. You can request a free demo or download a free trial to learn more about the solution.
Add your comment
Comments are not designed to replace support calls. If you have a specific issue with one of our products, please send an email to
support@infowisesolutions.com
to open a support ticket.
Ultimate

Forms
Build powerful business applications in SharePoint using only your browser.
100% No-Code Solution
It's never been easier, to create, innovate and share, all you need is your web browser!
Cost-effective
Address business process pain points immediately. Save time and money.
Fantastic Support Team
Facing difficulties installing the application? Contact our fantastic support team.
Related Topics