Generation Z the Mobile Digital Native a New Era for the Financial Services
Bill Handel, Vice President of Raddon Research, is quoted in American Banker to have said, "Gen Zers have this notion of hating big banks — they don't like what they stand for — but they like the technology and location convenience they offer. When you look at BofA, Chase or Wells and how they advertise and promote themselves, it's so much about technology. That's the thing that differentiates them."
A Brief History of Digital Banking


Online banking goes back to the early 1980s. At the time it was referred to by home banking. The concept was quite primitive compared to how it has shaped up to its current form today. Chemical Bank in the US launched the Pronto home banking program via the Atari console but failed to attract a mass market for the six years it was available. It wasn't until the popularity of the internet that online banking started to develop into what it is now. Back in 1995, Wells Fargo was the first US bank to add online account services on its website. In its early days, American banking consumers took their time to adopt the latest online banking technology as opposed to today.
Four years since Wells Fargo launched online account services, less than 0.4% of US households were using online banking. In comparison, the Swedes were a lot faster to adopt the latest technology trends in banking. The first online bank in Sweden started in November 1996. Almost two years later, online bank access adopted by around 7 to 8 % of the Swedish population. Mobile payments have become quite common today, but it's been around for around 20 years in Europe. A Finnish mobile operator introduced SMS payments in 1998 alongside downloadable ringtones before any other company in the world. The cost was a little more than what one would pay for SMS at the time.
The mobile operator would charge the ringtone download, and mobile payments as a premium service and parts of the charges would pay the content and service provider. Today, mobile apps have, for the most part, replaced SMS payments as they offer a full suite of internet banking services instead of just mobile payments. We've come a long way from just text messages!
The difference between traditional banking customers and digital banking?
We historically have always chosen convenience over any other factors when it comes to traditional banking. More so, we'll select the location as a foremost factor. Naturally, a bank that's close to home or workplace is very convenient. Less commute time and once you're there, you take care of business and go home. When it comes to modern online banking, we only look at convenience. We don't need even to leave our homes, and all the information and services are available at the click of a button. Whether you use a laptop, mobile phone, or a home desktop computer, you can access online banking easily via your bank's website or mobile app.
Today, traditional banks are still around. However, they are facing competition from online-only banks. Online-only or digital banking is becoming increasingly attractive to Gen-Z customers. It's this a very tech-savvy generation. For the most part, depending on the age, they have never seen life without the internet.
On the other hand, older Millennials have seen life before the internet. A transition is taking place in the banking industry. Generation Z customers would find themselves more comfortable with digital banking because they practically spend most of their waking hours on their cell phones.
Financial services would find it easier to market their banking apps to Generation Z customers. As users, they could access all their information on the phones. Bank transfers, transaction history, and check deposits via the phone's camera could be possible with just a few clicks. The right kind of marketing and offering of services makes digital banking a much viable substitute for traditional banking for Generation Z. Before marketing to this generation, financial services need to understand the digital banking customer, their needs, and who are represented by Generation Z.
The modern client of financial services


Who is the new digital native?


Marc Prensky, back in 2001, coined the term 'digital native.' It was directed towards the generation that grew up on MTV, video games, computers, internet, and were always surrounded by technology. That definition today would include those growing up on smartphones, tablets, and even smartwatches! The new digital native is precisely this current generation of youth growing up 'smart.' Almost everything around them has a smart prefix to it. MTV got replaced for the most part by YouTube. Netflix has become the go-to service for video streaming.
What shapes the shopping habits of the modern client for financial services, how that affect service delivery in the financial sector?
The modern financial services clientele is incredibly tech-savvy. They shop from Amazon, order food from online services such as Uber Eats, ride services like Uber and Lyft, and use WhatsApp and similar apps for instant messaging. They're on Instagram, Facebook, Snapchat, Twitter, and whatever latest app becomes popular. They listen to music and watch videos on their phone. They prefer not to get behind the wheel if the work can be accomplished on their smartphone, whether that be an Apple iPhone or an Android-powered device. Knowing that they prefer to do most of their work from the comfort of their home on their smartphones, financial services should make their online services so more accessible and user-friendly that one does not need to step out of their house and drive to the nearest bank location.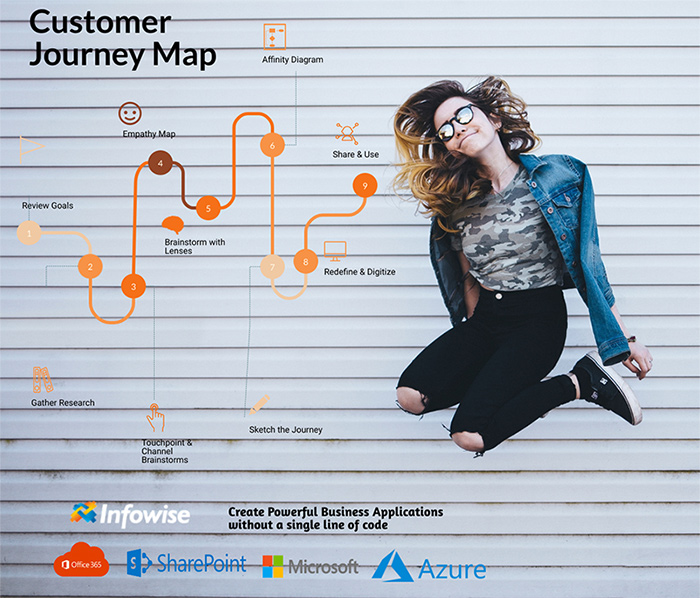 Generation Z!


McKinsey and Company call Generation Z (1995-2015) the 'first generation of true digital natives.' While Millennials (1980-1994), for the most part, were raised during the internet explosion, they weren't true digital natives. They saw the metamorphosis of dial-up internet into today's 4G era. Early Millennials have seen life before the internet. They grew up adopting new technologies. They've witnessed VHS. Cassettes, Audio CDs. DVDs. Blu-rays and now streaming. They've used regular 'dumb' cellphones and smartphones. They've seen music videos on MTV and YouTube.
In comparison, the earliest Generation Z grew up using smartphones and devices owned by their parents or having their own. The digital boom had already taken off by the time they reached adulthood. By the time they were tech-literate, smartphones were a norm. Generation Z is wholly invested in social media apps like Instagram, Snapchat and Facebook. Generation Z is the first generation to be born in an all-digital world, making this generation true digital natives even though the term was initially coined for Millennials.


Financial services and the heightened expectations of digital clients.
As most of their activities are smart devices centred, Generation Z's preference would be to have full access to financial services online. They would be extremely less likely to make a trip to the nearest bank location unless necessary. They may not even use debit or credit cards but use their smartphones NFC chip to make transactions in-store or at restaurants. They'll be less likely to use cash for purchases but will pretty much be doing all their banking online. They would be most likely opting for financial services that are entirely digital and convenient.
How modern platforms of WeChat, Apple, PayPal, and Uber shaped the user experience of digital bank clients?


Apple Pay and PayPal, for example, are increasingly becoming popular for online payments. PayPal even has a debit card that can be used just like regular debit cards and uses your balance for payments online or in person. PayPal is very popular for sending and receiving payments online and has a robust mobile app as well. Venmo is also a PayPal sister product and has been extremely popular among Generation Z for sending money online to their friends. Uber is perhaps the go-to rideshare company all over the world. With a few clicks on the app, you can get a ride within minutes. You don't need to pay cash as it automatically charges your credit or debit card. The same expectations of convenience and user-friendliness are expected from digital financial services as well. Everything would need to handled online and should be seamless.


The role of Mobility and the modern financial services user


The modern financial services consumer would highly depend on Mobility. Every service should be available via mobile apps and completely secure. This way, financial services can be accessed wherever the consumer is whether it's home, work, or at school.
How Mobility affect the architecture of a modern digital platform and service delivery in the Financial sector?
Most mobile banking apps feature transaction histories, account balances, bill payments, transfers, and other features. They're usually very user-friendly but more features such as online check deposits, and virtual payments would make things even better. Mobile apps make it very easier for modern consumers, and that's the advantage financial services can use to market their apps to them.


As long as digital banks comply with regulations, it should be straightforward to offer an entire menu of services to the modern banking customer. Because of cloud-based solutions such as Microsoft Office 365, for example, products and services are found to be compliant to regulations. The cloud makes it very easy to store data, and it is perhaps inexpensive than storing it on physical drives.


Conclusion:
Modern banking customers, especially Generation Z, can fully utilize digital banking via the cloud. The reason being is because they use their mobile devices for mostly everything, they'll be the first to hop on the digital banking bandwagon. A cloud-based solution that offers Mobility, ease of access, and use and convenience is perfect for Generation Z. This generation will happily open digital bank accounts and use it daily without ever visiting a physical bank.
This generation was born in the digital era and are comfortable with cloud computing. Z generation adopts digital banking as they have done with other things digital. For them, digital is the future, and the future is now.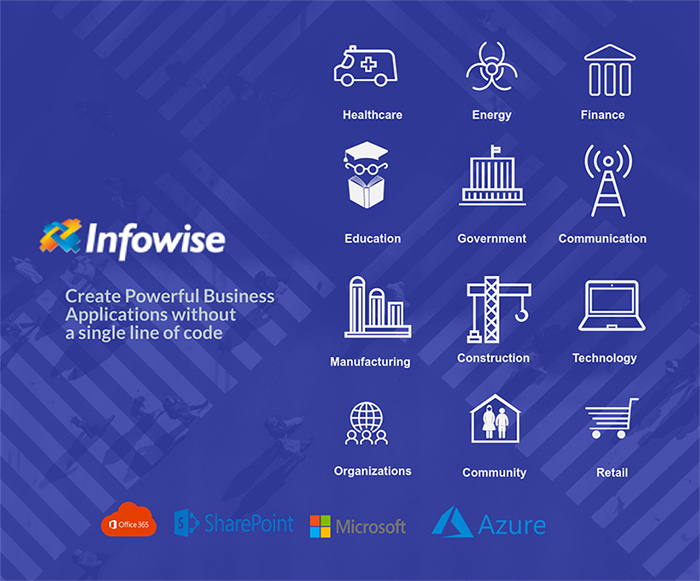 Infowise

infowise is a leading provider of forms and processes solutions for the Microsoft SharePoint platform. Financial services providers make a large section of our client's list. As authors of productivity and agility software, we're pleased, yet not surprised that these global financial businesses have adopted our tools in their daily productivity cycles. Our flagship package Infowise Ultimate Forms is an integrated suite of SharePoint components that enables users to create advanced, dynamic forms, sophisticated business processes and striking visualization.
UltimateForms supports all Microsoft SharePoint platforms, including Office 365 and all on-premises SharePoint versions.
References
https://www.americanbanker.com/slideshow/8-things-banks-need-to-know-about-gen-z
https://www.nytimes.com/1985/06/09/business/the-executive-computer-when-technology-outpaces-needs.html
https://www.forbes.com/sites/forbesagencycouncil/2018/07/24/six-ways-millennials-and-gen-z-shop-with-smartphones/#7da4672a3dbe
https://www.wikiwand.com/en/Chemical_Bank
Add your comment
Comments are not designed to replace support calls. If you have a specific issue with one of our products, please send an email to
support@infowisesolutions.com
to open a support ticket.
Ultimate

Forms
Build powerful business applications in SharePoint using only your browser.

100% No-Code Solution
It's never been easier, to create, innovate and share, all you need is your web browser!

Cost-effective
Address business process pain points immediately. Save time and money.

Fantastic Support Team
Facing difficulties installing the application? Contact our fantastic support team.
Related Topics