Create Dynamic Dashboards in Office 365
Hi,
We are excited to announce the availability of the Filter feature in the app version of Ultimate Forms. Using the new Filter web part, but you dynamically filter data fed into our charts to implement rich, responsive dashboards and improve your data analysis abilities.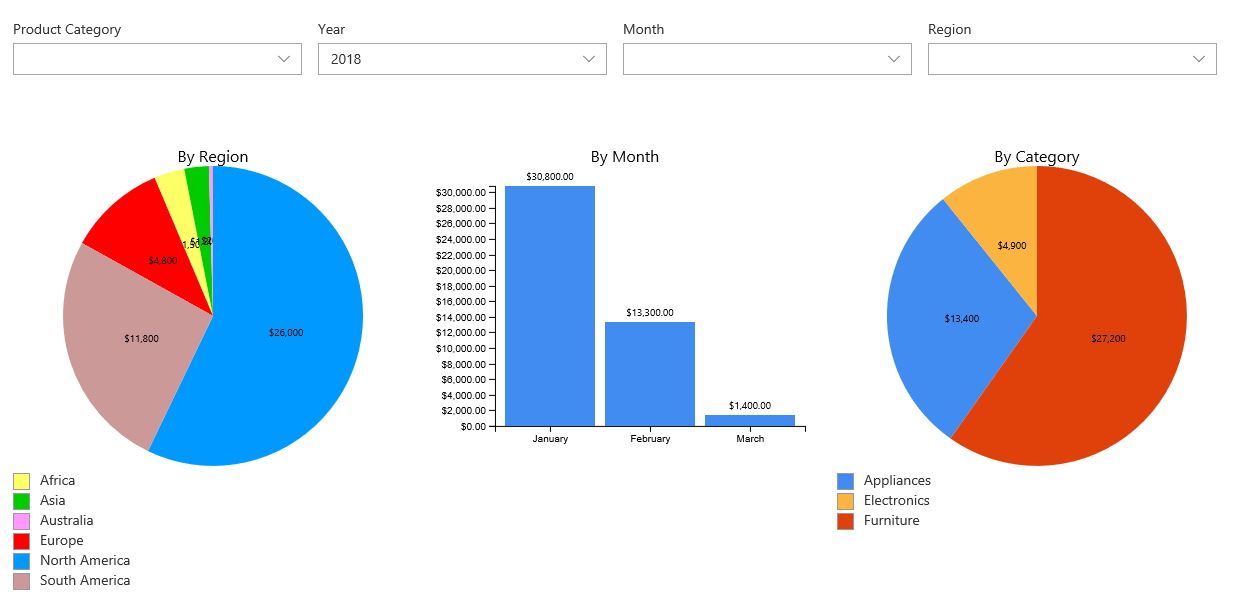 You can filter any underlying list column through a variety of filter. Filter by text, number, date, choice or lookup, or even pass the filter in the page address. The charts will immediately respond, without having to reload the page.
Start by creating a new filter profile. Inside the profile you can add one or more filters. The filters should have the same name as the list column they are supposed to filter (or you can give any name to the filter and specifically indicate what column name to use). Once you've created the profile, you can place the filter web part on the page and select the profile in the web part properties. The filter web part is a part of Infowise Ultimate Forms Extensions, which need to be downloaded and installed by an administrator.
When our Chart web part is placed on the same page, it will automatically attach itself to the filter, no connection needs to be set up by the user. Note that we currently have two versions of the Chart web part: the older app part version and the new client-side web part. Ony the client-side web part supports connecting to filters, so make sure to place the correct one on the page (you can easily recognize the correct web part, it is named Infowise Charts and has a icon in the shape of a chart).
Enjoy the new dynamic experience!
Add your comment
Comments are not designed to replace support calls. If you have a specific issue with one of our products, please send an email to
support@infowisesolutions.com
to open a support ticket.
Ultimate

Forms
Build powerful business applications in SharePoint using only your browser.

100% No-Code Solution
It's never been easier, to create, innovate and share, all you need is your web browser!

Cost-effective
Address business process pain points immediately. Save time and money.

Fantastic Support Team
Facing difficulties installing the application? Contact our fantastic support team.
Related Topics