Assign documents to any project, task or event
Hello,
In many cases we need to assign new or existing documents to the list items we are currently working on, be it project, task or event. Generally, we use the handy Attachments feature built-in into SharePoint. But what if the document is already stored in one of the document libraries and you do not want to create a copy? Or you need to have the complete set of metadata, permissions or version management, it's just not available with attachments.
Document Link Field is a useful SharePoint column type that can really help here. You can use it to select and link multiple documents to the current item or even upload new documents into a library of your choosing.
The latest version even allows you to dynamically determine the source (or target) library, by selecting or filling out another column in your list item. For instance, your documents are stored in three document libraries: Sales, Finance and Research. By selecting a choice field Department, containing the same 3 vlaues, you open the file picker of Document Link Field directly inside the relevant library.
Here we select the library, next, when we click on Add Link, the picker opens the correct library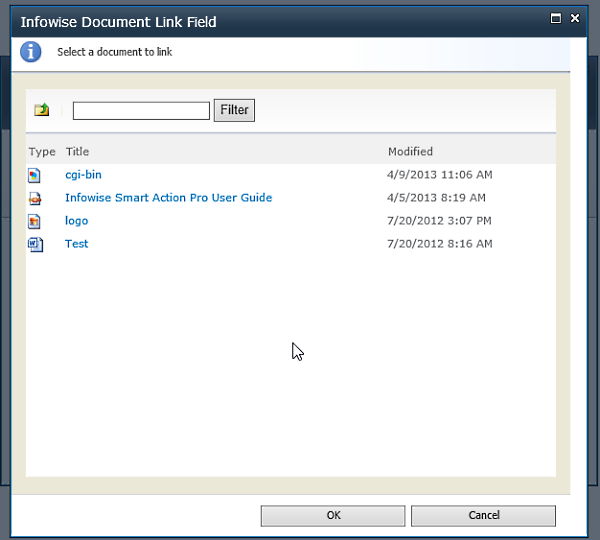 Select a document and click OK: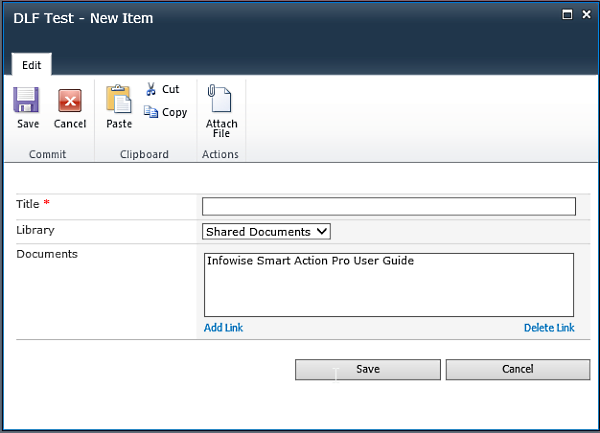 Save the items, you can see your item and its document links directly in the list view:

Add your comment
Comments are not designed to replace support calls. If you have a specific issue with one of our products, please send an email to
support@infowisesolutions.com
to open a support ticket.
Build powerful business applications in SharePoint using only your browser.
100% No-Code Solution
It's never been easier, to create, innovate and share, all you need is your web browser!
Cost-effective
Address business process pain points immediately. Save time and money.
Fantastic Support Team
Facing difficulties installing the application? Contact our fantastic support team.
Related Topics