Start discussion around any SharePoint item with Voting field
Hi,
We'll be revisiting one of our veteran products here, Infowise Voting Field. Originally developed for SharePoint 2007, it's even more relevant in 2010, as you can easily implement it to start discussion around any list item or document, without any custom development. You can even view the discussion threads directly from the Display form of the parent item.
Voting Field allows you to add voting capability (thumbs up/thumbs down) to any list or document library. Your users will be able to vote and even leave comments in a related discussion board. You have full control over the voting process, for instance, you can allow voting for specific users or specific groups only, you can prevent the item creator from voting and you can allow or prevent multiple voting by the same person. And, of course, you can vote and leave comments from any view, without having to edit the item.

When you click on one of the icons, your vote will either register at once or a box opens to enter your comments (depending on column settings).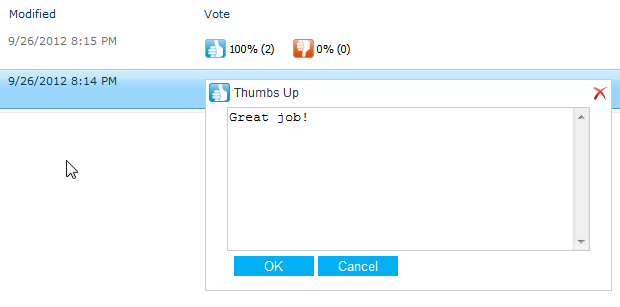 As mentioned above, once you attach a discussion board to your column, you can leave comments. With some simple configuration, you can even view and interact with the comments directly from the Display form of the parent item.

As you can see, the relevant discussion can be viewed and managed directly from the item. And how can that be implemented?
Real easy. First, create a lookup column in the discussion board pointing back to our parent list. Voting field will find the column and fill it out automatically.
Next, we need to add the Related Items web part to the Display form of the parent list.
Open the parent list in any view, in the "List" ribbon, open the Form Web Parts dropdown menu and select the Display form.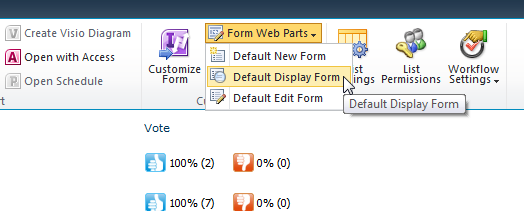 That will open the Display form in edit mode. Click on Add a Web Part and then open the Related List menu option on the Insert ribbon.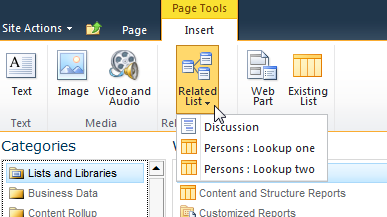 You will see your discussion board here, as it shows all lists with a lookup column pointing back to the current list.
Once you add the list view web part of the discussion board, you can modify its current view to add some additional columns we want to see, such as Created, Created By and the number of replies.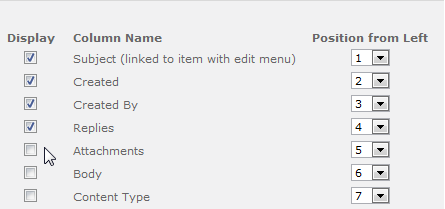 Save all and this is it, you can now both vote and discuss an item without losing context!
Get a 30-day trial version of Voting Field now!
Add your comment
Comments are not designed to replace support calls. If you have a specific issue with one of our products, please send an email to
support@infowisesolutions.com
to open a support ticket.
Build powerful business applications in SharePoint using only your browser.
100% No-Code Solution
It's never been easier, to create, innovate and share, all you need is your web browser!
Cost-effective
Address business process pain points immediately. Save time and money.
Fantastic Support Team
Facing difficulties installing the application? Contact our fantastic support team.
Related Topics