New Fragments Functionality
Fragments now have some great new options!
Fragments can be added directly below the fields in the Tabs and Tab Permissions settings area.
When adding or edit a fragment, notice the new controls at the bottom of the form.
You can now control which forms show the fragment. (New, Edit, View or All)
You can now insert dynamic field related content directly in the fragment. (Much like email content templates.)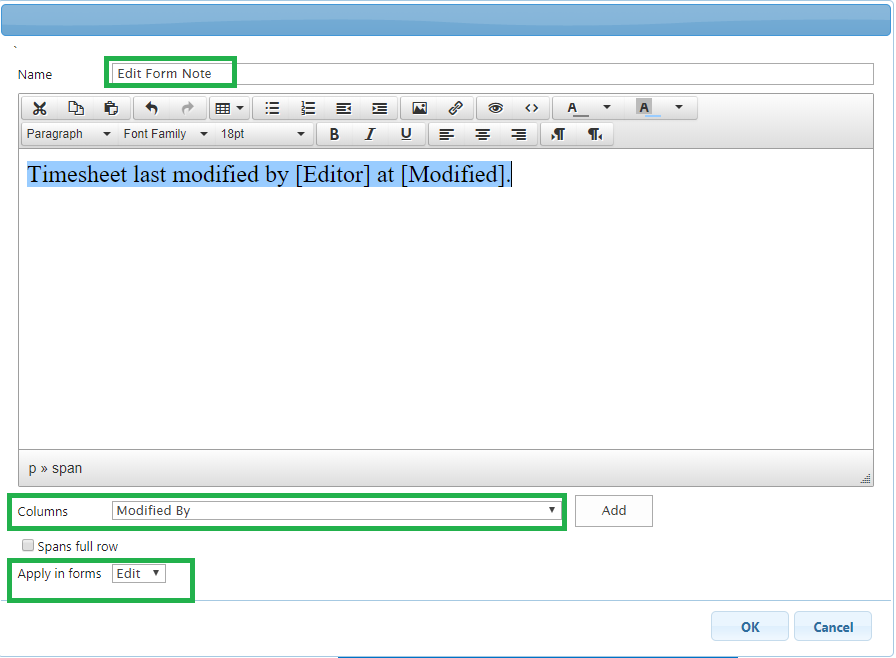 Add your comment
Comments are not designed to replace support calls. If you have a specific issue with one of our products, please send an email to
support@infowisesolutions.com
to open a support ticket.
Build powerful business applications in SharePoint using only your browser.
100% No-Code Solution
It's never been easier, to create, innovate and share, all you need is your web browser!
Cost-effective
Address business process pain points immediately. Save time and money.
Fantastic Support Team
Facing difficulties installing the application? Contact our fantastic support team.
Related Topics