New Options in Print attachments
Hi,
When e-mailing items or documents through the Print feature of Ultimate Forms, you had an option to include the list item attachment (or the document itself when dealing with a document library) as attachments to your email. It allows your recipient to get immediate access to the documents, without having to log into SharePoint.
Now, even more options are available. If your item include Associated Items field that display associated documents or there are one or more Document Link fields that link to documents within your site, these will also be included as attachments in your emails, as long as the fields themselves are included in the print template. There is no configuration that needs to be performed on your side, just choose the option to include attachments when emailing.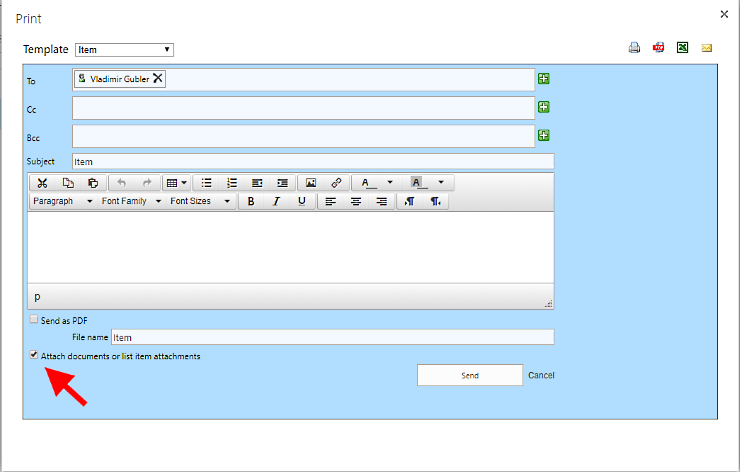 Add your comment
Comments are not designed to replace support calls. If you have a specific issue with one of our products, please send an email to
support@infowisesolutions.com
to open a support ticket.
Build powerful business applications in SharePoint using only your browser.
100% No-Code Solution
It's never been easier, to create, innovate and share, all you need is your web browser!
Cost-effective
Address business process pain points immediately. Save time and money.
Fantastic Support Team
Facing difficulties installing the application? Contact our fantastic support team.
Related Topics