Introducing Fragments - create customized SharePoint forms
Hi,
New features just came out with the latest release of Smart List Pro, our leading Ultimate Forms component. First of all, you can now control the number of layout columns for each tab, so one tab can arrange its columns in two layout column, while the other arranges them in one. Some column types, such as Associated Items, are more suitable to be displayed spanning the whole form, so now you can place them on a separate tab, with column number set to 1.
But the main new feature is what we call Fragments. These are basically pieces of content, such as a combination of text, images and so on (anything you can create in a rich text editor). Fragments are created and saved for the whole list and can be included within tabs or groups. So now you can include instructions, pictures or links anywhere within your form.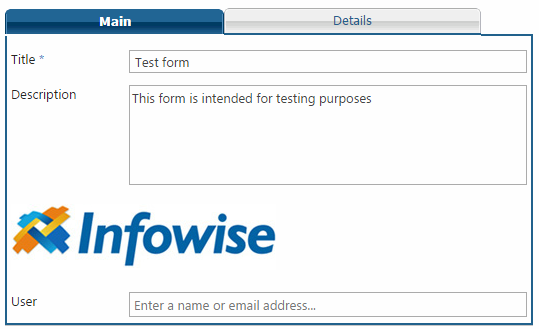 Add your comment
Comments are not designed to replace support calls. If you have a specific issue with one of our products, please send an email to
support@infowisesolutions.com
to open a support ticket.
Build powerful business applications in SharePoint using only your browser.
100% No-Code Solution
It's never been easier, to create, innovate and share, all you need is your web browser!
Cost-effective
Address business process pain points immediately. Save time and money.
Fantastic Support Team
Facing difficulties installing the application? Contact our fantastic support team.
Related Topics