Another Take on a Project Tracking System
I recently did a webinar where I demonstrated a different way of putting together a project tracking system.
I came at this from the standpoint of not wanting to use the out-of-the-box SharePoint Task List; my logic was that that feature only allowed one project per list, although you could have multiple tasks.
Instead, I opted to use the Ultimate Forms Associated List feature. This allowed me to have multiple projects included in a single list, with individual tasks and project documents as detailed "child" items.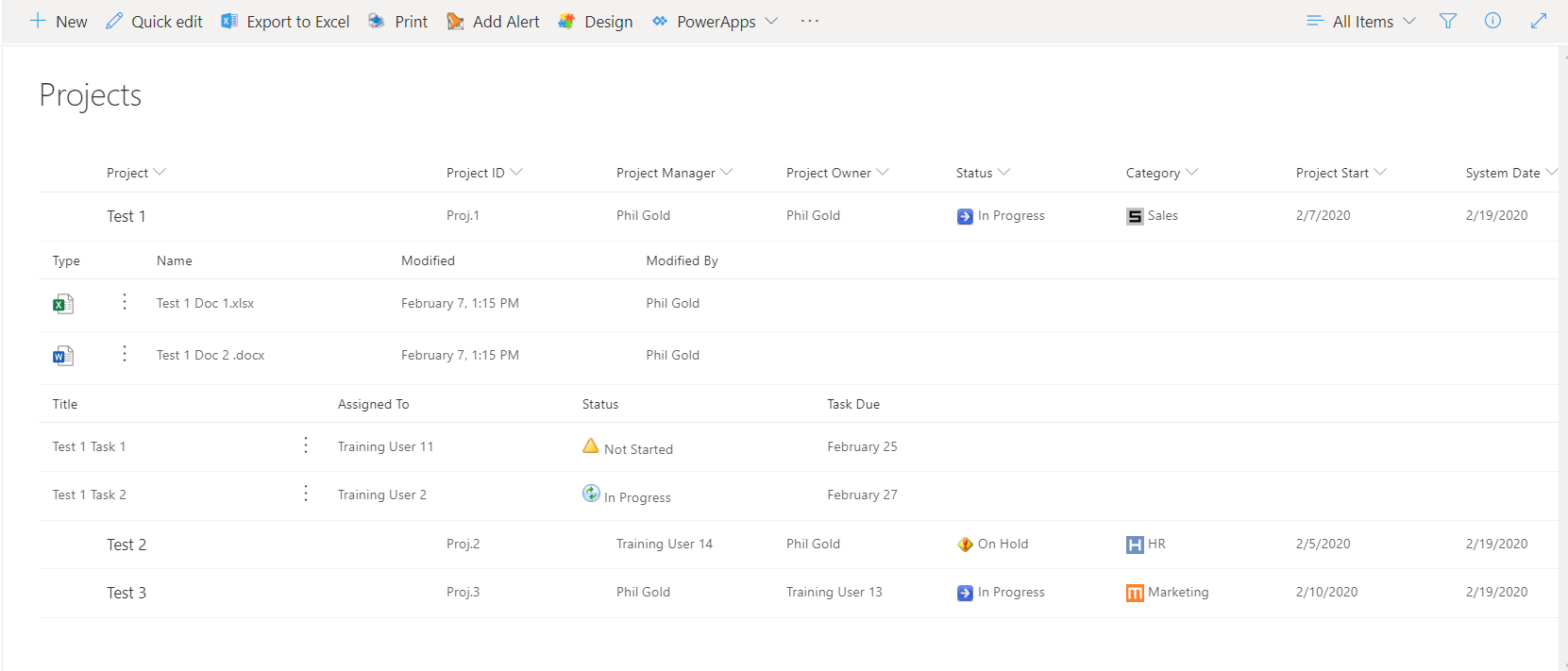 Using the Column Color feature, I dressed the list up a bit, too – adding icons to give a bit of visual pop.
Naturally, I used the Ultimate Forms Form Designer to create a custom form – who wouldn't when they're so easy to build and use? Taking advantage of rules and permissions, I hid the third "History" column on new items – I'm a big fan of only showing the users what they need to see when the need to see it, and not cluttering up their experience with a lot of unnecessary stuff.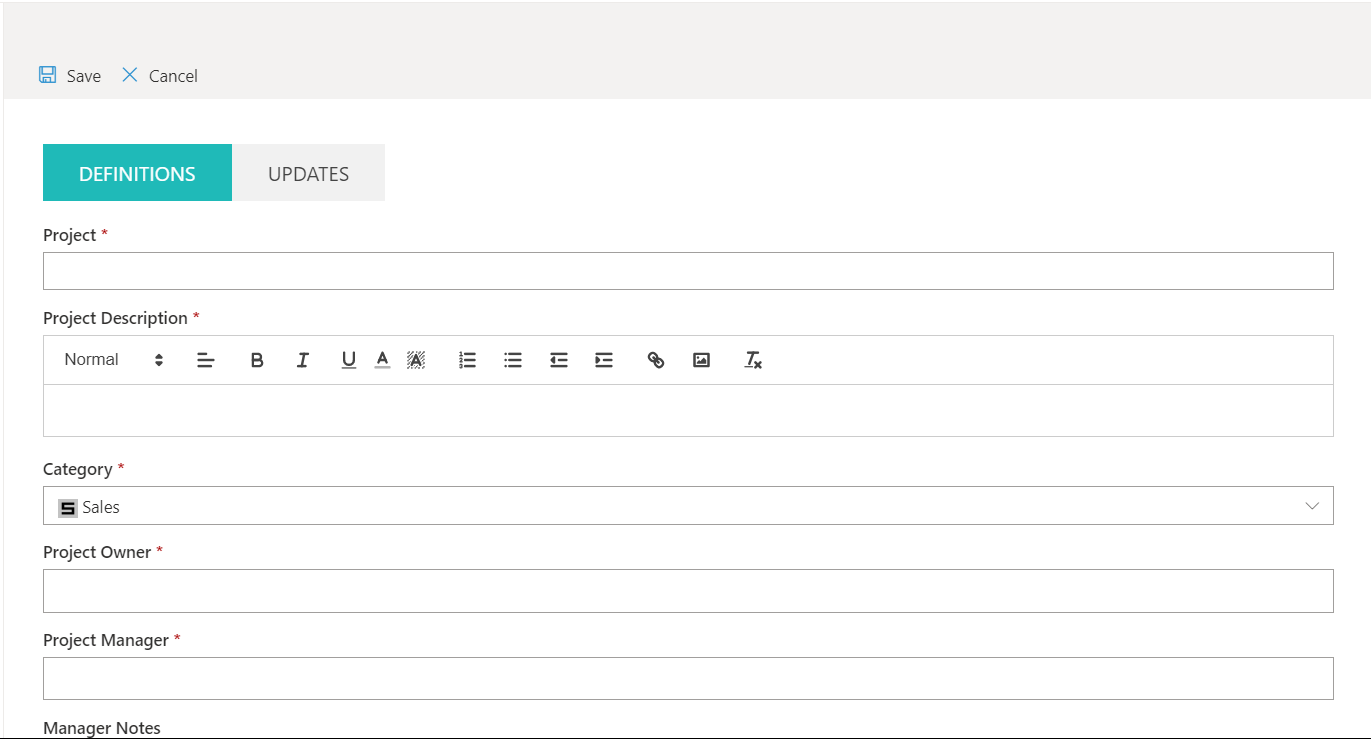 Also as you would expect, I added Alerts for the Project Manager and Owner, as well as the individual Task Owners, to notify them of upcoming deadlines and project slippage.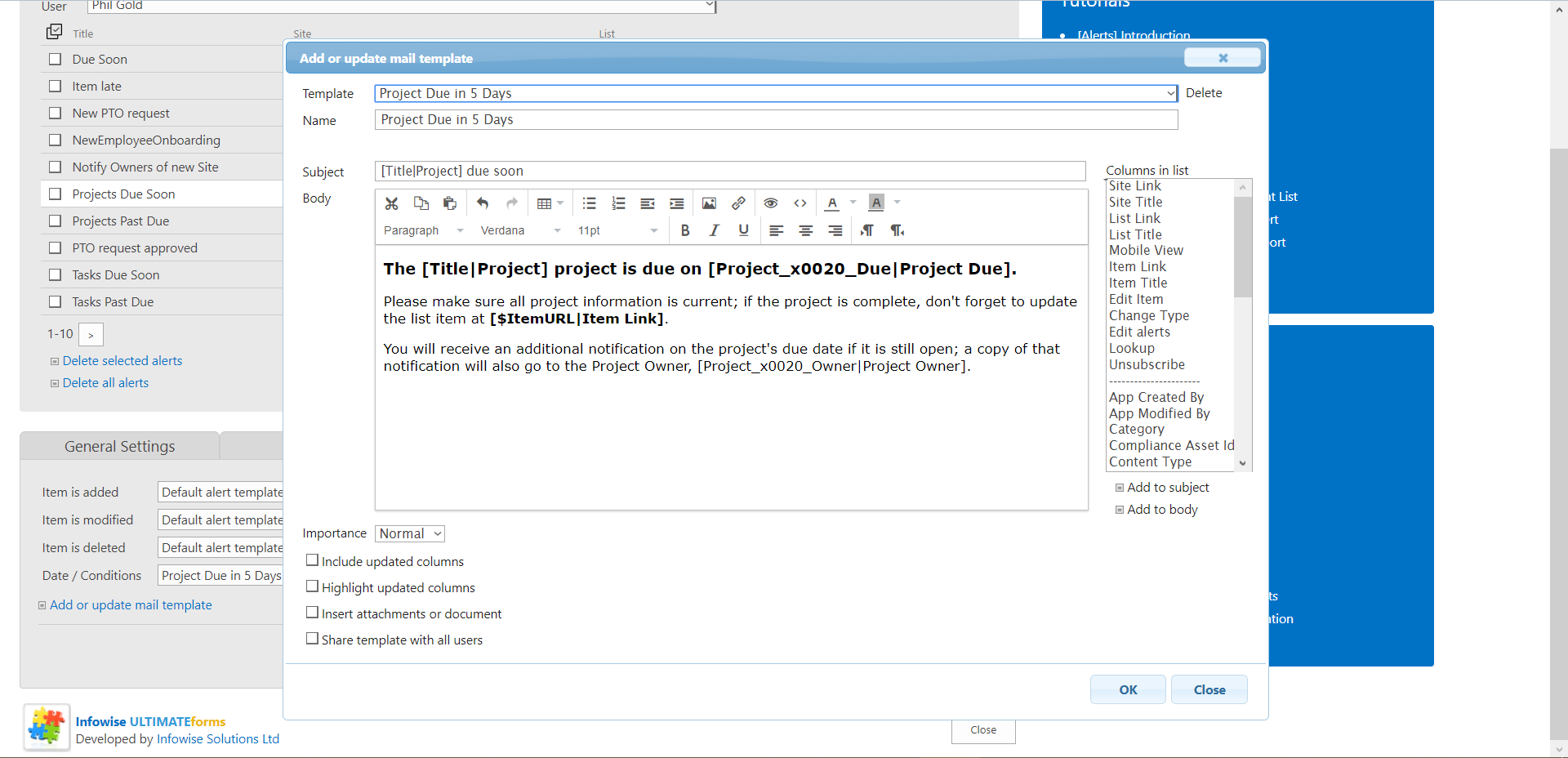 I then added a List Search. For me, this was the key to the entire edifice – and the reason I didn't use Task Lists.
The Ultimate Forms List Search enables you to easily find records within a large list. Using the more flexible Detailed format, you can search for multiple criteria at once, and the results are returned directly below the search. Click on a record and you go directly to it within the master list.

When it came time to sling everything together, I chose to create a new Home page for the site, leveraging SharePoint's Modern environment's features. I added a Hero widget to the page, and built in quick links to the Project Library, the Master List, a Project Calendar, and a link directly to creating a new project.
I also put the List Search onto the Home page, so users could find and jump to whatever project they needed.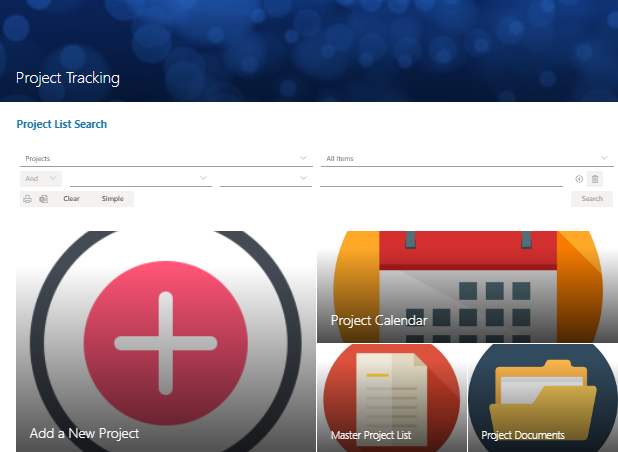 How long did this all take me? Honestly, about a day – but I changed my mind a few times, so there was a little back and forth going on. But only a day to build out a full solution? That's pretty impressive, you have to admit.
If you want to see the webinar walk through, it's posted online. And an added bonus – this site is now available as a Business Solution template!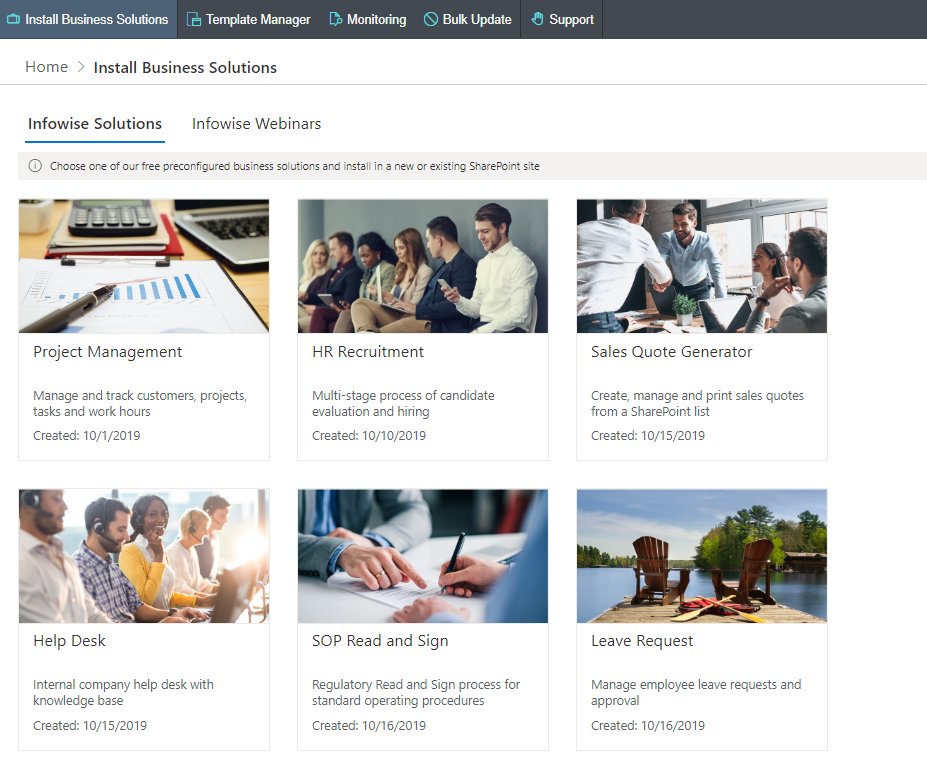 Add your comment
Comments are not designed to replace support calls. If you have a specific issue with one of our products, please send an email to
support@infowisesolutions.com
to open a support ticket.
Ultimate

Forms
Build powerful business applications in SharePoint using only your browser.

100% No-Code Solution
It's never been easier, to create, innovate and share, all you need is your web browser!

Cost-effective
Address business process pain points immediately. Save time and money.

Fantastic Support Team
Facing difficulties installing the application? Contact our fantastic support team.
Related Topics