Action Groups – the newest Action is a powerhouse
Have you ever wished you had a way to run a whole bunch of Actions all at the same time? Maybe there are multiple tasks that need to be run at the end of a project, or there's an escalation point in your task list that requires status updates and notifications to go out simultaneously.
Up until now, you've just had to run each Action individually. I've had this situation myself, and it's been a bit of a chore, sitting with my checklist and making sure I've caught every necessary step. "If only there were a way to automate this," I'd think to myself.
Luckily for us, the infowizards at Infowise have been at work, and come up with the newest Action option – Action Groups.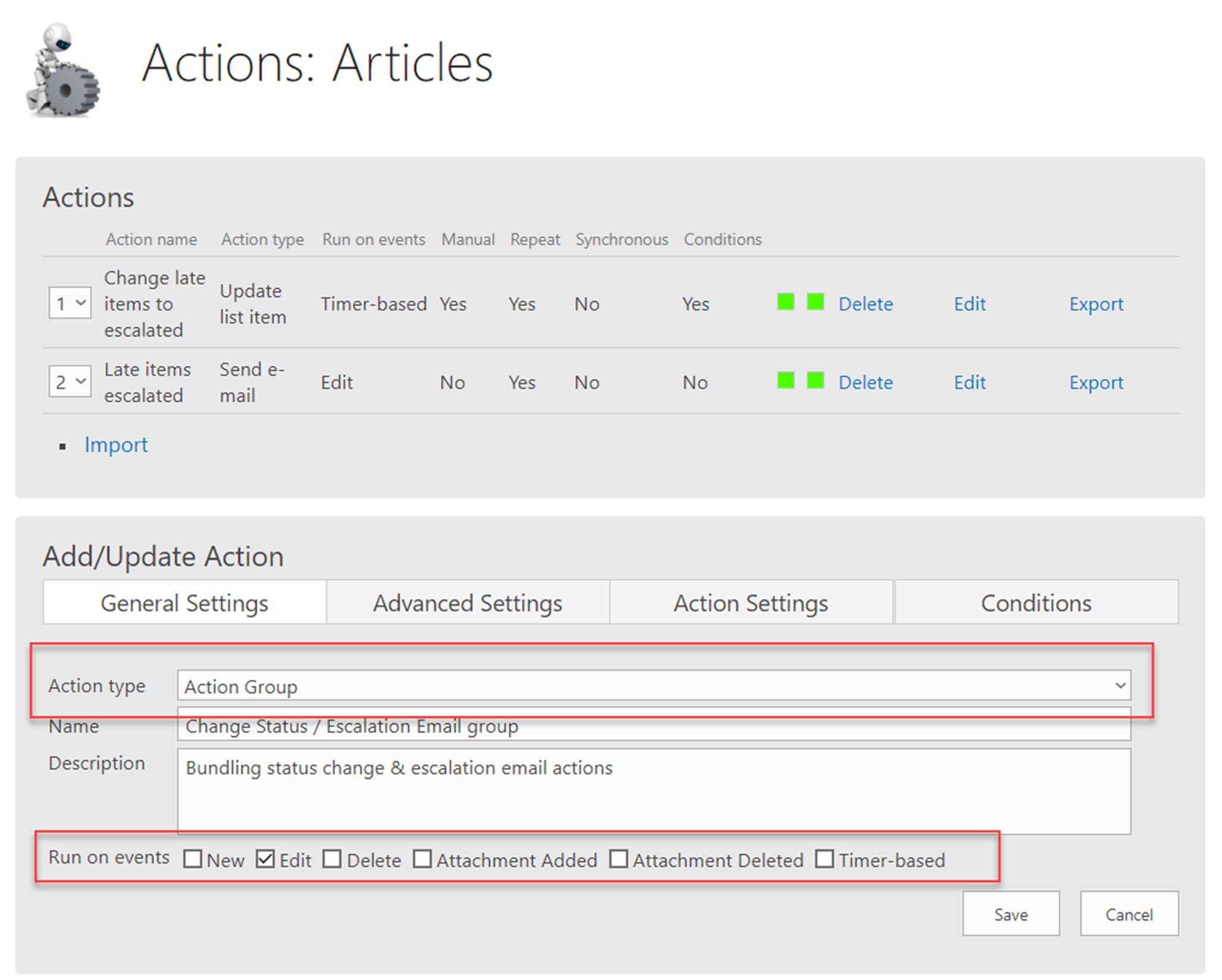 Action Groups are exactly what they sound like – groups of Actions. They're deceptive in their simplicity – they're amazingly easy to set up – but they're absolute powerhouses when it comes to functionality.
In a nutshell, all you have to do is specify which Actions you want to run as part of the group. The individual Actions are still controlled by whatever conditions you've set when you created them – but, instead of having to manually run them one by one, you can execute the entire batch with a single click. Just set your Action Group to run manually from a menu item, and you'll have an icon on your ribbon that you can use whenever and however many times you feel the need.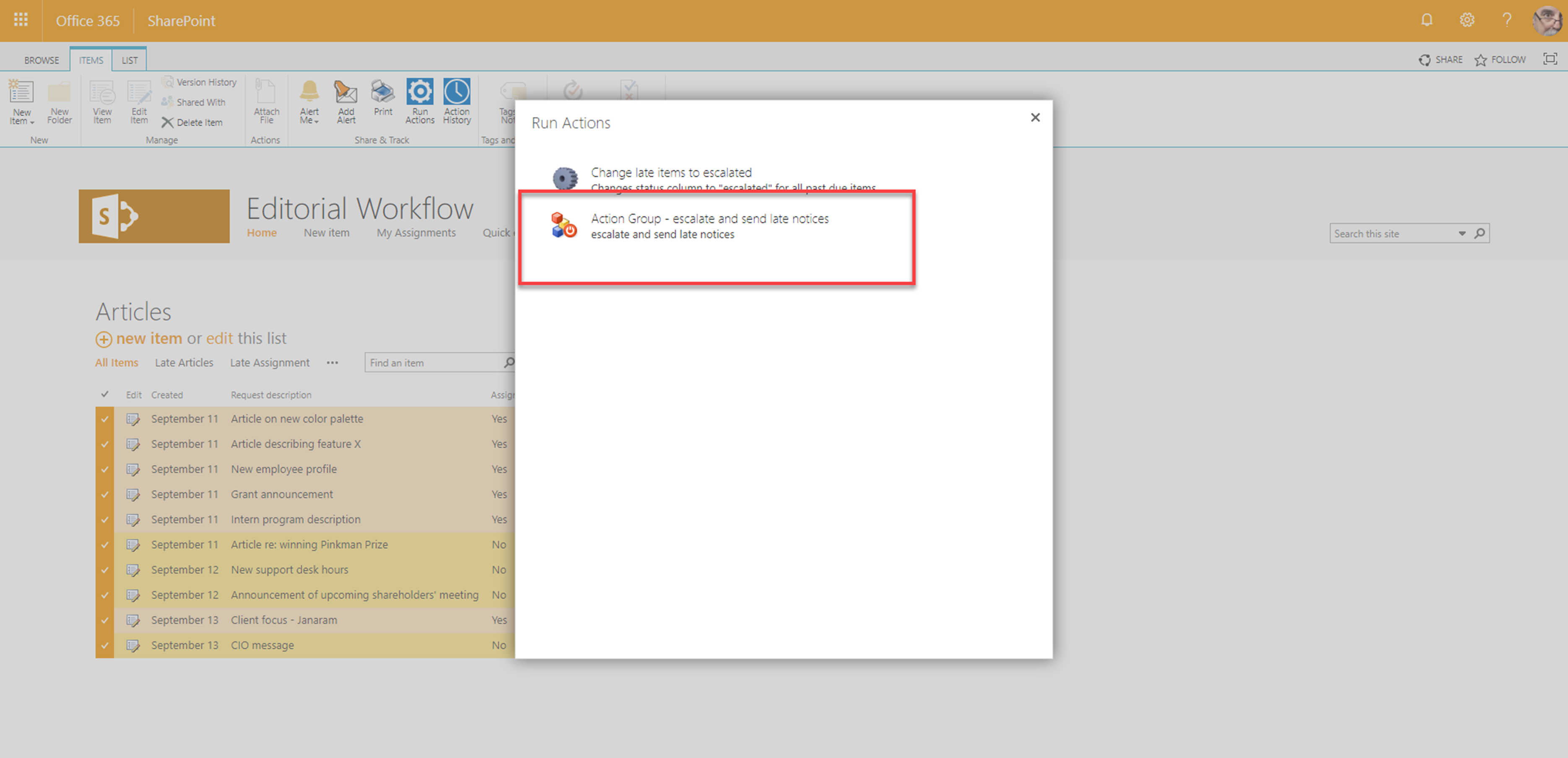 I have to admit, I've been known to miss things … so how much better is it to be able to automate tasks?
Another great feature is the fact that the individual Actions can be used with multiple groups, giving you one more way to easily reuse your work. Of course, not all Actions will need to be part of a group, and that's not a problem, either – Actions can continue as a stand-alone as necessary.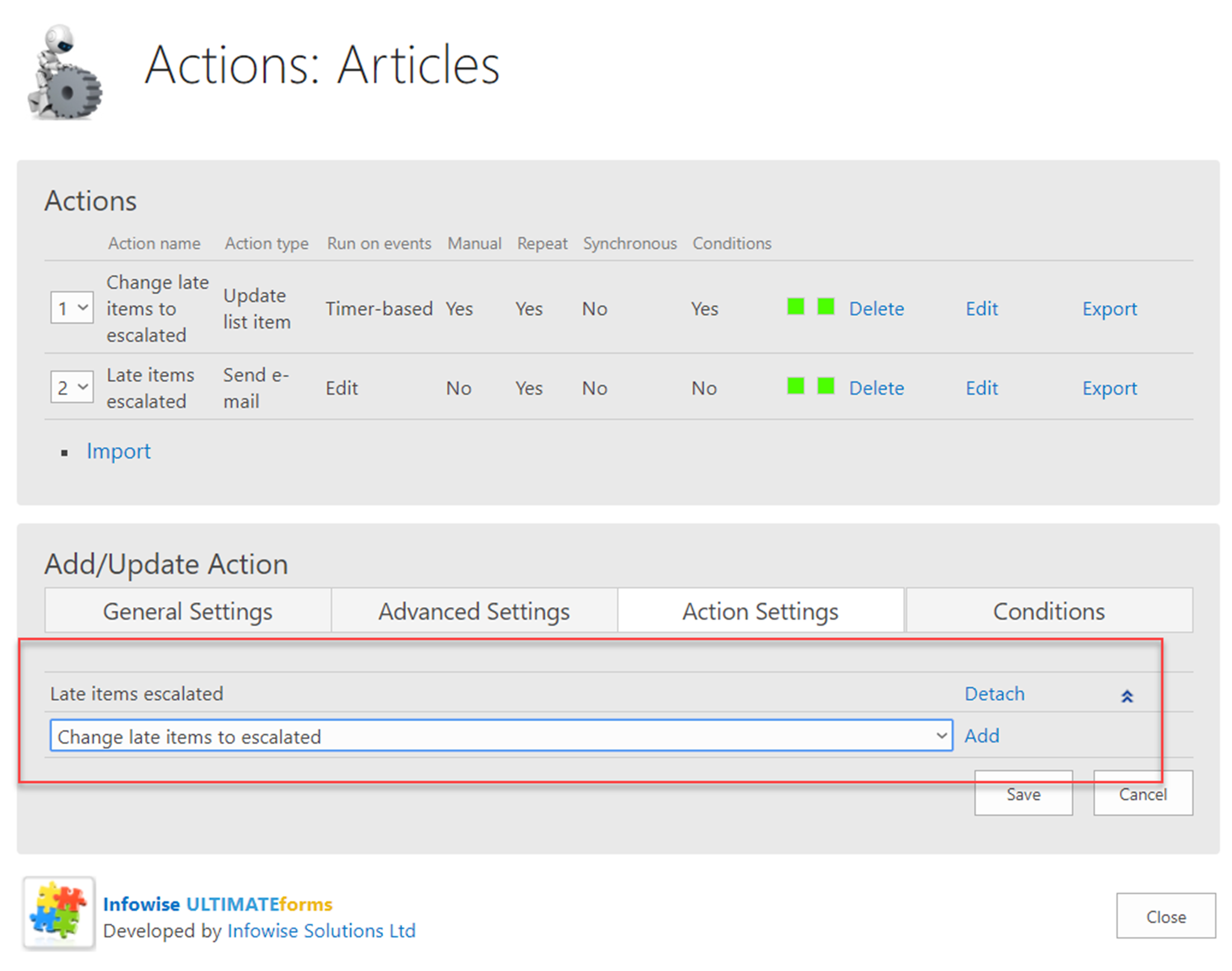 This is a feature that you'll wnat to try for yourself, but I'll be extremely surprised if you don't find it as awesome as I do.
There's a tutorial online at /training/article.aspx?ID=127, as well as a slightly more in-depth Forum article at /blog/meet-action-groups.
Add your comment
Comments are not designed to replace support calls. If you have a specific issue with one of our products, please send an email to
support@infowisesolutions.com
to open a support ticket.
Build powerful business applications in SharePoint using only your browser.
100% No-Code Solution
It's never been easier, to create, innovate and share, all you need is your web browser!
Cost-effective
Address business process pain points immediately. Save time and money.
Fantastic Support Team
Facing difficulties installing the application? Contact our fantastic support team.
Related Topics