Visualize your SharePoint list data using 30+ chart types with fully configurable layout
Ultimate

Forms

: Charts , a component of Ultimate

Forms

, helps you visualize data from SharePoint lists and even offers drill-down capabilities.
Show your list data as a configurable chart
Select one of 30+ chart types
Control layout, background colors and borders
Summarize your list data by category columns
Use more than one data series on a single chart
Optionally show values as percentage
Optionally show user-defined colors for categories
Functions as a filter provider to any web part using web part connections
Functions as a filter consumer, displaying chart according to filters
Optionally filter presented data by list view
Localized into English, French, Spanish and German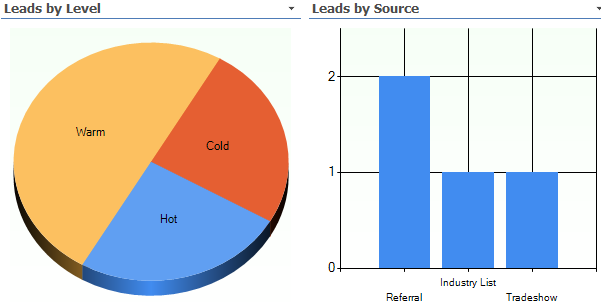 Visualize and summarize your data in easy-to-understand chart format. You can count, sum-up or calculate the average value for any number of columns. You can even connect it to a list view web part to filter the raw data according to the selected chart category value, e.g. filter out just the tasks that have not been completed by clicking on Open section of the pie chart.


Visualize your list data
Enable drill down from charts into lists
Features
| Feature | Image | Our Product | SharePoint Native |
| --- | --- | --- | --- |
| Multiple chart types | | | |
| Connects to SharePoint lists | | | |
| Allows multiple series on a single chart | | | |
| Fully customizable look and feel | | | |
| Show values as percentage | | | |
| Localization into English, French, German and Spanish | | | |
Note: unless specifically stated otherwise, all products require only SharePoint 2013 and up. Except for SharePoint Online apps, all of our products must be installed as farm solutions.
Version
Release Date
Changes
1.5.5
31-Aug-2022

Upgraded to Microsoft .Net Framework 4.8

1.5.4
04-May-2022

Added: showing currency symbols

1.5.3
06-Apr-2021

Fixed: series showing percentage values

1.5.2
12-Feb-2020

Fixed: showing Category values based on Managed MD column
Fixed: numeric series calculations for non-English locales

1.5.1
03-Feb-2020

Fixed: showing series based on Calculated Currency column

1.5.0
23-Sep-2019

Important: SharePoint 2010 is not supported starting this version of the product!
Important: Smart Chart Lite is discontinued
Added: option to access lists on other sites as Chart data source
Added: integration with Smart Rollup Pro, to receive source data (starting version 1.3.0)

1.4.15
02-May-2018

Fixed: receiving Date filters
Important: SharePoint 2007 is not supported as of this version

1.4.14
07-Jan-2016

Fixed: generating charts for pdf export by Smart Print Pro
Although this feature can be purchased and installed separately, we highly recommend always installing the complete
Ultimate

Forms
suite. It will ensure you are not limited in any way when implementing your business solutions and achieve the best possible result.
$
24.96
per server per month, includes support
or
Perpetual license for one server, including first year of support
No Credit Card. No Obligation.