Easy-to-use lookup into a database or web service-driven line-of-business application to be linked to any document or list item. No need to define connections using BDC or External List settings, all is done using just your browser.
Ultimate

Forms

: LOB Item Link column, a component of Ultimate

Forms

, links items from line-of-business application to SharePoint items.
Natively supports all kinds of database connections - MS SQL, Oracle, OLE DB and ODBC
Supports SOAP-based and REST-based web services
Show multiple fields from the LOB system
Save external item fields in one SharePoint field or split across multiple fields
Filter database items according to column values of current item
Save external item data within the SharePoint item as appears at the time of retrieval
Easier to set up than external lists or BDC
Localized into English, French, Spanish and German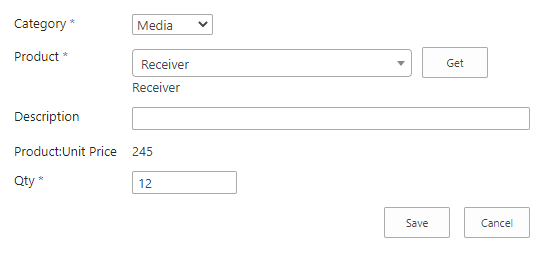 LOB field fetches your data directly from an external data source, such as database or web service. You specify the connection and the fields you want to extract and the field will do the rest.
You can select from a dropdown of possible items or enter manually. The imported item can contain as many additional fields as you like and you can even give simpler display names to those fields.
When the item changes in the LOB system, your SharePoint data is not affected, as long as you do not initiate a data fetch. This way you can be sure your SharePoint items stored the snapshot relevant to the point in time when your SharePoint item was created.
Link you proposal or reports to the actual operational data.
Create a snapshot of data in your LOB system for regulatory purposes
Maintain just one copy of your data
Blog
Features
| Feature | Image | Our Product | SharePoint Native |
| --- | --- | --- | --- |
| Connection info stored in column definition | | | |
| External item selection by lookup or manual entry | | | |
| Filter external items according to current item's column values | | | |
| Snapshot of data at time of entry | | | |
| Support for Web Services, MS SQL, Oracle native driver, OLE DB and ODBC | | | |
| Split external fields into multiple SharePoint columns | | | |
| Single and multiple items links | | | |
| Search of keys based on first characters | | | |
| Friendly name mapping | | | |
| Localized into English, French, Spanish and German | | | |
Note: unless specifically stated otherwise, all products require only SharePoint 2013 and up. Except for SharePoint Online apps, all of our products must be installed as farm solutions.
Some apps can be used both on Microsoft 365 and on premises, but most will not work on premises. App support must be enabled on your on-premises farm. You can install app both from the Office Store and by downloading the .app file from our website, in some cases the latter option provides more functionality, but also requires your consent to a higher level of permissions.
Version
Release Date
Changes
1.11.1
09-Feb-2020

Added: modern experience views in SharePoint 2019

1.11.0
25-Aug-2019

Important: SharePoint 2010 is not supported starting this version of the product!
Added: option to clear single value in autocomplete mode
Fixed: autocomplete compatibility with Connected Field

1.10.12
26-Feb-2019

Fixed: keeping column value in edit form, after data source was deleted (only with Get button)

1.10.11
21-Feb-2019

Fixed: returning column value in read-only mode

1.10.10
30-Dec-2018

Fixed: showing previously selected values in columns with multiple selection and separate fields

1.10.9
12-Jun-2018

Fixed: support for Item Copier field

1.10.8
07-May-2018

Added: enhanced support for parsing REST imports
Fixed: handling required columns

1.10.7
14-Sep-2017

Added: autocomplete search will now fetch results that contain typed in value
Fixed: support for a key column with a space in its name
Fixed: unresponsiveness in edit form of previously added values, after key column is changed
Although this feature can be purchased and installed separately, we highly recommend always installing the complete
Ultimate

Forms
suite. It will ensure you are not limited in any way when implementing your business solutions and achieve the best possible result.
$
12.46
per server per month, includes support
No Credit Card. No Obligation.

We offer special discounts to non-profits, educational or government organizations