Documentation
Removing Deny permission on Add and customize pages
In certain site collections, especially those created using Modern Team sites or Group sites, you might find a Deny permission on Add and customize pages. This permission rule prevents changes to site pages as a security measure. Unfortunately, it also means that you won't be able to customize your list forms using Ultimate Forms. You will be notified through a warning banner within the app if the permission is present within your site collection.
NOTE: If you have multi-factor authentication enabled in your environment, the script below will not work. Use the manual steps outlined in the blog article.
The permission rule can be easy removed using PowerShell. Download the script below here
Click on Windows icon and open or search SharePoint Online Management Shell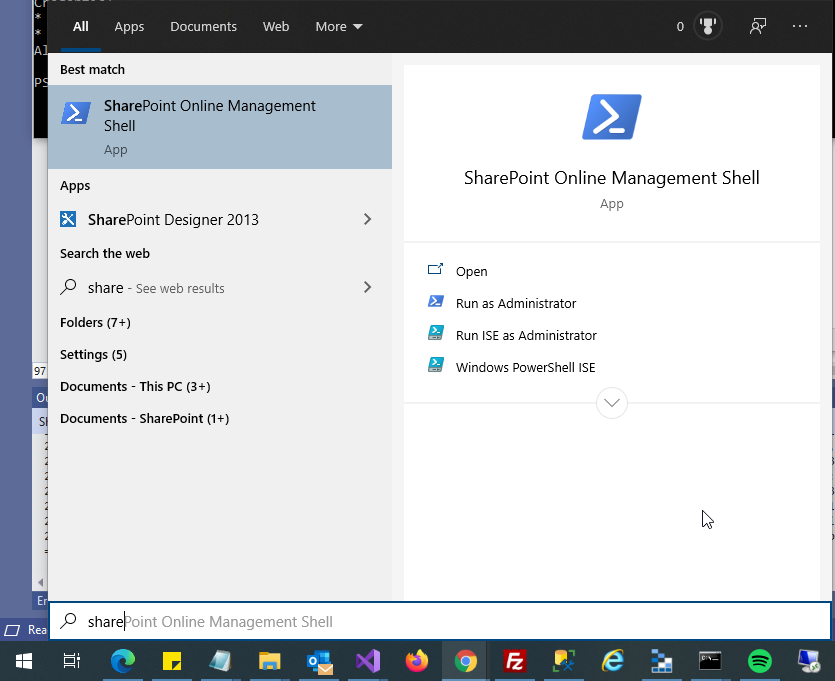 Enter site URL and credentials: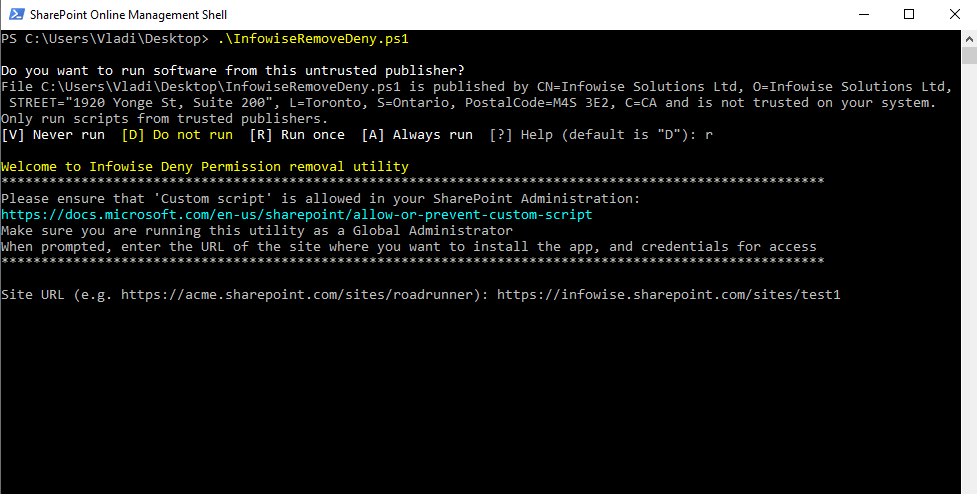 You can also enter the script manually, follow the steps in this blog article.
Last modified: 1/4/2021 9:09 PM
Add your comment
Comments are not designed to replace support calls. If you have a specific issue with one of our products, please send an email to
support@infowisesolutions.com
to open a support ticket.