Document Management System in Healthcare Industries
Document Management System in Healthcare Industries
Hi Readers, Best wishes for the new year. This time I am writing on the importance of document management systems in healthcare industries. I have spent the right amount of my experience in healthcare industries.
Healthcare industries, including hospitals, clinics and individual practitioner needs to do lots of paperwork because of compliance as well as their needs for later reference. Documents are related to patient records, insurance details, pathological lab reports, diagnosis, billing details and many more.
I have seen in my career, even big hospitals are managing such documents in hard copy and piling them in files. I can visualize how tedious it would be to search records out of those pile-ups.
Need for Document Management System in Healthcare Industries.

Considering the above scenario, I strongly feel healthcare entities need a good document management system. DMS should help healthcare facilities for easy maintenance and retrieval of records or documents.
I have listed a few crucial reasons why healthcare industries should consider moving from traditional paperwork to modernize document systems.

Adherence to regulatory compliance
Several countries have rigorous policies against regulatory compliance, and significant focus is on keeping records secured, confidential and retained for a specific period.
In the US, many states have compliance with digitalizing the hard copy into electronic documents. With modern days DMS, we can assure that we are compliant with regulations and maintain confidentiality and privacy.

To rule out the human errors
When we work with such a large amount of files, there is always an excellent probability of human errors.
And I have seen cases where these types of human errors became fatal. Some of them are providing incorrect medical reports to the patient resulting in medicine dose given inappropriately.
Using the DMS, we can apply specific business validations to rule out these errors.

Maintaining versioning and audit trail
Versioning and audit trail is an essential feature of document management systems. Which is widely used by industries for adherence to compliance?

Environmental clause
We all know the use of paper harms our environment, and in the hospital industry, before document management system tons of paper were used, imagine how many trees were sacrificed due to this. I feel proud to say modern-day document management systems can go for zero paperwork, and everything can be automated.

Profitability
The well-designed document management system can save a lot of money; it may be because of reduced materials and equipment costs on papers, photocopier, cartridges etc.
One can also save costs on space required for storing file cabinets and also staffing needed to manage it.
Features of Modern Day Document Management System
I have implemented multiple document management systems, and all of them were based on SharePoint; these were both on-premise and SharePoint Online.
An efficient document management system should have the following features
Easy to use – DMS should be user-friendly, and medical staff and other end-users should be able to use it with either no training or minimal training. Building DMS on SharePoint provides lots of flexibility to configure it easy to use for users.
Search- Search is a very critical part of any document management system; without effective search, DMS is of no use as it stores lots of data, and if that data is not searchable and retrievable, then it would become stale data. SharePoint is quite popular for its search after the takeover of Fast search. The search feature of SharePoint provides a true flavour to the document management system.
Security- Security is a very important aspect of DMS, and SharePoint provides very effective solutions for security compliance. Its granular permissions help to implement effective regulatory compliance
Audit Trail- DMS for healthcare need audit log to verify the past updates on the document; it is also very important for certain compliances. SharePoint has an OOTB feature using which we can quickly provide audit features to any DMS.
How Infowsie Ultimate forms can help you build document management systems


Although SharePoint alone is a very effective product to build a document management system but sometimes based on customer's requirement, we have to provide certain features that are not available easily in SharePoint, either OOTB or large development efforts are required.
In the market, there are some third-party tools available that help industries to develop customized DMS, which are easy to use and popular in the market.

One such tool is Infowise Ultimate forms, which is my all-time favourite because of its features, easy to use and support provided. Infowise Ultimate forms are elementary to configure and also their technical support is fantastic, which helps an organization to Onboard on this tool.
I am listing down the features of Infowise Ultimate forms, which would help any business to configure the efficient DMS.

Alerts – Infowise provides Alert features, which are very useful in notifying various stakeholders about any modification in the document or records and this is one of the requirements of compliance. Infowise alerts are very easy to configure, and its configuration information can easily be found on Infowise Ultimate forms documentation.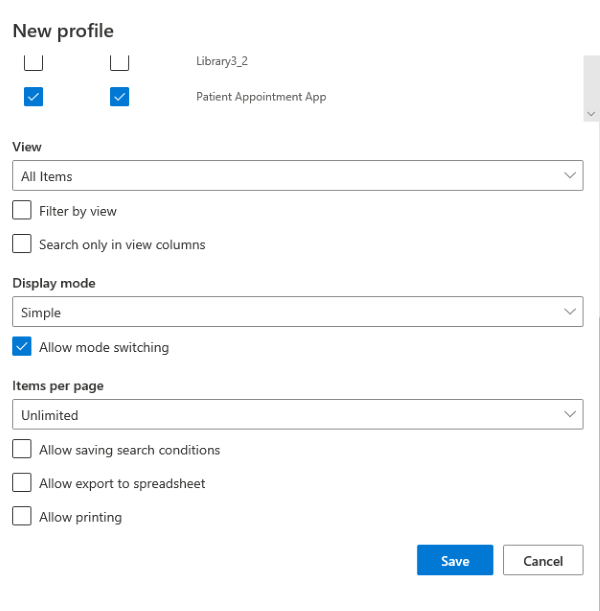 Search – As we all know that how much efficient search is important for any document management system, Microsoft has always focused on providing strong search features and has been continuously improving it since the beginning of SharePoint history. It has added a feather in its cap by acquiring FAST search and provided as an integral product from SharePoint 2013 onwards. Infowise Ultimate forms provide a good search web part, which can be easily configured and used on any SharePoint site\ pages.
Print and Export features – In any DMS print and export functionality are the important features as it provides adherence to regulatory compliance and also helps integration with other systems available. Infowise provides the Print and Export feature, which can be utilized in any DMS to achieve such features.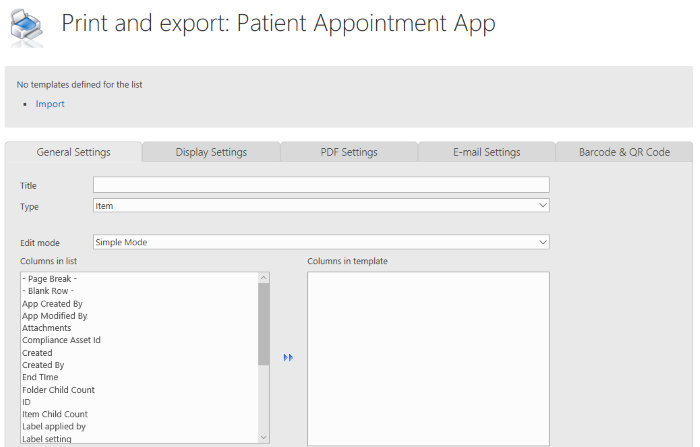 Importance and need of Document Management System were always there; in non-IT days, it was done with the help of papers and file cabinets and nowadays, using software, DMS is not only important for healthcare industries but for all and which could be further extended to the knowledge management system. There are platforms other than SharePoint, which also could be used for building DMS. Still, there is no match of flexibility and reach provided by SharePoint, and that's why you would see in majority cases SharePoint is used for building DMS.
In my upcoming blogs, I will be writing more about Document Management Systems and its importance in healthcare industries.
Thanks for reading my blog and to expedite your learning journey with Infowise, visit Infowise tutorials, webinars and documentation pages.
Add your comment
Comments are not designed to replace support calls. If you have a specific issue with one of our products, please send an email to
support@infowisesolutions.com
to open a support ticket.
Ultimate

Forms
Build powerful business applications in SharePoint using only your browser.

100% No-Code Solution
It's never been easier, to create, innovate and share, all you need is your web browser!

Cost-effective
Address business process pain points immediately. Save time and money.

Fantastic Support Team
Facing difficulties installing the application? Contact our fantastic support team.
Related Topics