New features update April 2022
Hi,
A couple a new and exciting features I would like to share with you.
First, Color Choice column now offers the ability to update value in a list view, without having to open the item for editing. It's great for quick change of status.

It's super easy to configure, just set the checkbox in the column settings:

Another feature is the ability to only display Indicator column values when needed, based on conditions. Such as here we are displaying the progress bar when Status is Active:

Here too, settings are super easy and familiar: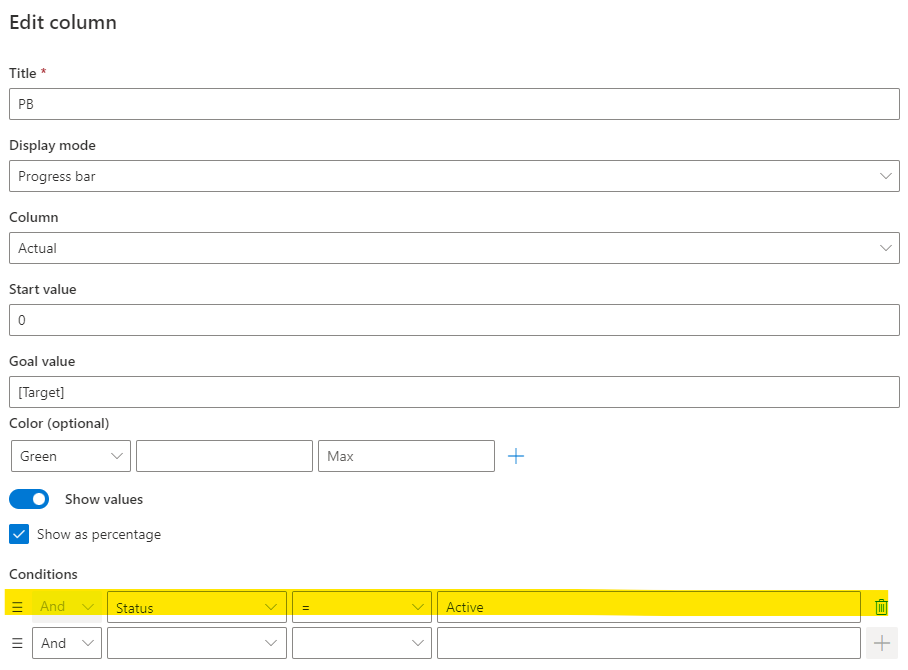 No complex configurations, no JSON to update. Enjoy!
Add your comment
Comments are not designed to replace support calls. If you have a specific issue with one of our products, please send an email to
support@infowisesolutions.com
to open a support ticket.
Build powerful business applications in SharePoint using only your browser.
100% No-Code Solution
It's never been easier, to create, innovate and share, all you need is your web browser!
Cost-effective
Address business process pain points immediately. Save time and money.
Fantastic Support Team
Facing difficulties installing the application? Contact our fantastic support team.
Related Topics