Create an ID that restarts every day
By now you all know our Smart ID Pro which is well documented here: Smart Id Pro Documentation.
Today i'm gonna show you how to use it to create an id containing a counter, which restarts every day.
basically Smart Id's counter part will restart every time that the constant part changes, so if we want a counter per day, we embed the date in our constant part, using this simple formula: $Year([Today])$Month([Today])$Day([Today])[#|100].
This formula will produce us with the following ID: YYYYMMDDID.
here are the steps to perform it:
1. Go inside Infowise Item ID Settings, under list settings page: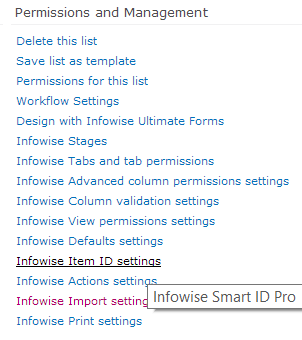 2. Define the ID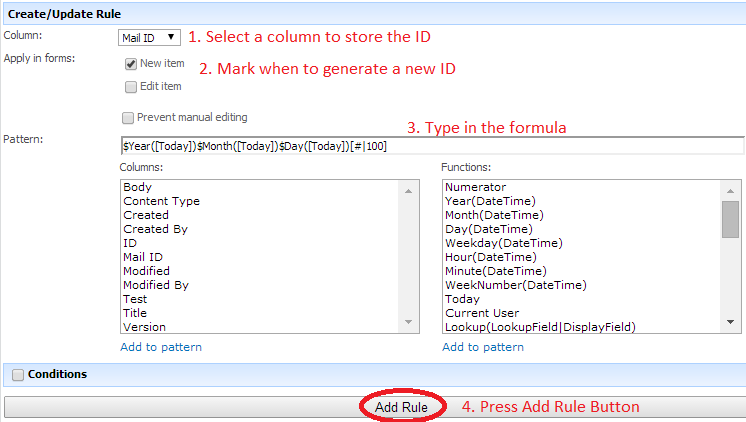 3. See it generated!

thank for reading and enjoy using our products!
Add your comment
Comments are not designed to replace support calls. If you have a specific issue with one of our products, please send an email to
support@infowisesolutions.com
to open a support ticket.
Build powerful business applications in SharePoint using only your browser.
100% No-Code Solution
It's never been easier, to create, innovate and share, all you need is your web browser!
Cost-effective
Address business process pain points immediately. Save time and money.
Fantastic Support Team
Facing difficulties installing the application? Contact our fantastic support team.
Related Topics