New Webinar - Dashboard Indicators and Alerts
I presented a short webinar September 20th, giving some examples of using Infowise Ultimate Forms to solve business problems.
In my hypothetical case, I wanted to increase responsiveness in an editorial workflow by adding in some easy to understand visual markers with the Indicator tools. I used the Tab and Tab Permission tool to simplify the new item input form.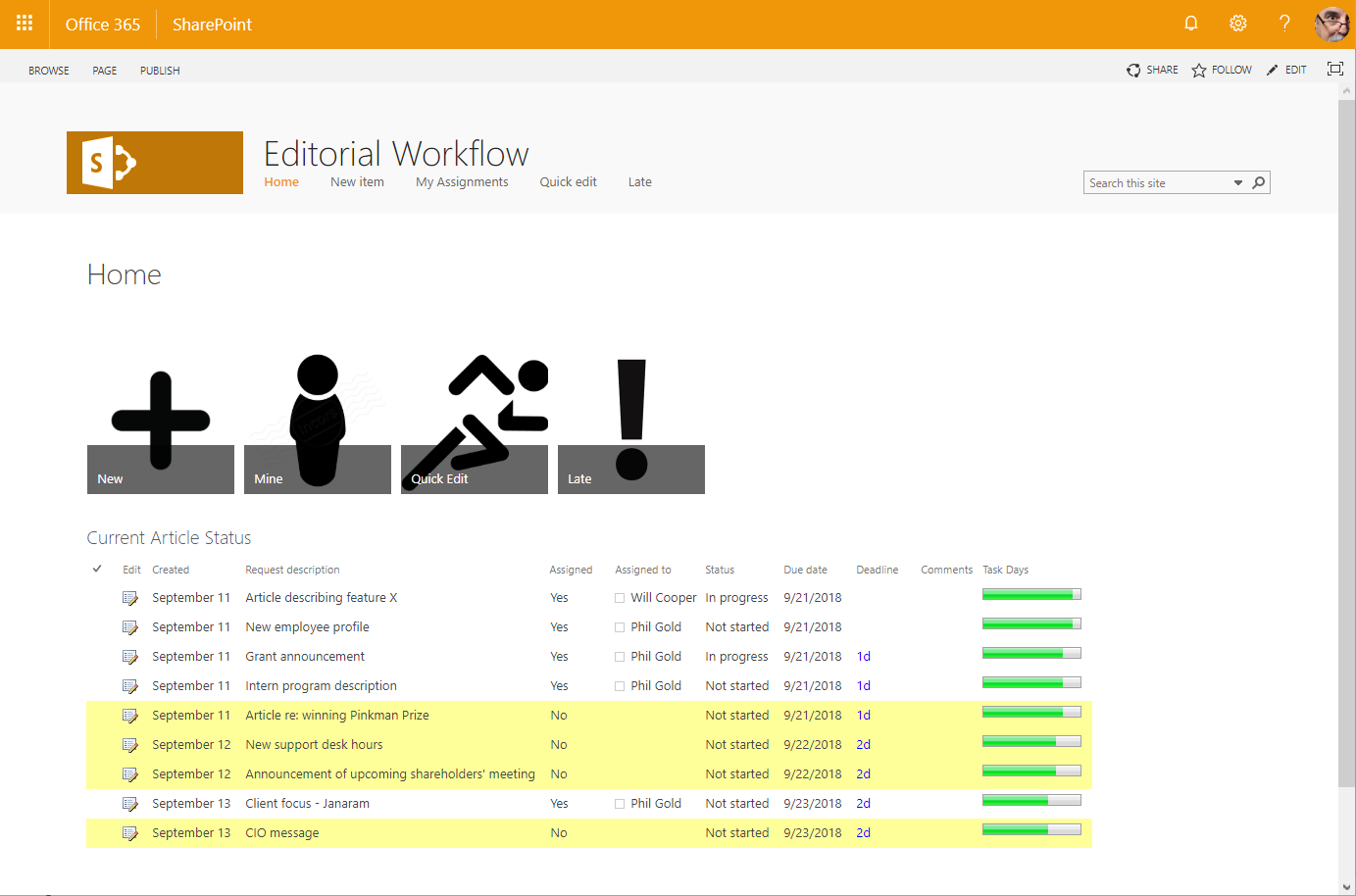 I also added multiple Alerts so that people would be kept informed about status of their assignments. Finally, I used the Infowise Smart Chart to add information to employee-specific pages.
A video of the presentation is live on YouTube:
We hope you'll join us for future sessions!
Add your comment
Comments are not designed to replace support calls. If you have a specific issue with one of our products, please send an email to
support@infowisesolutions.com
to open a support ticket.
Ultimate

Forms
Build powerful business applications in SharePoint using only your browser.

100% No-Code Solution
It's never been easier, to create, innovate and share, all you need is your web browser!

Cost-effective
Address business process pain points immediately. Save time and money.

Fantastic Support Team
Facing difficulties installing the application? Contact our fantastic support team.
Related Topics