Approval Workflows Require Thought
I'm a fan of how easy it is to create solutions in Ultimate Forms. For instance, creating a simple approval workflow is a snap, as more than one article points out.
Where it can get complicated is in developing a robust process for the entire workflow. Although the individual pieces are simple to do, you still have to take some time to do the necessary mind-work and think through your steps. What are the different gates and checkpoints for your process?
Require a signature? That's easy to do – check out Adding a Signature Approval for List Changes for a quick walk through. But, what are the best criteria for you to use if you want to require reapproval? That's completely dependent on your specific circumstances – and, it will probably be different for different lists. This is where you need to stop and start asking questions – of yourself, and the other people involved in the process.
Do people need to get notification when things change, so that they know to go back and reapprove items? In most cases, I'd say that's pretty desirable, so you're probably going to want to be thinking about adding Alerts to your workflow. It's easy to do, once you think of it … check out the article on Alerts for more information.
And what about capturing history of changes? Why is reapproval needed? How many times did a certain item change status? Once again, it's an easy thing to set up, as the article Creating a History Log documents.
I'm a visual guy, so I like to see process maps drawn up with "swim lanes" showing the different departments or individuals who have parts in the overall workflow. I think that's a time investment that's really worthwhile.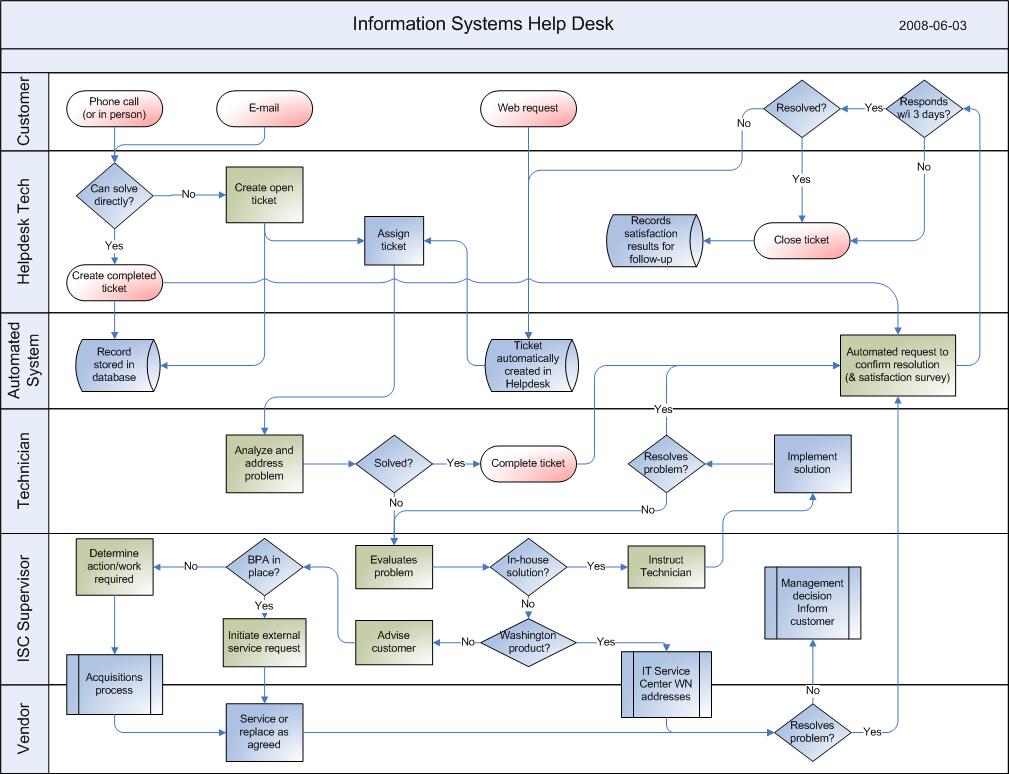 A sample process map, courtesy Wikimedia Commons
I also advocate that you touch base with all those actors and get their input on the process. You shouldn't try to do all this work in a vacuum – all those other people will be affected by any automation or changes you build into the workflow, and if you surprise them with a bunch of extra steps my guess is at least some of them will not be pleased.
They also probably have perspectives on where the workflow needs to be smoothed out or built up – they're the ones who are experiencing it, so they'll be the right ones to tell you where the problems and opportunities are.
The best news is that you can take it slow – build individual steps one at a time with Ultimate Forms, and edit or replace them as you continue to evolve your process. Rome, and the perfect workflow, was not built in a day!
Add your comment
Comments are not designed to replace support calls. If you have a specific issue with one of our products, please send an email to
support@infowisesolutions.com
to open a support ticket.
Ultimate

Forms
Build powerful business applications in SharePoint using only your browser.

100% No-Code Solution
It's never been easier, to create, innovate and share, all you need is your web browser!

Cost-effective
Address business process pain points immediately. Save time and money.

Fantastic Support Team
Facing difficulties installing the application? Contact our fantastic support team.
Related Topics